Set Up Your TV Correctly And Optimize Your Sports Viewing Experience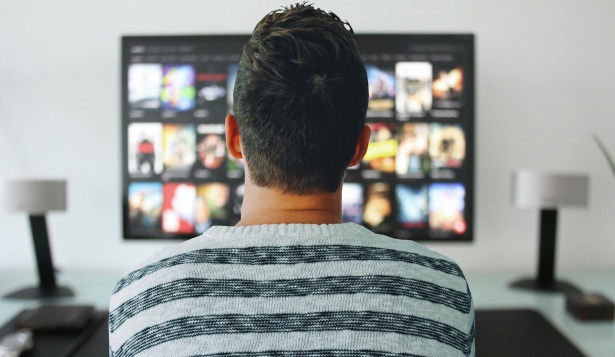 Set Up Your TV Correctly And Optimize Your Sports Viewing Experience
If you are a sports fan, there is nothing better than to sit back in your living room and watch your favorite sport on a big-screen TV. It beats watching a game on your small mobile device or your computer. Gather your family and invite your friends over, and you can have a really good time getting into the excitement of the game and rooting for your favorite team in front of your TV.
With that said, if your TV is not correctly configured, a lot of things can get in the way of your enjoyment. With a giant-sized screen, screen settings that just do not look quite right can really be amplified. The good news is that the settings are easy to tweak from the TV's on-screen menu, and you can do this even if you are not a gadget geek.
Here are easy instructions on what settings to adjust to get the best picture for your sports game enjoyment.
Step One: Locate the Picture Settings menu
You really cannot start until you learn a little more about your TV menu. Fortunately, TV manufacturers are fairly consistent in how they designed the menu. On your remote control, find the button that says "Menu" or "Settings" and click it. This should bring up the set of menu options and directories on your TV screen.
Look for the menu option that says "Picture Settings". You might find it in a larger category for Audio and Network. In this menu, you will see options for Color, Contrast, Backlight, Motion, Advanced Settings, and things of that nature. Deluxe TVs with lots of bells and whistles will have more settings to tweak compared to a simple, lower-end TV.
Step 2: Switch the mode to Movie/Cinema
This tweak is great for watching just about anything on TV, not just for sports. Most TVs come with a few sets of settings, or modes, that are presets. You might see these modes with labels like Energy Saver, Movie, Vivid, Dynamic, Cinema, or plain old Standard.
If you have not tried the Movie mode, try it. You might think the display looks a bit less sharp and dim to your liking. However, it is intentional because that is how a TV display that is correctly calibrated should look like by default. It automatically reduces or eliminates extra adjustments like motion smoothing, sharpness, and noise reduction.
Why would you want these adjustments turned off? It is to allow the TV display revert to its neutral state. From this baseline, if you find the display to be too dim, you can re-adjust the setting for Backlight.
Step 3: Tweak the motion settings
When you are in the Movie presets, all of your other TV settings should revert back to a baseline for watching movies. From this point, you can make other adjustments to accommodate the faster pace of a football game or other sports. Tweaking the Motion setting will make a big difference.
In TV language, it is the MEMC, or Motion Enhancement / Motion Compensation. You might find this setting within the Advanced menu. Usually, you will see two motion sub-menus. The one labeled for "Film" will not have effects on watching sports. The other sub-menu will have presets for different types of motions.
Typically, these settings are not desirable for watching movies or TV shows because they make your display look like you're watching a soap opera. However, when you're watching sports, it can ramp up the level of realism. You will just have to adjust this on your own to come up with a display that you are pleased with. This is a great way to increase the excitement when you are watching your sports handicapper picks on the screen.
The best way to adjust this is to turn on a football game or sports game and tweak this with the action going on. Try different settings and see which one gives you the best flow of the natural game action. It depends on how you like your game to look. You will know when you see it on the screen. 
Step 4: Experiment with different settings
When you have adjusted your brightness and motion settings in Movie mode, you're set to enjoy your favorite sports game. However, if you are still not completely happy, don't stop here. There are other settings you can tweak to give you the perfect picture that you want.
– Backlight: Adjust this if you are not satisfied with the brightness of the display. It won't impact other settings like sharpness, color, or the intensity of shadows.
– Color: This setting changes the colors of the display. The lower you turn it, the less color your display will have until it looks practically black and white. It is best not to adjust this unless you want to watch retro TV.
– Brightness: This controls the intensity of the shadowy areas of the display. The Movie mode has the optimal brightness default, so do not adjust this.
– Contrast: This controls the display areas that are the brightest. This should not be adjusted either.
– Sharpness: If you feel the picture is blurry, turn it up a few notches above "0". This setting dictates how the lines surrounding the displayed objects are generalized.
– Game Mode: Some TVs have a setting optimized for playing video games. If you are watching a sports game, make sure the Game mode is not turned on.
We hope you enjoyed the article 'Set Up Your TV Correctly And Optimize Your Sports Viewing Experience.' What is your favourite sport to watch on TV? Let us know!
Read more on sport here: