Wimbledon Memories: Evonne Goolagong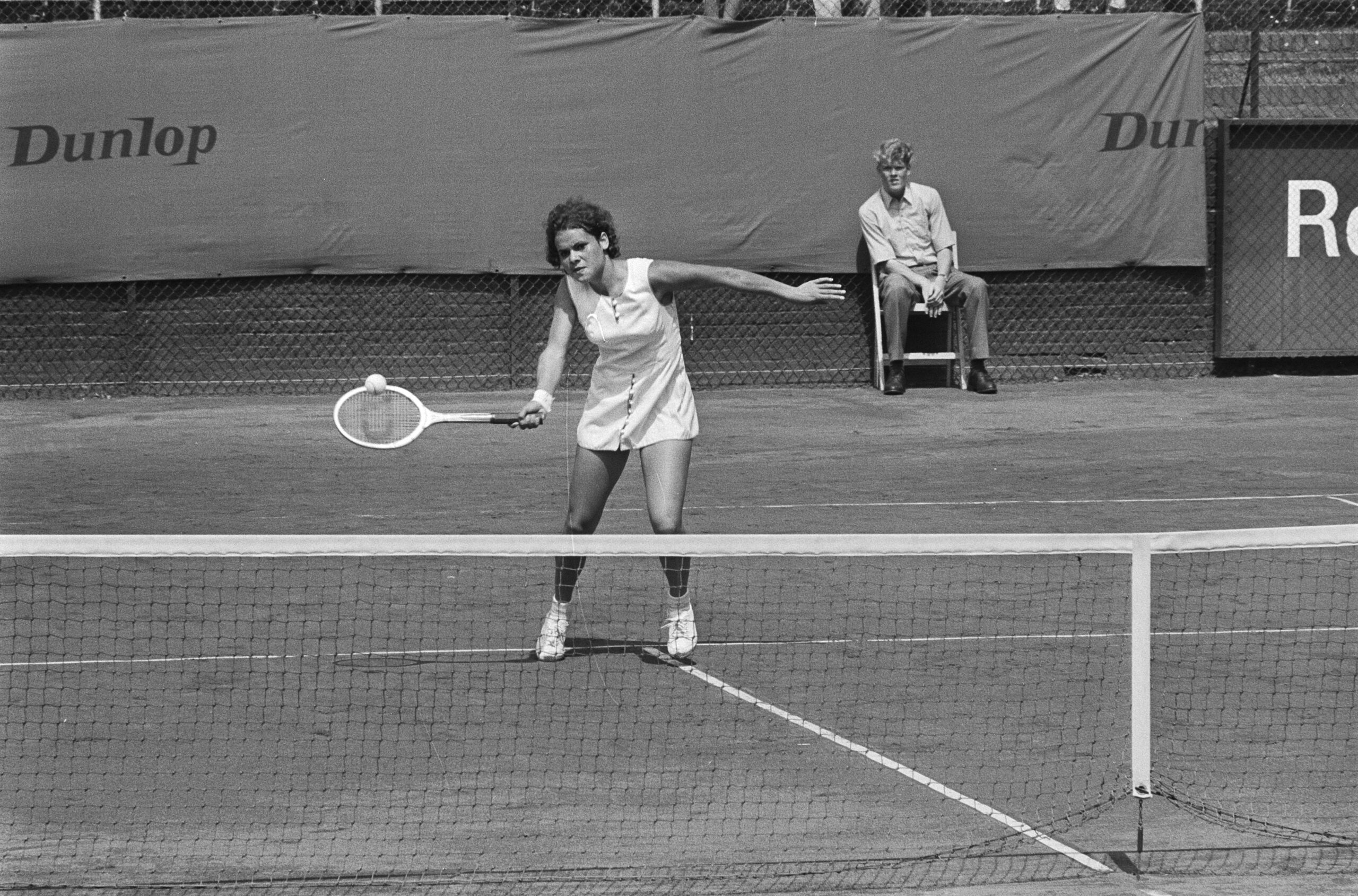 Wimbledon Memories: Evonne Goolagong
Gracefully Yours.
Sport so-often invokes life-long memories.
As the All-England Lawn Tennis Championships unfold; past champions subconsciously gather.
Throughout the modern-era; enthusiasts marvel at the collective achievements of the various Kings & Queens within SW 19.
With preference wholly subjective; famous names abound.
Borg; McEnroe, Sampras, Federer, Nadal, Djokovic, Murray, Evert, Navratilova, Hingis, Graf, the Williams sisters.
But one thought abides – where have all the Australians gone?
Not so-long-ago; Rod Laver was king of the court; and remains alone in achieving a Grand Slam in regulation – Australian-French-Wimbledon-US Open (1969).
Nevertheless by 1971; Rod played second-fiddle to a fresh-faced stylist from New South Wales.
Contesting her Second Wimbledon Championships, Evonne Goolagong arrived as a live contender (having recently secured her first Grand Slam singles title at Roland Garros).
Goolagong was enlisted as third seed, behind equality lobbyist Billie-Jean King, and world no1 Margaret Court.
The graceful Goolagong advanced unscathed to a semi-final encounter with Billie-Jean, whereby her American opponent was brushed aside in straight sets (6-4, 6-4). Simultaneously, top seed Margaret Court steamrollered her way to the final (losing a mere 15 Games in the process), affording minimum scope for a final upset.
Well acquainted with overcoming life's obstacles; the young Aborigine dominated proceedings. And her fellow countrywoman Court, was comprehensively outplayed during a 6-4, 6-1 Victory.
The formidable Margaret Court remains the winning-most Grand-Slam (singles) title holder of all-time, with 24.
Evonne Goolagong, would in-time achieve a series of milestones in women's tennis.
A Winner of seven Grand Slam singles titles – including 3 consecutive Australian Opens (1974-1976); the only player to win the French Open on her maiden appearance (1971), and a player who contested 18 Grand Slam singles finals.
Albeit; as with Bjorn Borg, the US Open title proved elusive (despite appearing in 4 consecutive finals in the early-to-mid 1970's).
Perhaps her most notable achievement however, was in securing a second Wimbledon success in 1980, as a proud Mother.
Evonne Crawley (nee Goolagong), richly deserves her place in tennis' Hall-of-Fame, and her efforts will hopefully inspire a resurgence in Australian sporting talent.
We hope you enjoyed the article 'Wimbledon Memories: Evonne Goolagong.' What is your favourite memory of Evonne Goolagong? Let us know!
Read more on tennis here: