Ancelotti Targets European Adventure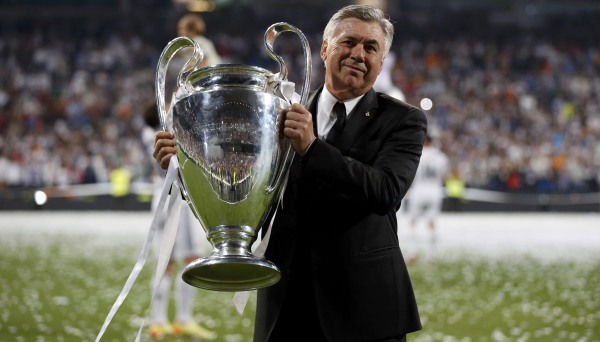 Ancelotti Targets European Adventure:
Noisy Neighbours are of no concern
Be it; Milan, Madrid or Munich, London, Paris or Naples. Mr. Ancelotti barely raises a coiffured eye-brow in their direction. Regional rivalries are diffused with grace, further enhancing Carlo's reputation as one of World Football's foremost strategists.
The 61-year-old's pragmatism was forged during a successful playing career in Serie A in the 1980's. The pursuit of excellence became second nature; and the winning habit has been seamlessly maintained throughout his managerial travelogue.
As a collector of Silverware, Ancelotti has few equals. He has engineered no less than three Champions League Titles – A pair with his beloved Rossoneri, and the latter, whilst wielding the baton at the Bernabeau. Added to which; a plethora of Domestic League and/or Cup success have been garnered, at every stop along the way, (save for Napoli).
His latest assignment however, looks likely to test his famed resolve, as he attempts to revive the fortunes of perennial underachievers Everton FC.
An important victory today to regain our confidence and to continue to grow. #COYB pic.twitter.com/G3456jjy5U

— Carlo Ancelotti (@MrAncelotti) November 22, 2020
Everton challenge
Carlo is acutely aware that the Toffee men have garlanded the arrival of Managerial saviours (in recent times), only to unanimously reject their on-field ideologies. Roberto Martinez and Ronald Koeman, instantly spring to mind. What was perhaps lost on these younger counterparts, is his know-how that 'Bold Statements – Buy Time.'
Like a seasoned Politician, Carlo unveiled a manifesto which (all-but) guaranteed European Football by Seasons-end. That this equates to Seventh Best, in League standings, is lost-in-translation. Everton in Europe becomes the tagline. At each of his former Clubs, this translates as abject failure.
Nonetheless; a recruitment campaign is sanctioned , and notable acquisitions are lured to Goodison Park. These include; Brazilian midfielder Allen, Goal-getter Abdoulaye Doucoure and Madrid loanee James Rodriguez.
The 2020/21 Season began in spectacular fashion with four straight League victories. The next quartet of fixtures returned a solitary Point. However, a timely weekend victory at Craven Cottage, has Everton in Sixth position.
Time will tell whether the Italian Maestro has constructed an ensemble capable of placating the fan-base, whilst keeping their high-octane neighbours relatively quiet.
One things for sure,  Mr. Ancelotti will barely raise an eye-brow.
We hope you enjoyed this article 'Ancelotti Targets European Adventures.' Do you think Everton has what it takes to push for a place amongst Europe's elite? Let us know!
Read more on football here: