The Most Ridiculous Football Fines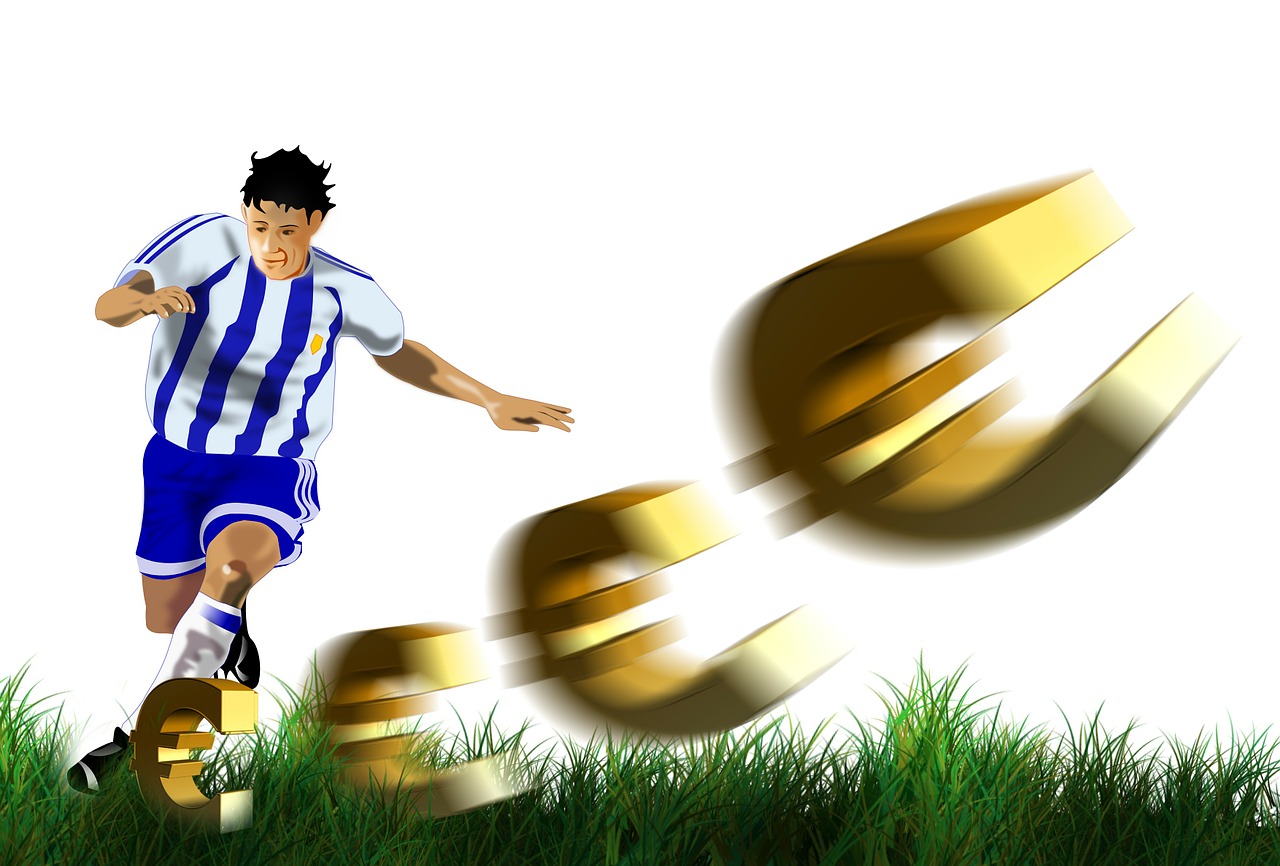 The Most Ridiculous Football Fines
Fines are no uncommon punishment in the world of football. Most often put in place by clubs or organisations, they aim to ensure that players and coaches follow rules and don't act out of line. Chelsea players are definitely familiar with the harsh punishments that can be inflicted upon them by clubs, as their fine list was leaked back in November:
The Chelsea FC internal players fines list for this season has supposedly been leaked…

Professional football players live in another world man ??? pic.twitter.com/EevXqB7PYV

— Footy Accumulators (@FootyAccums) November 12, 2019
These rules, although quite costly even for Premier League players, are fairly understandable. Sometimes though, players receive fines for more peculiar incidents. Jadon Sancho recently felt the force of this. He and teammate Manuel Akanji were fined by the German league (DFL) recently for getting a haircut.
Okay it wasn't simply for this reason. As part of coronavirus guidelines in Germany, players who want to have their hair cut have to be wearing PPE, as well as the person cutting their hair. When photos emerged of them breaking these guidelines, the DFL had no choice but to slap them with a fine. Seems fair, however Sancho took to Twitter to show his displeasure at the punishment, in a tweet which has since been deleted.
He is not the first player to be hit with a strange fine, and he won't be the last. Take a look at some of the more interesting fines in football below.
Nicklas Bendtner and his Underwear
Where else to start but with Lord Bendtner himself. He scored both of Denmark's goals in a 3-2 defeat to Portugal back in Euro 2012. During his celebration of his second goal, he lifted his shirt and pulled down his shorts to reveal a nice pair of Paddy Power underwear. Bendtner was not aware of the rules, and insisted they were simply a 'lucky pair of boxer shorts'.
As per Uefa guidelines, players at Euro 2012 could not wear any kit which had sponsored advertising on it. Bendtner's celebration was in violation of this, and he was hit with a harsh €100,000 fine by Uefa, and suspended for one game. A little bit excessive to say the least, although Paddy Power would end up footing the bill.
Robbie Savage's Bathroom Incident
Robbie Savage currently divides people with his questionable commentary and punditry skills. Back in the day though, he was a pretty good footballer, although one incident remains questionable. In 2002, he was on antibiotics for a cut on his leg. This left him with one rather uncomfortable side effect; the runs. Ten minutes before a match, crisis strikes for the Welshman, in the way of an emergency toilet break. With both changing room toilets occupied, the only option was to use the one designated for referee's.
Doesn't seem like much of a big deal right? When you've got to go,  you've got to go. Referee at the time Graham Poll seemed to find the ordeal rather amusing initially. However, later in the evening, Savage's boss Micky Adams informed him that Poll had made a complaint, and would fined two weeks wages by the club. On top of that, the FA charged him with improper conduct and an extra £10,000 fine. All that for simply using the loo, seems very harsh to me.
Barcelona's 'Huge' Tapping Up Scandal
Barcelona completed one of the biggest transfers of the summer of 2019 when they bought Antoine Griezmann from Atletico Madrid, meeting his buyout clause of £108m. However, Atletico claim that Griezmann had agreed to join Barcelona before July 1st, when at the time his release clause stood at £180m. As a result of this, Barcelona were hit with a tapping up order, and hit with a fine, of 300 Euros.
Yep. You read that right. The richest club in the world, who last year saw revenue increase to 840 million Euros, were ordered to pay a measly 300 Euros. That's hardly a punishment, barely even worth implementing. What's more ridiculous, is that Barcelona decided to appeal the fine! It would be more worth their time just paying the fine, but clearly the bosses at Barca are quite stubborn.
FC Seoul's Makeshift Crowd
We have witnessed some inventive ways in which clubs have adapted to the resumption of football behind closed doors. Some clubs have resorted to large tifos displayed across the stands. Borussia Monchengladbach allowed fans to submit cardboard cutouts of themselves to be placed in their stadium. However one club's idea left them facing a bit of backlash.
FC Seoul, of the South Korea K League, innocently bought 25 human sized dolls to place in their stadium. What they didn't realise though, is that they were in fact sex dolls. This embarrassing mishap led to Seoul receiving a fine of 100m won (about £65,000). Despite the punishment, the dolls may have been a good luck charm, as they would go on to win the game 1-0.
Alex Ferguson gets Overtaken
Sir Alex Ferguson will forever go down as one of the greatest managers of all time. During his managing career, he wasn't impartial to being angry at his team, known for unleashing the 'hairdryer treatment' on his players. He issued his fair share of fines in his time, but I think even he will look back on this one and say it's a tad harsh.
Whilst managing at Aberdeen, he was driving some of his players home. All of a sudden, his striker John Hewitt overtakes the boss safely on the motorway. No problem with that surely? Not according to Fergie, who decided to issue Hewitt with a £20 fine! Clearly the boss was not impressed with Hewitt's 'reckless' driving'.
We hope you enjoyed this article 'The Most Ridiculous Football Fines'. What do you think is the strangest fine issued in football? Let us know!
If you liked this article then why not check out: