Bundesliga's Youth Starlet – Jadon Sancho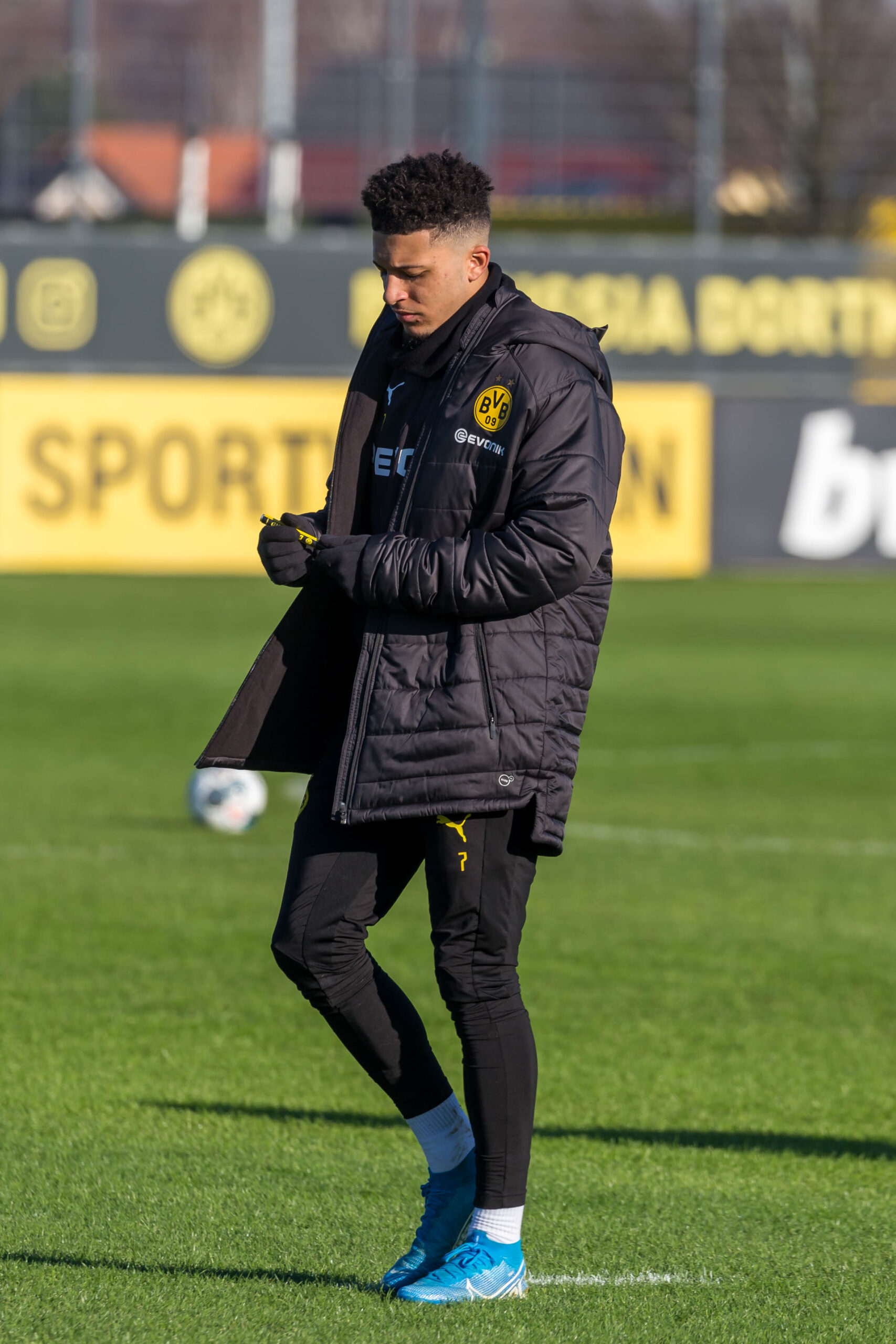 Bundesliga's Youth Starlet – Jadon Sancho
One of England's hottest prospects right now, Jadon Sancho is proving to be quite the special talent in the Bundesliga. Sancho has opened the door for other British talents to make the move to Germany's top flight. Notably players such as Reiss Nelson, who is currently on loan to Hoffenheim from London giants Arsenal as well as RB Leipzig's Ademola Lookman. Both followed in Sancho's footsteps to the Bundesliga from an English club, for a chance to show their true potential. The Borussia Dortmund winger was brought to the Bundesliga for £8 million in August 2017. This is an incredible bargain considering he is now rumoured to be valued at over £100 million as little as three years later.
Sancho was the first Englishman to play in the Bundesliga after making his debut against Eintracht Frankfurt, coming on as a substitute with 6 minutes left in the game. Sancho shortly after scored his first goal for Dortmund in a 4-0 victory over Bayer Leverkusen, also providing two assists in that match.
Since then Sancho has remained in hot form, racking up a staggering 34 goals and providing 43 assists in 94 games, whilst in the Bundesliga.
Where Could Sancho End Up Next?
The question on everyone's lips is where is he going to end up by next season? Sancho played for Manchester City for 3 years between the ages of 14 and 17, which has proved to be quite the spectacle in his transfer talks. The super-star youngster is tipped to go back to Manchester, but this time to Old Trafford swapping City for United. Sancho could be the perfect fit for United, joining forces in the final third with another young English starlet in Marcus Rashford, so it would be no surprise if he ended up there next season. 
The story doesn't end here. The competition for his signature is shared between Manchester United and Premier League rivals Chelsea. Due to Chelsea's recent transfer ban being lifted, they're seen as desperate to gain extra squad members in order to challenge for the Premier League title next season. Sancho could be the just the player to bring them closer to silverware next season. With Sancho being from London himself it could be the perfect move for the youngster, if Chelsea do after-all decide to go fully-in for the English winger. 
Sancho however, could decide to stay in Germany and see out another season. The current Bundesliga season unfortunately came to a halt due to the coronavirus, but has now since returned to finish the season off. This could be an incentive for Sancho to stay at Dortmund and play out one more full season for the Yellows, which could give him more time to progress as a player and improve his overall game.
International Potential
Sancho could potentially cause a headache for England manager Gareth Southgate when it comes to choosing his starting line-up for Euro 2021. There is obviously a strong argument to say that he should start for his national team, mainly due to his highly impressive stats in the Bundesliga. Although there are arguments to say that he isn't experienced enough to represent his country at such an intense competition, given that he has only played 11 games for his national team. Sancho is up against some tough opposition for his place in the starting 11 for England, as Harry Kane and Marcus Rashford are both also choices for Southgate to play in his England squad. 
A lot of Sancho's transfer talk is still pure speculation for now, however with multiple teams looking to snap him up come summer, only time will truly tell where he will be next season. Whatever club Sancho joins he will be a significant asset to them, a world class footballer in every right and one of the hottest properties in world football. 
We hope you enjoyed the article 'Bundesliga's Youth Starlet – Jadon Sancho.' Where do you think Jadon Sancho will be next season? Let us know!
Fancy writing for us: Apply to become a Sports Writer at the Sporting Ferret
If you liked this article why not check out: