The Golden Generation Set To Replace Usain Bolt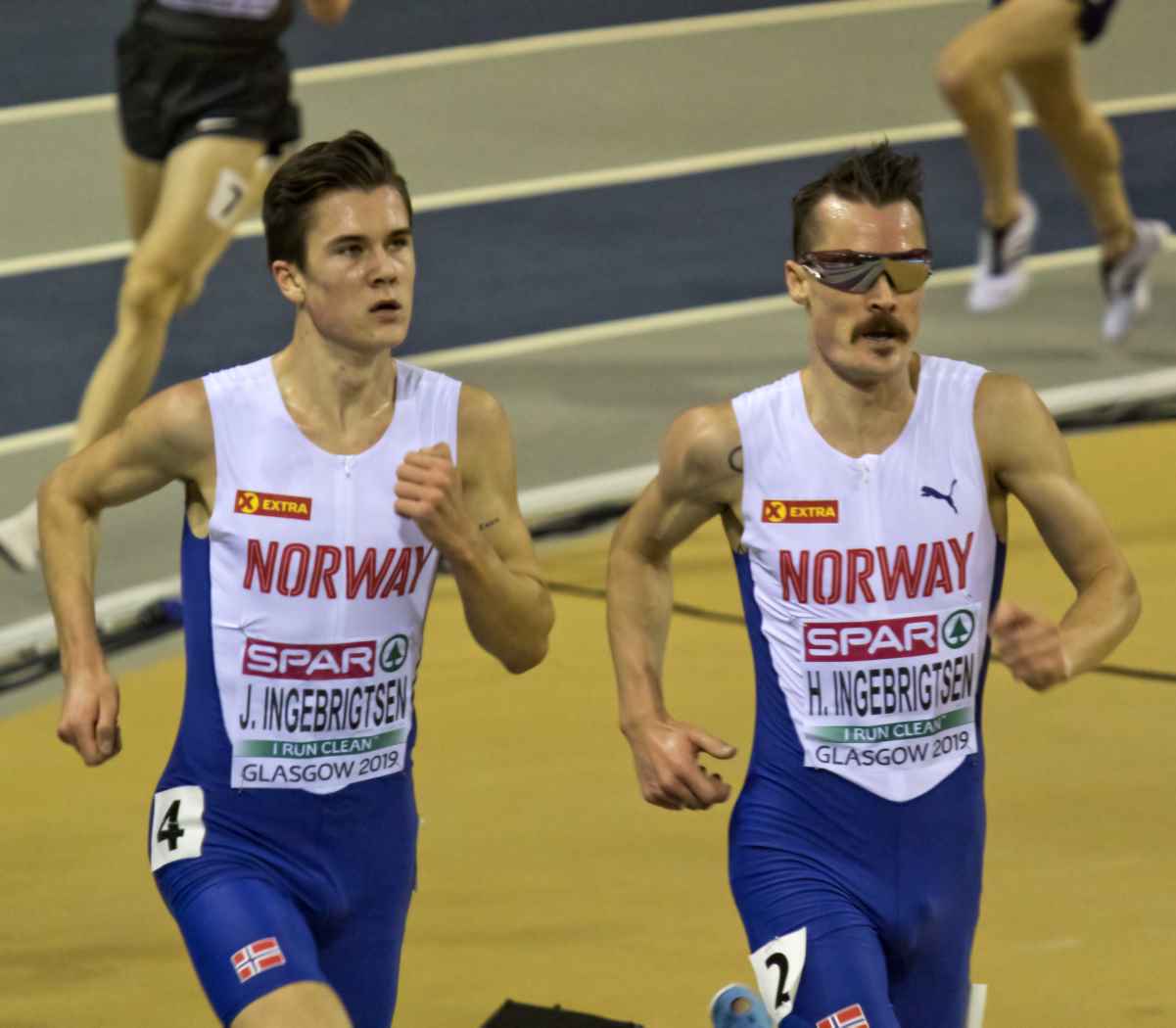 The Future Faces Of Athletics
The Golden Generation Set To Replace Usain Bolt
When Usain Bolt limped across the finish line for the last time in the 2017 World Championships, it was hard not to feel sad. Athletics had become the Usain Bolt show. A global superstar who made athletics as popular as it had ever been. Now the man who had brought such joy to many was gone. All that remained was a void, with no sign as to who would fill it.
For a few years, this void remained. Athletics still had world class performers, but none with the superstar status that Bolt attained. As we ease into a new decade, this looks set to change, with a raft of young talents taking the sport by storm. Talents with the charismatic showmanship to not only bring Athletics back to the limelight, but to surpass the Bolt era.
Here are the athletes you may not have heard of before, but will surely become familiar with in the coming years, as Athletics looks set for a golden generation.
Armand Duplantis – Pole Vault
The Swedish aren't known for their exploits in track and field. Their return of three medals at the 2019 World Championships in Doha left them twelfth in the medal table. This was their second best return ever with the majority of years leaving the Swedes with only one or no medals.
This image is set to change thanks to a 20 year old who is rampantly dispatching pole vault record after record.
At the beginning of the year,  Armand Duplantis' personal best was 6.00 metres. Within the two months of competition in 2020, he has broken the world record twice, jumping 6.18 metres most recently in the Glasgow World Athletics Indoor Tour. Not bad for someone who has only just exited their teens.
After that mighty jump Duplantis stood, arms folded, staring at the crowd with an arrogant swagger. It was a display picked directly out of Bolt's school of showmanship. The crowd loved out. Athletics had become a fun spectacle again.
Whether Duplantis is a new superstar capable of raising the profile remains to be seen. He certainly has the confidence, remarking in a recent interview with the BBC that, 'I don't blame them for wanting me to have a crazy career like Usain Bolt. I am going to try and carry the sport as much as I can and I know the best way to do that is to jump really high'.
Karsten Warholm – 400 metre hurdles
Clap. Clap. Roar. Clap. Clap. Roar. Everyone remembers the viking chant of the Iceland fans from Euro 2016. Iceland shocked all by progressing to the quarter finals, loudly backed all the way by their impressive fans.
Now another young Scandinavian, Karsten Warholm, is bringing the same viking spirit to the track. A little less choreographed, but no less intimidating, the Norwegian can be found roaring in the starting gates, furiously slapping his legs as he hypes himself up for the battle ahead. A rockstar of the track.
Whilst a great show for the crowd, it clearly works. In 2017 Warholm shocked all by bursting out of the start gates and gaining a large lead. He clearly hadn't paced himself. No one goes out that quickly in the 400 metre hurdles.
Yet as he reached the home stretch, he maintained the lead. Only 20 metres to go, his legs giving way, but no one was catching him. As he stumbled over the line, the 19 year old let out another roar.
Now no one doubts Warholm when he goes out hard.
And when the crowd see the Norwegian, they get excited. They're about to see a show. And still in his early twenties, Warholm will provide a show for years to come.
Jakob Ingebrigtsen – 1500 and 5000 metres
This golden generation of Athletics is taking on somewhat of a Scandinavian flavour, with another Norwegian to add to the list.
At 19, Jakob Ingebrigtsen is already the European champion at both the 1500 and 5000 metre distances. In the 2019 World Championships, he attempted what only Mo Farah has achieved in recent times by challenging the dominance of African nations in the 5000 metres. He narrowly missed out finishing 5th. Let's be fair, he was only 18 at the time.
Who knew Norwegians were so good at running? Well, extraordinarily it gets even more impressive, as Ingebrigtsen is the youngest of three brothers. His elder siblings, Filip and Henrik, aren't too bad either, with a silver medal in the World Championships and a gold in the Europeans Championships between them.
Jakob is a little less of a showman than others on this list, but 'Team Ingebrigtsen' are a phenomena in the Athletics world.
They even have their own Youtube channel.
Dina Asher-Smith – 100 and 200 metres
It feels like an age since Dina Asher-Smith emerged on the international stage, yet at only 24, she has a long future ahead.
This future looks set to be an impressive one, with 2019 very much a breakthrough year for the London born sprinter. Building on European Championships gold medals, Asher-Smith dominated the 200 metres in Doha to easily win the gold medal. A silver in the 100 metres followed, no less impressive since the winner, Shelly-Ann Fraser-Pryce, was as dominant as Usain Bolt over the previous decade.
It is off the camera that Asher-Smith cements here popularity with the British public. An interviewers dream, her bubbly open personality leads to great interviews.
With her prime years still to come, there will surely be many more winning interviews in the future.
Katarina Johnson-Thompson and Nafissatou Thiam – Heptathlon
There is no greater spectacle than an intense rivalry.
Admittedly, the friendly relationship between Thiam and Johnson-Thompson lacks the fire to make it a rivalry for the ages. Instead, the heptathletes rely on their performances to create edge of the seat viewing.
For many years, Thiam was infallible, with Johnson-Thompson struggling with the pressure of expectation.
That all changed in 2019 when the Liverpudlian emphatically put in personal best after personal best to finally overcome her Belgian rival.
With Thiam admitting before the championships that Johnson-Thompson doing well motivates her own performances, we are sure to see a close contest come the Tokyo Olympics.
If both can continue to push each other, we may soon see a battle for the world record as well as a gold medal.
We hope you enjoyed the article 'The Golden Generation Set To Replace Usain Bolt.' Who do you see as the next ultimate superstar of world Athletics? Let us know!
Fancy writing for us: Apply to become a Sports Writer at the Sporting Ferret
If you liked this article why not check out: