The Time to Judge Frank Lampard's Managerial Credentials is Coming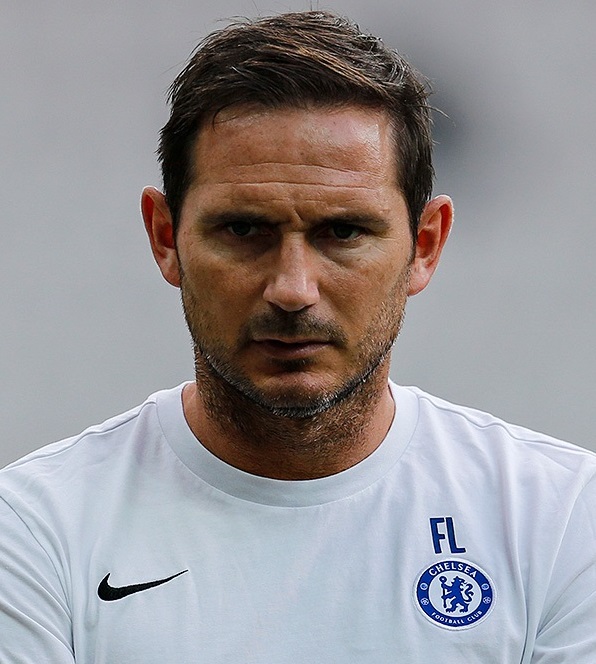 Frank Lampard: Can He Achieve Greatness As A Manager?
There has certainly been a feel-good factor that has surrounded Frank Lampard since he began his managerial career in 2018. The midfielder had a distinguished playing career, earning over 100 international caps, whilst also winning three Premier League titles and the Champions League at Chelsea. When he decided to remain in the game, this time from the touchline, there were many who hoped that he would be just as successful off the pitch as he was on it.
So far he has done well. He required just one season in the Championship with Derby County before being handed the top job at his beloved Chelsea. In his first season as a Premier League manager, Lampard has kept the team inside the top four throughout the campaign. This has appeased most fans, but the club will now be seeking progression.
Here we take a look at Lampard's fledgling managerial career, and why the pressure looks set to grow on him in the months ahead.
Lampard Impresses at Derby
After ending his playing days in 2016, there was plenty of speculation as to where Frank Lampard would go for his first taste of management. The answer arrived in the summer of 2018, as he was snapped up by Derby. The East Midlands club had made the play-offs in three of the previous five seasons, but had failed on each occasion to make it back to the top-flight. Lampard's mission was clear: make the play-offs again, and try to gain promotion this time.
He managed the first part. Derby sneaked into the final play-off spot on the final day of the season, setting up a semi-final clash with Leeds. It was an eagerly-awaited contest, as Derby looked to settle the score after becoming embroiled in a row with Marcelo Bielsa's side earlier in the season due to the 'spygate' scandal. It turned out to be a thrilling tie.
Leeds gained the upper hand by winning the first leg 1-0 at Pride Park, and when they took a first-half lead in the second leg it seemed that Derby were set to fall short once more. However, Lampard's team produced a stirring second half comeback, eventually winning 4-2 on the night to book their place in the final.
Unfortunately for Lampard and Derby, that was to be as good as it got. The side lost 2-1 against Aston Villa at Wembley, meaning that they were set for another year in the Championship. Yet Lampard had done enough in his maiden season to show that he had a bright future ahead of him. After a rollercoaster season under Maurizio Sarri, Chelsea came calling for their former player.
Lampard Takes Charge at Chelsea
It would be unfair to say that there was no pressure on Lampard when he arrived back at Stamford Bridge in 2019. Still, expectations were arguably lower than they had been since Roman Abramovich bought the club back in 2003. Compared to his predecessors, Lampard had somewhat of a 'free hit'.
The 41-year-old had some issues to contend with straight away. The team's best player Eden Hazard left for Real Madrid, whilst Chelsea were also hit with a transfer ban, meaning that Lampard would have to make do with the squad left behind by Sarri. Hardly an ideal start, but it did mean that supporters were more understanding than they had been in recent years. They realised that the team were not going to challenge for the league, and winning a domestic cup competition was the best that they could hope for. This season was all about Lampard bringing through young talent and giving the side an identity.
In terms of developing youngsters, Lampard cannot be faulted. The likes of Tammy Abraham, Mason Mount and Reece James have all flourished this season, whilst Billy Gilmour also came into the first team shortly before the campaign was halted and settled in immediately.
Yet the season has gone far from perfectly. Chelsea have lost nine games already this season, and Tottenham are the only club inside the top eight to have conceded more goals. Lampard has switched between a back four and back three consistently, as he has struggled to find his best formation. The team sit just inside the top four, three points ahead of their nearest rivals Manchester United, but they were badly exposed by Bayern Munich in the Champions League in February, indicating that the club are some way off the elite sides in European football.
Chelsea's Expectations are Rising
Lampard's first season at Chelsea has been largely promising. However, the side are 34 points behind leaders Liverpool in the league table, and look set to drop out of the Champions League when the competition resumes in August. They must now look at how they can bridge the gap to the top sides. The early signs offer plenty of hope to Chelsea fans.
With Chelsea's transfer ban now over, the club look set to be busy in the summer. Hakim Ziyech will join the club in the summer, whilst recent reports suggest that Timo Werner is expected to arrive from RB Leipzig. The duo would certainly improve the side's already formidable attacking line-up which contains the likes of Abraham, Mount, Callum Hudson-Odoi and Christian Pulisic.
Chelsea are now building a squad that can compete with the best, and with this development there will be more questions for Lampard to answer. Can he get the best out of the most talented set of players he has had at his disposal so far? Will he be able to keep all of his squad happy as new players arrive on the scene?
At Derby, Lampard met expectations. It could be argued that he exceeded them given that Derby had jumped from one manager to another at an alarming rate prior to his appointment. In his first season at Chelsea he has done well, particularly with the obstacles that he has had to overcome. Now those obstacles have been removed. The reasons for Chelsea not challenging for major honours are no longer there. In the 2020/21 season, we could get to find out just how good Frank Lampard is.
Can he rise to the challenge? Only time will tell.
We hope you enjoyed the article 'The Time to Judge Frank Lampard's Managerial Credentials is Coming.' How far do you think Frank Lampard can take Chelsea? Let us know!
Fancy writing for us: Apply to become a Sports Writer at the Sporting Ferret
If you liked this article why not check out: