Football, US Racial Tensions and George Floyd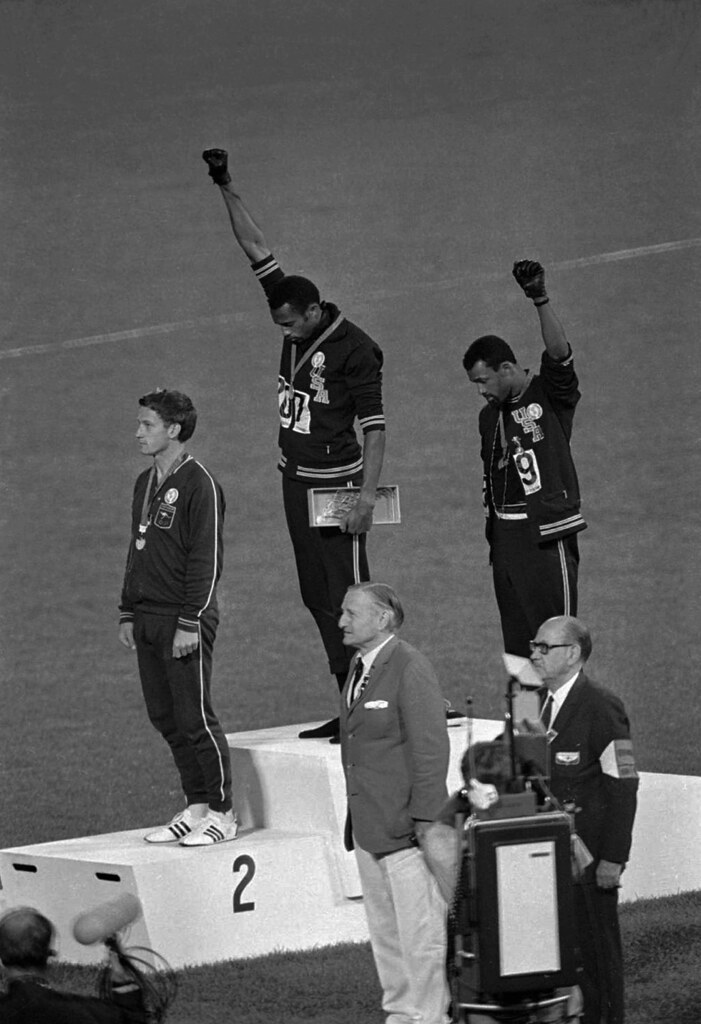 Thuram's Knee and Sancho's Shirt: What Should the Bundesliga Do?
Football, US Racial Tensions, Racism in Sports and George Floyd
The Bundesliga simply must not take disciplinary action against players who stand with those protesting in the US.
'Common sense'. This is how FIFA urged Football Associations across the world to deal with players making statements of solidarity with George Floyd and those protesting his murder in the US. However those in positions of power interpret this, the Bundesliga must take the lead, and, as the first league to experience these high-profile acts of protest in-game, set the tone for the response of football globally.
Football has immense power to change perceptions. It is a sport that, even if you only consider the 5 biggest leagues in the world (the top flights of England, France, Germany, Spain, and Italy) and the Champions League, comfortably brings in more revenue than any other sport worldwide. This power has not gone unnoticed among those who want to improve their image. The United Arab Emirates, a country that imprisons journalists and academics who write negatively about the country and that executed a human being as recently as 2015, has, effectively, been the direct funder of Manchester City since 2008, when Sheikh Mansour bought the club. Mansour is a member of the royal family of Abu Dhabi, and became the Deputy Prime Minister of the country shortly after acquiring the club. After a decade of ownership that has brought great on-field success to the blue half of Manchester and renovation in the previously neglected areas around the Etihad Campus, Manchester City, its superstars, and their beautiful football have become a part of the identity of the UAE in this part of the world. Manchester City fans take to Twitter, defending the justice system in the country. For some, the first thing that springs to mind when hearing the country's name is Pep Guardiola and Kevin De Bruyne.
Make a sweeping statement based on zero facts and assumption. Abu Dhabi has millions of tourists each year and they don't r randomly incarcerate people on spying charges. As for the Government confirming he's not a spy, since when did they start telling the truth.

— 🐝🐝 Fil 🐝🐝 (@AVIT95231002) November 22, 2018
The UAE, along with Qatar and its investment in PSG, have successfully altered their perception in the minds of a significant portion of the population. Football does, however, have the power to do the opposite. With its enormous audience and incredibly wide reach, football can change public opinion enough to make the US government notice. Trump has shown that his image overseas does matter, and that he does not simply ignore those who criticise. Just last year, Sadiq Khan, the Mayor of London, criticised Trump for skipping a World War 2 commemoration event, causing Trump to Tweet in response, calling Khan a 'terrible mayor' and 'incompetent'. Trump had been antagonised by this criticism.
The incompetent Mayor of London, Sadiq Khan, was bothered that I played a very fast round of golf yesterday. Many Pols exercise for hours, or travel for weeks. Me, I run through one of my courses (very inexpensive). President Obama would fly to Hawaii. Kahn should focus on….

— Donald J. Trump (@realDonaldTrump) September 3, 2019
Khan's platform, while major, is not on the same scale as that of football across Europe. The number of eyes that are glued to football for 90 minutes at a time, or even for a whole weekend, could bring about real change in the public perception of a country. If the Bundesliga stands with the likes of Jadon Sancho, Marcus Thuram, and Weston McKennie as they, in turn, stand with those oppressed in the US, the returning Premier League and La Liga may feel able to do the same, and awareness and condemnation of what goes on in societies where those who are not white are oppressed will only increase. Pressure on authorities, including the US government, can make a difference, and an industry with such a platform as football must not let this opportunity go to waste by treating the statements that these players have made as they would any other political statement.
In the '60s and '70s, you had the likes of Tommy Smith, John Carlos, and Billie Jean King using their audiences to bring light to issues that needed it. Since then, however, such activism among athletes has diminished as it has been discouraged. While I am not advocating looking to athletes for the answers to all of the world's conflicts, it is unquestionable that athletes have the attention of people a lot of the time. If brands and companies can plaster themselves all over a player's clothing and public image, an expression of solidarity with people suffering should not be condemned.
While football encourages the existence of charities like Kick it Out to save public image and to promote an image of progress away from racism, a condemnation of these humanitarian messages would destroy any credibility that is left in football's stance on world issues.
We hope you enjoyed the article 'Football, US Racial Tensions and George Floyd.' How do you think the governing footballing bodies should approach the issue?  Let us know!
Fancy writing for us: Apply to become a Sports Writer at the Sporting Ferret
If you liked this article why not check out: