The 10 Best Fantasy Football Bargains 2023/24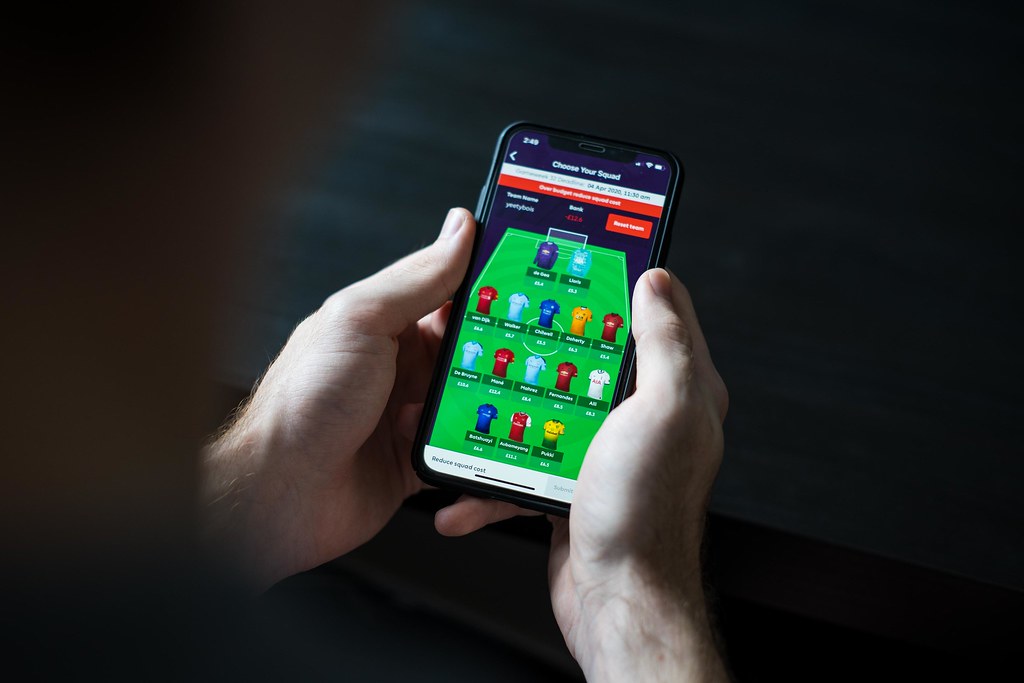 The 10 Best Fantasy Football Bargains
It's that time of year again! With just over 2 weeks until the start of the new Premier League season, Fantasy Premier League (FPL) is in full swing and, if you're like me, you have likely made an unhealthy number of draft teams already.
This year, more than ever, players are finding themselves stretched for budget which has led many to look for cheaper alternatives around their squads. The only issue with doing this, however, is that most cheap players are so for a reason – they don't often score high points.
There are, however, a handful of exceptions to this – inexpensive players who earn solid points over the course of a season. Obviously these can never be a guaranteed success every week, but they will help you to preserve as much budget as possible, to spend on the obvious stars like Erling Haaland and Mohamed Salah to name a few.
So without further ado, here are the 10 best fantasy football bargains.
The 10 Best Fantasy Football Bargains
10. Issa Kaboré (Luton Town) – £4m | DEF
Not many people will be looking to Luton defenders for answers this season – meaning that they could miss one of the best differential defenders in the entire game. I know what you're thinking, but hear me out. Luton conceded the joint second fewest goals in the Championship, as well as keeping the joint second most clean sheets. Obviously the Premier League will prove a difficult step up – but the basis for a strong defence is there for all to see.
As for Kaboré himself, his statistics from the last year are very impressive. He ranks within the 99th percentile for received progressive passes, averaging 11.2 per 90 minutes – which is, for example, surpasses Reece James (8.19 per 90 minutes). He also ranks among the best in Europe for successful touches, tackles and progressive carries.
With that in mind, as well as the fact that Luton operate a 3-at-the-back system with wingbacks (meaning that he will likely play where Cody Drameh did last season, as a right wingback), he could prove to be a real gem this season. And for the lowest starting price in the game, just £4m, what is there to lose?
9. Alphonse Areola (West Ham United) – £4m | GK
Goalkeeper strategies are the FPL equivalent to marmite. Most people have a set strategy and swear by it for the rest of their time playing, even if it seems ineffective at times. £4m goalkeepers are usually only chosen as cheap 'fodder', as they rarely, if ever, actually get game time – but Alphonse Areola could be the one to break that trend.
Yes, the Frenchman only started twice in the league last season, but he put up strong performances in the club's cup competitions, and was even trusted by manager David Moyes to play in a European final, as West Ham beat Fiorentina 2-1 to win the UEFA Europa Conference League. He has also been given ample minutes so far during pre-season, suggesting he is still very well-regarded by Moyes.
His competition, Łukasz Fabiański, has been a mainstay for the Irons since joining ahead of the 2018/19 season. But in recent years he's come under increasing criticism at times for his performances between the sticks and, at 38-years-old, you have to wonder if Areola could threaten his starting place domestically.
If the Frenchman were to get regular Premier League football this season, which is a distinct possibility, then he would be an absolute steal at £4m – and a must-have for any FPL manager with their sights set on winning their mini-league!
8. Pedro Porro (Tottenham Hotspur) – £5m | DEF
Pedro Porro only made the move from Sporting CP to North London late in the January transfer window, initially on loan, and the move has been made permanent this summer. He seems all but certain to be first choice right-back for new boss Ange Postecoglou, which makes him very enticing for FPL.
Not many people will be targeting Tottenham defenders this season due to their inconsistent form in the last campaign, which makes him a potential differential. He scored 3 goals and created 3 assists during just 15 appearances last season, where he averaged 76 minutes played per game, showing that he has the ability to be a real threat going forwards. While Ange may employ a different system than Antonio Conte did, Porro's attacking statistics show that he will continue to be one of the most attacking full-backs in the league. If anything, a more defensive system may help him keep more clean sheets while not really limiting his attacking output.
If Tottenham, and Porro himself, can build on last season and take their game to a new level this year, then £5m could well prove to be an absolute bargain for the value that he may provide. Everybody remembers how crucial Matt Doherty was for FPL, playing in a similar role a few years ago, so catch this one early before Porro's price inevitably rises in the very near future.
7. Julio Enciso (Brighton & Hove Albion) – £5.5m | MID
This one is certainly more of a risk, but the potential reward is simply too good to risk missing out on. The 19-year-old started just 7 times in 20 appearances in the league last season, averaging just 41 minutes played per game. Despite this very low playing time, he still managed to score 4 goals, while assisting a further 2. As well as his goal contributions, he announced himself as one of the most exciting attackers in the country – and became an increasingly prominent player for manager Roberto De Zerbi as the season went on.
As he develops further, his minutes will only continue to increase – making him a better FPL option. The numbers don't lie. The Paraguayan boasts a non-penalty expected goals (xG) of 0.45 per 90 minutes. Though this is slightly inflated due to his limited playing time, it is still a sign of just how big a threat he is. In fact, that is a higher non-penalty xG than Vinicius Junior, who is widely regarded as one of the best wingers in world football.
When you consider his stats, and a lack of established competition for his position at Brighton, he looks like an incredibly interesting pick, and possibly a cheaper alternative to Kaoru Mitoma (who himself only just missed out on this list). You can arrive at your own conclusions, but I struggle to see how he isn't one of the 10 best fantasy football bargains.
Julio Enciso wins the Premier League Goal of the Season.

No wonder ☄️

(via @OfficialBHAFC) pic.twitter.com/57s05JEo6y

— B/R Football (@brfootball) June 4, 2023
6. Moussa Diaby (Aston Villa) – £6.5m | MID
It's always a risk to pick a player in FPL who is new to the Premier League, but as we saw with Erling Haaland last season, there can be huge upside. Moussa Diaby has just joined Unai Emery's Aston Villa fresh off the back of a season where he amassed 9 goals and 8 assists for German side Bayer 04 Leverkusen.
His underlying statistics show that he has an impressive non-penalty xG of 0.35 per 90 minutes – and he still has bundles of room to improve. One slight concern regarding him could be a question mark over his game time, especially with Emiliano Buendía having a very strong pre-season. Despite these mild concerns, I am confident that Diaby's quality will be immediately apparent and force him into the starting lineup for a long time to come.
And a player who is more than capable of getting 15+ goals and assists, for the measly price of £6.5m, certainly makes him one of the 10 best fantasy football bargains and a potential must-have for every FPL manager.
5. Sven Botman (Newcastle United) – £4.5M | DEF
It's not every day that you can buy into a Champions League defence for as little as £4.5m, but Sven Botman offers exactly that. Sure, he won't score the same level of points as his teammate Kieran Trippier, but for £2m cheaper he allows you to still benefit from Newcastle's clean sheets – which may well prove crucial this season.
Unlike the other £4.5m and below defenders at Newcastle, his game time seems virtually a guarantee, having started 35 games in the league alone last season. He isn't a defender who particularly threatens to score, so you are going to be relying on clean sheets but, for such a low price, there's very little risk and a huge upside.
A notable mention is Dan Burn who plays left back for Newcastle, but I can't help but feel as though he could be on the chopping block as the side continue to upgrade their squad following the Saudi takeover. With that in mind, I think that Sven Botman is the perfect option to bolster your defence while preserving budget.
4. Yoane Wissa (Brentford) – £6m | FOR
This one is somewhat of a left-field shout, but one that I have confidence in. He only started 16 games last season, and scored 7 goals while contributing 3 assists too. Those numbers are good, but admittedly not out of this world. What makes him a phenomenal and possibly unmissable option in FPL this season though is the ban given to Ivan Toney. This will very likely increase Wissa's minutes across the season which makes him an intriguing choice.
With a non-penalty xG of 0.31 per 90 minutes (more the Son Heung-Min, whose is 0.3 per 90 minutes), a consistent spell starting up front could be all he needs to get scoring frequently. Another option, for similar reasons, is Bryan Mbeumo, but he costs £0.5m more and often plays further wide than Wissa, possibly detracting from his numbers and FPL points.
Obviously Brentford could ruin our fun and sign a new striker altogether but, for now at least, he seems like a real gem. With an ownership of just 3.9% at the time of writing, he could be the perfect cheap differential – and certainly earns his spot as one of the 10 best fantasy football bargains.
3. Joao Pedrō (Brighton & Hove Albion) – £5.5m | FOR
If the stars align, Joao Pedrō could undoubtedly prove to be a must-have forward this season and, for just £5.5m, it's worth getting him in early – even if only as a bench player. Having become Brighton's record signing, you would expect Pedrō's minutes to be fairly guaranteed this season. This is further aided by the fact that he can play anywhere across the attacking line, having played at striker 12 times, on the wing 9 times and in more of a '10' or shadow striker role 9 times last season.
This versatility will mean that even with the emergence of Evan Ferguson, his minutes should be very consistent. His statistics over the course of the last year are very promising too and, while it doesn't account for FPL points, he clearly has a great character – having been captain for Watford at just 21-years-old.
For £5.5m you'll be hard-pressed to find a better value player than Joao Pedrō. He has every chance of becoming the focal point for a very exciting and attacking Brighton side. Given his price, he could make a great second or third choice forward option to really bolster your attack.
João Pedro was very impressive in Brighton's friendly defeat to Chelsea over the weekend.

He's one to watch this season in the Premier League – his ball carry and dribble stats in the Championship last season were among the best. pic.twitter.com/mPEtR1X4IN

— Opta Analyst (@OptaAnalyst) July 24, 2023
2. Bruno Fernandes (Manchester United) – £8.5m | MID
Well this one certainly isn't a hidden gem… by any means. But he is certainly a bargain. Last season his price was £10m, and he scored 176 FPL points (made up partially of 8 goals and 9 assists). These are decent numbers by themselves, but we all know that he is capable of hitting even greater heights as he has done previously.
With a more recognised and talented striker ahead of him, possibly Rasmus Højlund, his output this season could be on a whole new level, making his price reduction to £8.5m even more appealing, and bizarre. Nobody expected him to fall in price this season, not least by £1.5m, so it feels like an unmissable opportunity.
Having only missed league 4 games in his last 3 seasons and with no direct competition at the club – you have to feel assured by his minutes. His price makes him genuinely one of the best value options that I can remember over the last few years, and will certainly prove to be a must-have if you have aspirations of winning your mini-league. He could have been top of this list, but is very deserving of his place in the 10 best fantasy football bargains nonetheless.
1. Alexander Isak (Newcastle United) – £7.5m | FOR
Wow. I have to say that I was genuinely shocked when Isak's price was revealed, and you should be too. Although he suffered with injury last season, and was prone to rotation with Callum Wilson, it became obvious towards the end of the season that he was quickly becoming the first choice striker and, when you look at him in-depth, it's no wonder.
His underlying statistics show that he is more than a handful for defenders and, with a little bit of refining, could prove to be one of the best strikers in the league. Last season he scored 10 goals in just 22 appearances, averaging a goal every 152 minutes. Hitting numbers like these without regular playing time and while coming back from an injury, all while in an entirely new league – is beyond impressive.
Yes, European fixtures may cause some slight issues for Newcastle and they have a tough start to the season, but they will still score goals – and most will involve Isak. I can't name a single forward in the game for the same price who is as sure an option, both in terms of playing time and possible points too. If you take just one suggestion from this list – let it be Alexander Isak.
Summary
Well that concludes my list for the 10 best fantasy football bargains. I tried to cover a wide range of positions, player profiles and prices in order to find somebody for everyone's team. There were a few rogue shouts, and undoubtedly I'll look back at some of these suggestions at the end of the season with a red face, but I am confident that the vast majority will prove to be incredibly valuable assets for us over the course of the coming season.
Two weeks to go until Gameweek 1 ⌛

Show us how your team is currently looking 👀

— Fantasy Premier League (@OfficialFPL) July 28, 2023
We hope you enjoyed the article "The 10 Best Fantasy Football Bargains 2023/24." Which of these players do you think will rack up the most points? Let us know!
Read more on football below: