Best South African Strikers of Past and Present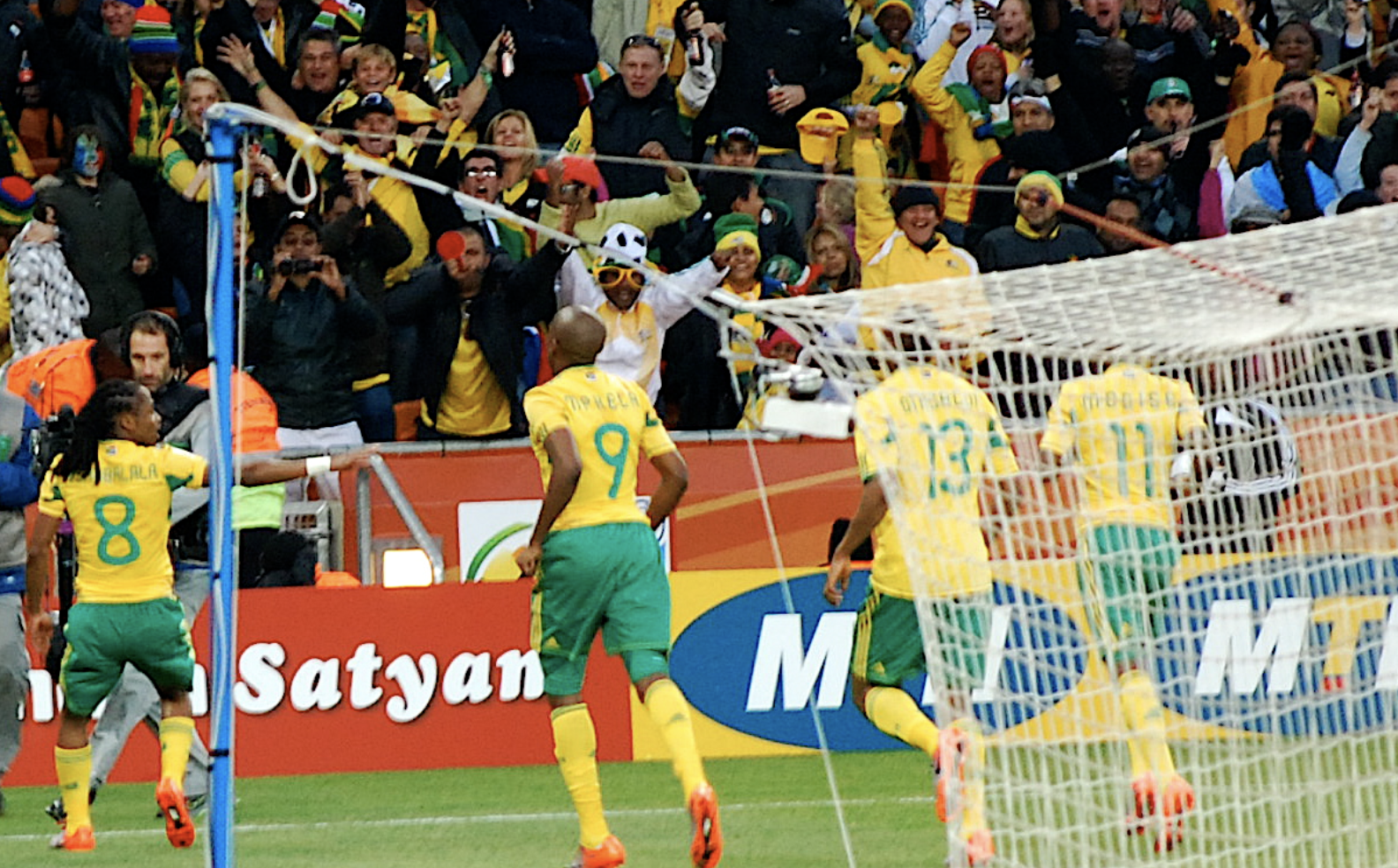 Best South African Strikers of Past and Present 
The average football fan is probably more interested in the English Premier League or La Liga than South African football. But, the Rainbow Nation has produced several players of notable talent. And the Premier League has been home to quality players that you may never have heard of.
The EPL itself has been home to at least 14 South African footballers over the years. And 10 more South Africans made the Bundesliga their home. The PSL might not attract huge attention in the UK, but it has a huge following in its own right.
The most popular teams have huge fan bases outside of South Africa too. Kaizer Chiefs can count on about 40 million fans following their games and buying merchandise. Their stadium has a higher capacity than any EPL ground too.
The best South African strikers to grace the pitch
With this in mind, South African football must have been graced with some prolific strikers at times.
Many football fans love to read statistics. Every now and again, a goal-scoring record gets broken. Or a team extends their unbeaten streak. Online soccer tips help fans to follow red-hot streaks and spot potential winners.
These six strikers below were all winners in their time, with one of them looking like a genuine up-and-comer.
1. Benni McCarthy
Anybody who has followed South African football at all will know the name; Benni McCarthy. A legendary player who is currently helping Manchester United to rediscover past glories.
McCarthy built up impressive career statistics over his time playing. And also played for some notable European clubs as well as some in South Africa.
McCarthy played for Seven Stars and Orlando Pirates. He won 80 caps for Bafana Bafana and became the highest scorer ever. During his time in Europe, McCarthy became the only South African to pick up a Champions League winner's medal.
Years playing: 1995 to 2013
Clubs: Seven Stars, Ajax Cape Town, Orlando Pirates in South Africa. Plus Celta Vigo, Porto, Blackburn Rovers, and West Ham.
Domestic club goals: 251
International goals: 31
2. Katlego Mphela
Lesser known than the illustrious Mr. McCarthy, is Katlego Mphela. This striker may not be as famous as some other South African footballers, but he had a prolific domestic and international career.
Mphela will go down as one of Bafana Bafana's all-time greats. The forward won 53 caps, scoring an impressive 23 times.
Years playing: 2002 to 2016
Clubs: Jomo Cosmos, Mamelodi Sundowns, Ajax Cape Town, Golden Arrows, SuperSport United, Kaizer Chiefs, and Royal Eagles.
Domestic club goals: 117
International goals: 23
3. Siyabonga Nomvethe
Reliving the 2010 FIFA World Cup in South Africa means remembering Siphiwe Tshabalala's amazing strike in the opening game. But, there weren't many household names in the Bafana Bafana squad that tournament. One striker who was there though, was the legendary Siyabonga Nomvethe.
With a career even longer than Benni McCarthy's and just as much international travelling, Nomvethe played football in the Swedish and Italian leagues. Having retired in 2018, Nomvethe returned at the age of 42 to play once again.
Years playing: 1997 to 2018 (first retirement)
Clubs: African Wanderers, Kaizer Chiefs, Udinese, Salemitana, Siena, Empoli, Djurgardens IF, Moroka Swallows, and AmaZulu.
Domestic club goals: 152
International goals: 23
4. Lyle Brent Foster
Lyle Foster is widely regarded as a serious future talent. Currently, this South African forward is plying his trade at Burnley. While Foster's goal-scoring record is nothing to shout about yet, he is still only 22 and learning.
Foster currently has 10 caps and 3 international goals. Time will tell if his potential talent emerges, but he is South Africa's most expensive export so far.
Years playing: 2017 to present
Clubs: Orlando Pirates, Monaco, Vit. Guimarães, KVC Westerlo, and Burnley.
Domestic club goals: 19
International goals: 3
5. Shaun Bartlett
While the average person may struggle to think of many South African strikers, there are certainly players of note. Shaun Bartlett is one of them.
Charlton fans may have fond memories of Shaun Bartlett. The forward played over six seasons for the Addicks appearing 139 times. Bartlett also bagged 74 caps for South Africa.
Years playing: 1992 to 2011
Clubs: Manning Rangers, FC Zurich, Charlton Athletic, Kaizer Chiefs, Golden Arrows, and Bloemfontein Celtic.
Domestic club goals: 159
International goals: 28
6. Mabhuti Khenyeza
Khenyeza didn't travel the world like some of the other strikers here. But, he did appear for some of the best South African clubs.
A seventeen-year career saw Khenyeza play for top sides including Kaizer Chiefs and Mamelodi Sundowns. Khenyeza also won 24 caps for the national side. But, Khenyeza's standout moment might be when he scored the fastest goal ever in the Soweto derby.
Years playing: 2001 to 2018
Clubs: Jomo Cosmos, Mamelodi Sundowns, Ajax Cape Town, Golden Arrows, SuperSport United, Kaizer Chiefs, and Maritzburg United.
Domestic club goals: 117
International goals: 5
Players of notable standing in South African football
One of the best-known South African footballers has to be Lucas Radebe. Alan Shearer nominated Radebe for the Top 10 Premier League Bargains on the BBC. But, some of the most notable footballers of the past and present in South Africa are from outside the country.
Currently, Peter Shalulile is a Namibian striker who has taken Collins Mbesuma 20 year record for all-time scorer for the national team. Shalulile is currently knocking in goals for Mamelodi Sundowns.
Collins Mbesuma was another import that had a dramatic effect on South African football. Playing for Kaizer Chiefs, Mamelodi Sundowns, and Orlando Pirates, Mbesuma scored 118 club goals during his career.
Summary
Club football in South Africa is far more competitive than previously. So, it is very likely that more South African footballers will make the move overseas. Whether the Premier League will produce a Harry Kane, or another Benni McCarthy anytime soon, remains to be seen.
But, one thing is certain, South African football has had some serious strikers over the years. And no doubt more will follow.
We hope you enjoyed the article 'Best South African Strikers of Past and Present.' Who do you think is the best ever South African striker? Let us know!
Read more on sports below: