The Disabled can be Crowned as Athletes too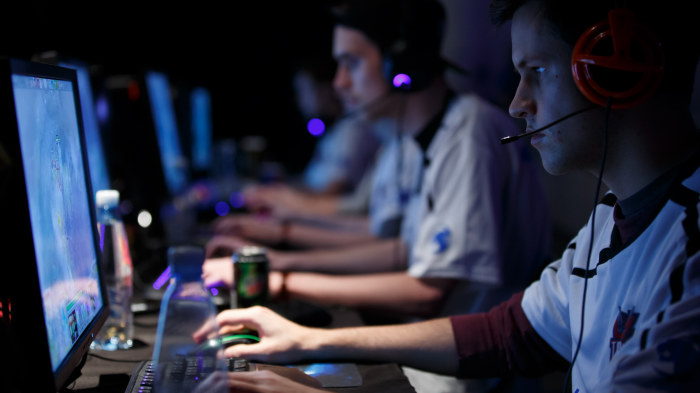 The Disabled can be Crowned as Athletes too
In esports, the definition of "athletes" can be perceived differently. Unlike other sports that require specific physical traits from players to compete in tournaments, Esports do not. The diverse inclusivity in this sport enables players, even the disabled, to be crowned with the title: "athlete". 
In fact, the National Star agreed to take part in the AoC Sport FIFA 21 Cup. The company aims to give disabled people a chance partaking in tournaments, and they have successfully helped two disabled people to participate in the AoC Cup. These gamers should be known as athletes. 
Introducing the Athletes
Technology has granted disabled gamers an opportunity to become professional athletes. Gaming controllers have evolved and been more accessible for the disabled. These adjusted devices cater and fit the needs of disabled gamers like Randy "N0M4D" Fitzgerald. N0M4D was born with Arthrogryposis, meaning he cannot move his arms. A modded controller or a Titan One plugin allows him to customise buttons and play the game with his face. Like everyone else, he is able to play professionally but just with accommodated needs. "Every[one] has to have their competition," said N0M4D. "I couldn't play sports, so video games were my sport". His words encourage others to value him as an equal in the field of esports and also a credible athlete.
"I want to start joining whatever tournament I can get into with a goal in mind of, "deaf people can play games too",' said Phoenix. 
Another disabled gamer, Chris "Phoenix" Robinson, is deaf in his left ear. Despite his poor hearing, Phoenix plays for Street Fighter and said being deaf was not an issue because he can rely on vision. He also "found out about SubPac which is a wearable subwoofer vest that can help [him] feel the game. [He] can feel when [he is] being hit and it does [help him] a lot equivalent to people hearing the game." By using other senses, he can experience what a non-disabled gamer feels during the game. Now, he is actively changing the esports scene and advocating for change. From founding DeafGamersTV to suggesting sign language interpreters in esports tournaments, Phoenix welcomes the disabled into a crowd of notable athletes. 
(1 of 2) @velanstudios and @knockoutcity @EA My name is Randy and go by N0M4D. I play video games with my mouth without adaptive technology and the worlds first quadriplegic pro gamer! I LOVE your game and have been showing it off to my 60k followers on @FacebookGaming pic.twitter.com/mZRydPiRBD

— N0M4D (@N0M4DTV) May 27, 2021
So, what are the challenges in wearing this crown?
Mockery and discrimination. Yes, they still exist in esports despite it having been a diversified sport in the past years. Unpleasant opinions on their ability still circulate these disabled gamers. N0M4D recalls his experience in competing in an offline competitive tournament for Rainbow 6 Vegas. Targeted by the opposing team, who claimed he was "full of shit" and it was unfair for him to play with his face. This is because the face would be more sensitive than hands, therefore, his reaction time would be quicker. 
It seems like esports still requires an amount of courage to accept disabled gamers on stage. With esports on the rise and earning a revenue of over $700 million, tournament organisers would need to be more player inclusive in their arenas, and acknowledge the importance of equality. 
BBC News calls for Disability Tournaments
On behalf of the British Esports Association (BEA), BBC News wrote an article on the possibility of disability tournaments. With adaptable technology, student gamers are able to take part in tournaments. The disabled would be catered exclusively in esports because of their specialist equipment. It would only be fair for the disabled to be playing against other unable bodies. However, a question arises – Would it be the right option to seclude the disabled into another category of esports?
We hope you enjoyed the article 'The Disabled can be Crowned as Athletes too.' Who is your favourite esports star? Let us know!

Read more on esport below: