Champions League Final: City Set to Banish the Blues?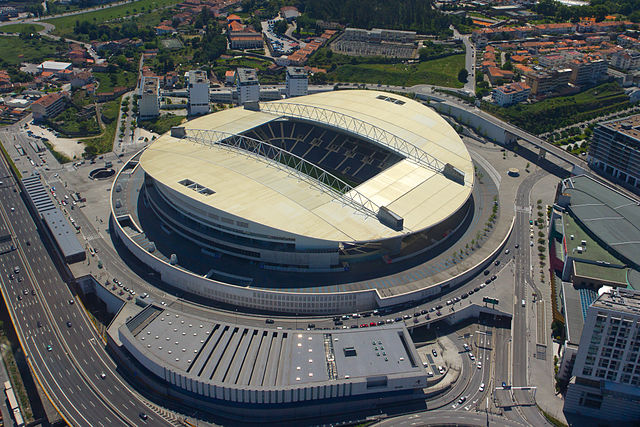 Champions League Final: City Set to Banish the Blues?
Inside the Estadio do Dragao Porto, the final dance-off fast approaches.
The assembled orchestra are pitch-perfect, their familiar play-list rapturously received.
For only the third-time in the Competition's illustrious (sixty-six-year) history, will the UEFA Champions League Final, be an all-English affair.
Two-time finalists Chelsea, stand prepared to face-off against (relative novices), Manchester City.
Whilst the protagonists boast an enviable catalogue of International playing talent; the bulk of pre-match media attention has focused on their respective conductors.
City head coach Pep Guardiola (who joined the club in 2016), is one of a select few to have excelled within the upper echelons of European competition. The amiable Spaniard tasted Champions League success as both player (1991/1992), and manager (2008/2009, 2010/2011), and whilst this feat was achieved within the employ of first-love FC. Barcelona, the 50-year-old appears similarly content at the Etihad.
Detractors however, are quick to point-out; that despite overseeing unparalleled domestic success (in both Munich and Manchester); Guardiola's subsequent European adventures have proved somewhat underwhelming.
In contrast; German counterpart Thomas Tuchel (who replaced Frank Lampard in January 2021); has successfully filled the void (after initial reticence from supporters and influencers alike).
The Former FC.Mainz, Borussia Dortmund and Paris Saint Germain supremo, is contesting his second consecutive Champions League Final, having narrowly lost-out in 2019/2020.
Confidence is high within the Stamford Bridge camp following recent back-to-back victories over City (FA Cup Semi-Final 1-0, and English Premiership 1-2); with many brave souls (bookmakers apart), believing Thomas may have Pep's measure.
Tactically; both baton-holders advocate positional fluidity (and the unfettered recovery of possession that this affords). One-touch, expansive, counter-attacking football, is their meal-of-choice.
Unoriginal as it may sound; the 2020/2021 Champions League Final possesses all the hallmarks of a footballing masterpiece.  And as fence-sitting remains inappropriate; Its Manchester City, by the odd-goal-in-five.
We hope you enjoyed the article 'Champions League Final: City Set to Banish the Blues?' What are your predictions for the Champions League Final? Let us know!
Read more about football here: