Morgan heads back to the US after short Spurs stint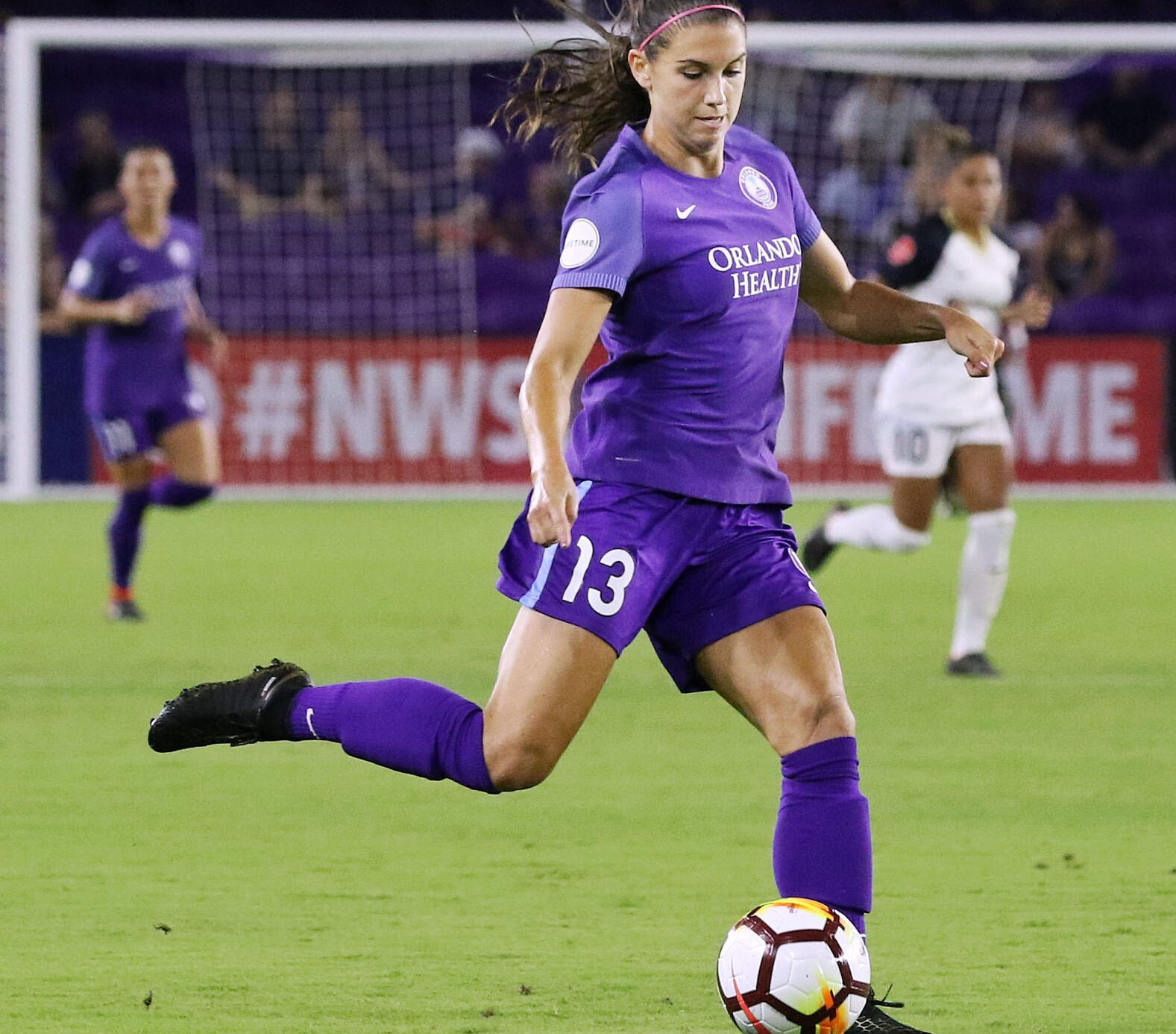 Alex Morgan announces imminent departure from Spurs in the New Year 
US superstar Alex Morgan is set to return to her old club Orlando Pride after just 5 appearances for Tottenham.
Since September, the two-time World Cup Winner has only scored 2 goals; leaving fans somewhat disappointed after the immense hype that surrounded the superstar.
The 31-year-old moved across the pond in a bid to regain her match fitness before returning to the US after giving birth to her daughter Charlie in May. Morgan signed a short-term loan contract with Spurs in September. This was reportedly in order salvage a starting position in the USWNT, for the (now postponed) Olympics this summer.
Morgan's involvement at Spurs has quite possibly benefitted them more off the pitch than on it. The move had a huge commercial impact on the WSL club as it attracted a huge amount of attention on social media from American fans, which boosted Spurs Women's Instagram follower count up to an astounding 392k followers.
This is a colossal 381k more followers than 7th placed WSL opponents Birmingham City. Morgan's move to Spurs also seemed to have led to extensive WSL coverage from US news outlet NBC sports network. Thus raising the profile of Spurs as a club and the Women's game as a whole in England.
The English side welcomed Morgan with open arms, despite her controversial "that's the tea" goal celebration against England in the 2-1 World Cup semi-final loss. The American had previously had one other short-term spell in Europe. This was with French giants Lyon, where she won 'the Treble' and managed to bag 12 goals in 15 appearances.
When asked about her period of time at Spurs, Morgan said:
"From the moment I arrived in London I realised I was part of a first-class organisation, one that helped provide me the opportunity to immerse myself back into the game I love."
Tottenham's head of Women's Football Heather Cowan commented on Morgan's departure. She exclaimed that Morgan was a "pleasure" to have at the club. She then went on to say:
"We were delighted Alex chose us as her club to help regain her fitness. The whole squad has taken a lot from working every day with someone at the top of the women's game."
Morgan's final game of Spurs vs Chelsea was postponed after an outbreak of Covid-19 amongst the blues staff and players.
Tottenham's next fixture is against Birmingham City in the New Year.
Forever grateful for the opportunity https://t.co/133MEh6ntQ

— Alex Morgan (@alexmorgan13) December 21, 2020
We hope you enjoyed the article 'Morgan heads back to the US after short Spurs stint.' What did you make of Morgan's stint with the North London club? Let us know!
Read more on football here: