In Flight with Jocky – Game On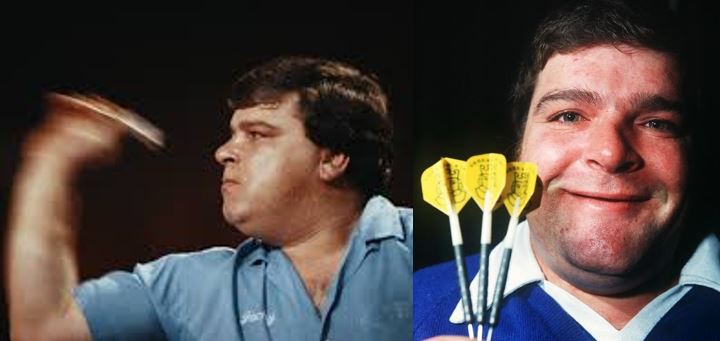 In Flight with Jocky Wilson – Darts
He approached the counter in hope rather than expectation, and was instructed to replicate the original transaction. Obligingly he transcribed; John Thomas Wilson, Lakeside, Frimley Green, £5 to win. The teller matched it with the original, and duly rewarded the punter.
His selection, (better known as Jocky) had won the World Darts Championship in 1989 by defeating arch-rival Eric Bristow in a pulsating tussle. Wilson had surprised all but his most ardent followers in his home town of Kirkcaldy, in Fife, to capture his second World Championship. Seven years earlier he had defeated odds-on favourite John Lowe, by 5 sets to 3, at the iconic Jollees Club, in Stoke-on-Trent.
As the sport's profile had risen immeasurably, the event had shifted venue to the more upmarket Lakeside Country Club, in Frimley Green, Sussex. The 'calendar' TV event was contested in the opening fortnight of January, attracting huge live audiences.
Jocky Wilson – reached at least the quarter-finals of every World Darts Championship between 1979 & 1991. (Pic: Rex) pic.twitter.com/vvWTTdRa5G

— PictureThis Scotland (@74frankfurt) November 17, 2019
Wilson was one of life's archetypal underdogs, born on 22 March 1950, he spent his formative years in an orphanage. After meeting his Argentinian sweetheart Malvina, they married in 1969 and raised three children of their own. His wife provided much-needed stability during tough times, as the former Miner battled mental and physical addictions throughout his prolific career.
On the eve of the 1989 Championship Eric Bristow, the World number one and multiple champion, boasted that he would dispose of the opposition "like a hot knife through butter". Wilson would utilise this comment as motivation whilst he overcame tough preliminaries to advance to the final. The final itself was played over the best of 11 Sets with prize money of £20,000, to the Winner. Jocky raced into an early 5-0 lead, and looked set to whitewash his arch rival. However, Bristow remained calm and clawed his way back by taking the next four sets. Wilson appeared increasingly agitated under the TV lights but managed somehow to hold his nerve in the tenth set to clinch the title. This was undoubtedly his greatest achievement in a roller coaster career.
Sadly in 1995 after battling health and alcohol issues all his adult life, the immensely humble and endearing Wilson, quit the Sport and retreated from life in his hometown. Scotland's first World Darts Champion, enriched the sport and contributed immensely to its restructuring into the lucrative contemporary model.
🎥 FLASHBACK: Relive the classic 1989 World Championship final between Eric Bristow and Jocky Wilson 🏆 pic.twitter.com/2UOOYHJzXk

— Live Darts (@livedarts) April 5, 2019
We hope you enjoyed this article 'In Flight with Jocky – Game On'. Where do you rank Jocky Wilson among Darts' all time greats? Let us know!
Check out our other articles here: