Is Philippe Coutinho Coming Back to Liverpool?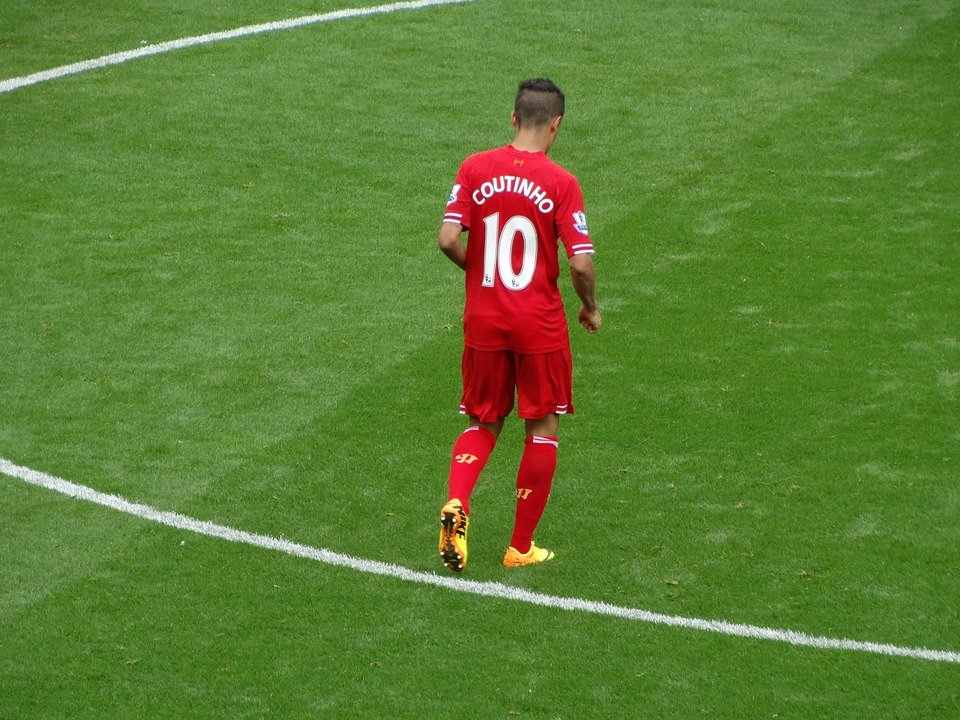 Coutinho's Magic Back On Merseyside
Is Philippe Coutinho Coming Back to Liverpool?
Rumours around the prospect of an Anfield return for the the man nicknamed "Pequeno Magico" (Little Magician) will not go away. Philippe Coutinho himself and his agent are said to be keen in engineering the move. Perhaps willing to take a pay cut in order to return to the place that made his name.
From Hero to Villain
Since leaving Liverpool in 2018 Philippe Coutinho has struggled to recapture anything like his magical best. His 142 million pound switch from Merseyside to Barcelona was marred by controversy. After Liverpool rejected an initial bid from the Catalan giants, Coutinho was upset having not been allowed to leave and handed in a transfer request. In the final few weeks of his Liverpool career, Coutinho seemed to be looking to force a move away, having downed tools, seemingly feigning a back injury in order to avoid playing. Liverpool bowed to the inevitable and he got his wish early in January 2018.
A shame it had to end that way given what had gone before, during his time with Liverpool the Brazilian had been outstanding for the reds. Having signed for the club in 2013, following a recommendation from former Liverpool boss Rafa Benitez. Philippe Coutinho wowed the Anfield faithful with his performances, his dazzling feet that could find a yard in a phone box, an eye for the killer ball, alongside an innate ability to cut in from the left and finish in the far corner; seemingly at will.
During Coutinho's time with Liverpool, the club went to the brink of glory with Brendan Rodgers as manager, a capitulation on the run in left Liverpool two points off the summit. Despite coming close on numerous occasions he never lifted a trophy during his spell with Liverpool, something that may of played a part in his decision to leave.
A transfer marred with controversy
It's every South American footballer's dream to earn a move to one of the Spanish giants, so in many ways he can't be blamed for wishing to move when Barcelona made their interest known. The circumstances that surrounded the transfer however were not praise worthy, for many associated with Liverpool they still may be deemed unforgivable.
There can be little doubt Coutinho forced the hand of Liverpool, leaving the club with little choice but to let him leave. Albeit the club making a substantial profit, on the measly 8 million in football transfer terms, they paid to Inter Milan.
LFC Chairman Tom Werner has spoken about the deal since "we tried to convince him to say, that we were heading in the right direction. He could experience the Champions League nights he craved with us". Despite all this his words were in vein, Coutinho moved on and lost a lot of credibility with Liverpool in doing so. So can he rebuild that relationship?
The caveat to the desire to bring him back is obvious, it doesn't stop at ill-feeling about the apparent disregard he held for the club in forcing a move. Since his departure Liverpool have improved, something nobody could have predicted. Since his exit Liverpool have won their sixth Champions League trophy and are on the verge of Premier League glory. The style of play has changed dramatically since his departure, for all his ability perhaps the work-rate Jurgen Klopp demands may not be suited to Coutinho, who many view as a luxury player.
Despite the reds clear improvement in fortunes and performances, when he hung up Liverpool's number 10 shirt, he was certainly one of the best players in the squad, if not in the league and Europe beyond. That quality doesn't vanish on a 4 hour flight from John Lennon Airport to Barcelona.
He is, when in form, full of star quality. Despite Liverpool's dominance over the past 18 months, every team needs that player capable of turning a game on it's head in a heartbeat. A trait that at his best is second nature to the little Brazilian magician.
Klopp understandably never wanted the attacking midfielder to leave, telling him "stay here and they will build a statue in your honour, go and you will be just another player". Turns out this may have been sound advice. Despite a promising start to his Barcelona career, Coutinho has found himself way down the pecking order at the Nou Camp. He spent the 2019/20 campaign on loan at Bayern Munich where he has failed to impress enough for the German champions elect, to make the deal permanent. In 22 appearances he has scored eight goals including a hat-trick during his time in Munich, a glimpse of what he is capable of still.
Anfield or elsewhere?
The aforementioned finances in the move taking Coutinho to Spain, may play in the red's favour should they look to bring him back. Barcelona reportedly still owe some of the money from the original deal, money that could easily be considered in a cut price buy back deal.
He would have no issues fitting back into the dressing room. Since his exit, Klopp has added further Brazilians to increase the samba feel to the squad with the acquisition of Fabinho and Alisson Becker. They have joined the ranks with Roberto Firmino at the club; Firmino and Coutinho are known to be good friends.
Every Liverpool fan has faith and trust in Klopp, the likeable German can do no wrong. If he decided it was time to bring Coutinho back, bury the hatchet and say all is forgiven, so beit. It would be hard to imagine many loyal red's not agreeing. Despite leaving under a cloud of questionable circumstances, time is a great healer and it would be hoped should he return, he could recapture his sparkling form that earned him his move. You can almost see the 'Welcome back Philippe all is forgiven' banner.
Whether the move is a viable option or not remains to be seen. It would definitely seem he has unfinished business at Liverpool and a desire to return. His career has been on a downward slide since he left, but at 28 years old there's still time. Coutinho will surely be desperate to get his career back on track after two mediocre seasons in what should be the prime of his career.
At his best Philippe Coutinho would improve almost every club in world football. A deal with favourable terms is seemingly possible given the finances involved. Barcelona still owe money on the original transfer, they are reportedly willing to compromise in order to offload the Brazilian. Liverpool could potentially re-sign the once fans favourite for south of 50 million. Current LFC owners Fenway Sports Group (FSG) and transfer guru Michael Edwards are renowned for purchasing bargains. A player of this quality available for a fraction of the price might be hard to ignore.
It is clear as he heads back to Spain he is surplus to requirements, it will be intriguing to see where he ends up. Liverpool or otherwise.
Philippe Coutinho has made a personal plea to Jurgen Klopp in a bid to engineer his return to Anfield, according to @RealKevinPalmer

His agent has confirmed he wants to return to Liverpool, even if it means taking a pay cut to seal his return.

Would you take him back? 🤔 pic.twitter.com/JhWcaEgxHy

— Anfield Watch (@AnfieldWatch) June 14, 2020
We hope you enjoyed the article 'Is Philippe Coutinho Coming Back to Liverpool?' Do you think Coutinho will be back at Anfield come the start of next season? Let us know!
Read more on football here: