Social Media Marketing Internship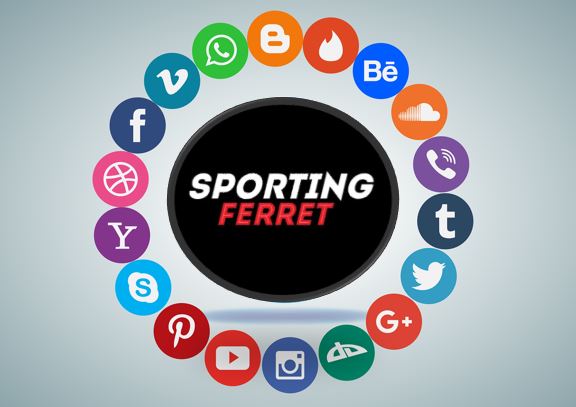 Do you possess a deep rooted passion for sports? Are a social media marketing whizz-kid? Are you looking to break into the social media marketing industry?
This could be the opportunity for you!
We at the Sporting Ferret want to provide you with the opportunity to make your mark in the social media world. We provide a perfect entry-level position for sports enthusiasts who want to break into the industry.
The Sporting Ferret is a sports media company based in Cardiff. We cover all mediums of sport, offering viewers a varied mixture of fresh exciting content on a daily basis. We are looking for that special someone to join our closely-knit team and be part of our exciting venture, where the opportunities are boundless.
You will be given the opportunity to run a social media campaign which aims to build following, interaction and buzz around our growing sports website; through our various social media platforms. You will be given complete autonomy when running our social media platform; ideas for campaigns and ways to increase traffic will be encouraged.
Posting/reposting content daily will be a requisite on our social media channels, ensuring the content is fresh and engaging as possible. Promoting and creating competitions to build followers/engagement will also be encouraged.
You will work closely with the managerial team, brainstorming creative solutions to grow our social media influence as well as offering alternative solutions to help stand out from the mass market. We will offer you guidance and support along the way, helping you to grow alongside the company itself.
Most importantly we are hoping to find an ambitious/confident candidate who is willing to give as much as they can to the company. If we continue to see positive progress throughout, we will offer you the opportunity to become a permanent member of the team, which will in-turn become a paid position.
We hope to find that special someone who will soon become part of the Sporting Ferret family!
Duties/Responsibilities: 
Develop and implement a social media strategy/campaign.
Drive an increase in followers/interactions/user engagement.
Develop and determine social media KPI's.
Manage, create and oversee general social media content.
Build relationships with professionals/influencers in the pursuit of creating key networks within the industry.
Researching exciting/engaging sports related content ideas.
Competitors research/analysis.
Managing content calendar.
What we offer: 
Flexible working hours
Ability to work remotely
Professional reference and accreditation
Possibility for paid work in future
Opportunity to build on experience and gain confidence within the industry
A stepping stone for your future career as a social media marketer
Full autonomy to run social media platforms/campaigns
Experience with a fast growing sports media business
Involvement with our reward initiative scheme
Work directly within a tightly knit team
What we ask:
Current marketing student or recent graduate
Posses in-depth knowledge of social media platforms
Technology savvy
Confident in their abilities as a marketer
Effective problem solver
Grammatically competent
If this position is something you would be interested in, please fill out the below form.
Apply by 1st July 2020