Club Use Twitter Poll To Decide Fate Of Goalkeeper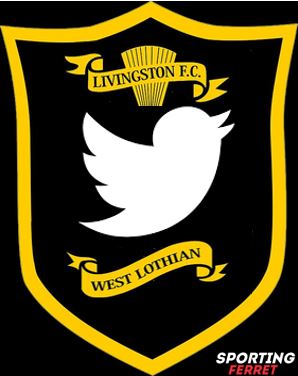 Livingston FC Use Twitter Poll To Decide Fate Of Goalkeeper
Polls are normal…
If you log onto Twitter at around 16:30 on a Saturday afternoon your timeline is likely to be inundated with poll after poll of clubs asking supporters who their Man of the Match is. Today though, Scottish Premiership club Livingston FC have taken that to new heights by offering supporters the chance to have the final say on whether one of their players gets offered a new contract.
Gary Maley, the 37-year-old goalkeeper, is the player whose future lays in the hands of supporters and Twitter users alike. After signing for the club in 2016 whilst they were in the third-tier of Scottish football, Maley is currently the only part-time player on Livingston's payroll.
This Poll Isn't Normal…
The somewhat Black Mirror-like tweet states, "quite possibly a football first but we're giving you the chance to divide on the future of goalkeeper @Maley1Gary. With his contract expiring next month, we're leaving it in the hands of the fans as to whether or not we offer "Stretch" an extension." The two options supporters can vote are "Yes – Offer a contract" or "No – Get him out."
Gaffer's Thoughts..
The fact that Livingston supporters have only seen him make just four appearances for the Lions and being third choice goalkeeper may seem as if he isn't necessarily needed at the club, but Livingston manager Gary Holt suggests his contribution is a lot more than many may think.
"Big Stretch has been great for us with helping the boys out with different movements and where to finish and stuff like that during training.
"I have to give the big man some plaudits. He does get a lot of stick but there's nothing happier sometimes than when you see people sitting in the stand smiling who have played their part.
"He certainly takes a fair bit from everyone but it's also pleasing to see that something you work on comes off and he plays a big role in that."
Can I vote?
The poll ends on Tuesday the 26th of May at 6pm and has well over 37,000 votes at the time of writing. It appears, fortunately for Maley, that Twitter users are in the mood for being nice to him with just under 60% in favour of the keeper staying at the club. You can vote in the poll here. 
Read more here on football news:
Grassroots Football: When will we return?
Who is the Fastest Football Player in the World?
The Top 10 Highest Wage Bills In World Football