How Will England's Top Three Look in Test Cricket This Summer?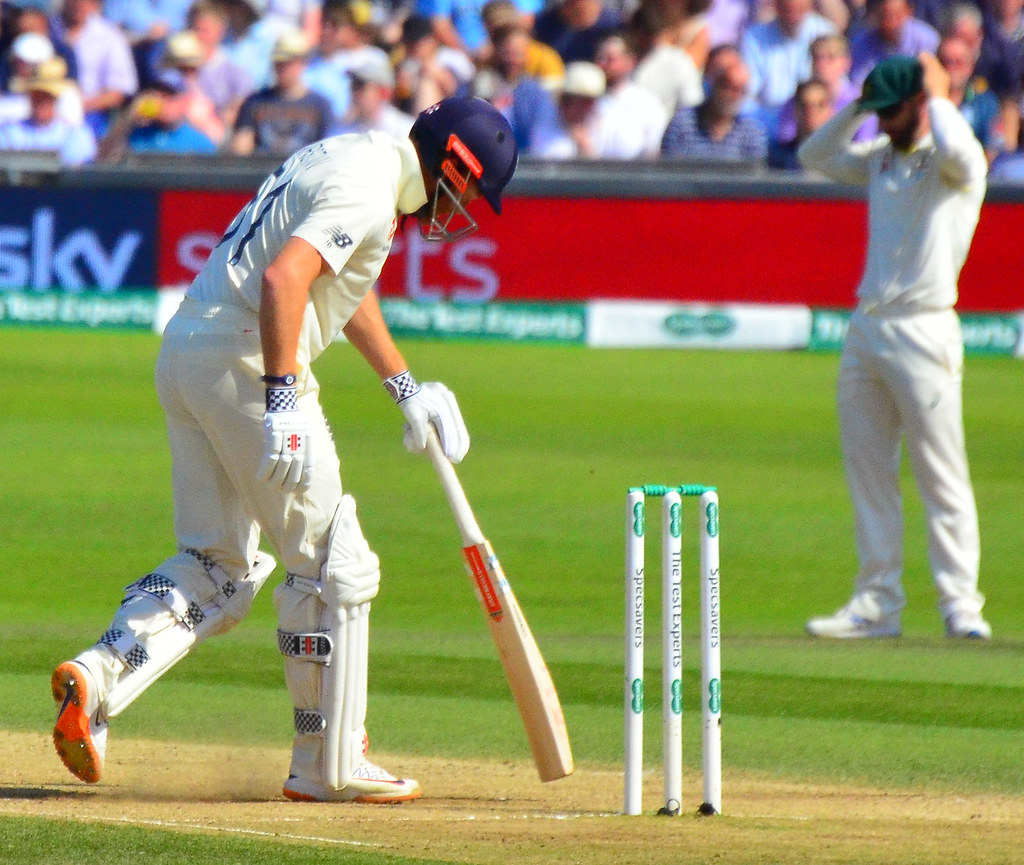 How Will England's Top Three Look in Test Cricket This Summer?
Earlier this week, West Indies landed in the UK ahead of their three-match test series with England this summer. That's right, after over 100 days without cricket, the sport is set to return next month behind closed doors.
England's last test series was a promising one, with the team overcoming South Africa 3-1 at the turn of the year. Joe Root's men will be hoping to build on that victory as the next Ashes tour is now less than 18 months away.
Perhaps England's biggest conundrum is deciding who will play in the top three moving forwards. Having failed to adequately replace Andrew Strauss and Jonathan Trott for much of the last decade, there are now a number of suitable candidates putting their names forward for a place at the top of the batting order. Rory Burns, Dominic Sibley, Zak Crawley and Joe Denly have all played handy innings in recent times, but none have made themselves irreplaceable. Only three of the four are likely to be in the side at the Ageas Bowl in July. But which three? Here we take a look at each player's credentials and try to determine who will get the nod next month.
Thank you!🙏🏾 WI can't wait to get started!🙌🏾 https://t.co/ViE9AQ0cVX

— Windies Cricket (@windiescricket) June 9, 2020
Rory Burns
Burns came into the side in late 2018, replacing England's highest ever run-scorer Alastair Cook. Far from an easy task, but Burns has settled into his role nicely. Playing with an unorthodox stance, the left-hander has not always been the most pleasing on the eye, but has shown admirable grit and a willingness to improve since coming into the test side.
His first major challenge came last summer when Australia arrived for the 2019 Ashes. Burns had looked horribly out of touch in England's final game before the Ashes against Ireland. There were concerns that Burns would be vulnerable when facing Australia's fearsome pace attack, yet the 29-year-old responded well, hitting his maiden Test century in the opening match at Edgbaston.
Yet just as Burns was starting to establish himself in the side after picking up another ton later in the year in New Zealand, disaster struck. Burns picked up a serious ankle injury in a game of football during training and missed three of the four matches in South Africa as a result.
However, he is now back and raring to go. Having played some valuable innings against some of the best bowlers in the world in his short career so far, he should go back into the team straight away.
Verdict: Plays
Dominic Sibley
Like Burns, Sibley has his own unusual technique, but makes it work for him. The Warwickshire opener has only played six tests so far for England, and has registered just one score above 50. He made that one count though, finishing unbeaten on 133.
When he came into the side last winter, Sibley did appear a little limited. Whilst strong off his pads, tucking anything straight into the leg-side, he did struggle to drive through the off-side with any great authority. Sibley had to develop quickly, and he did.
As the series progressed in South Africa, Sibley grew in confidence, showing his ability to play all around the ground to make life more difficult for the bowlers. His final five scores prior to cricket being halted were all above 30, as he consistently got the team off to a solid start. His next aim must be to kick on and turn those tidy starts into big scores. There is certainly something to work with. Expect Sibley to get the chance to prove himself again this summer.
Verdict: Plays
Zak Crawley
Crawley is the youngest and newest member of the batting line-up. Having made his debut in November 2019 in the middle-order, he was promoted to open for England when Burns suffered his ankle injury. He looked at home immediately.
Standing at 6 ft 5 in, Crawley is an imposing figure at the crease, and makes the most of his advantages. His most notable shot throughout the South Africa series was his cover drive. Occasionally loose with the stroke, Crawley is clearly a confident young man, and plays with great fluency when at his best.
The youngster also learned quickly on the job, admitting to having his issues when facing Vernon Philander early on in the series before adapting his game to have more success against the veteran seamer. He struck his maiden half-century in an England shirt in his fourth Test – surely the first of many.
Crawley's only issue is that like Sibley, he has not been able to push on to start contributing match-winning scores. Are his pretty knocks so far enough to keep Burns out of the team? Probably not. Crawley's short-term future may see him battling with Denly for the no. 3 spot, but once again the feeling is that he has not quite done enough to displace Denly yet. At just 22, his time will come.
Verdict: Does not play
Joe Denly
This summer might be the last chance for Denly to show that he can cement his place in the top three. 14 matches into his Test career, he is yet to hit an international ton in the longest format of the game.
Denly has been somewhat of a late bloomer. Restricted to county cricket throughout his 20s, he was finally called into the England side at the start of 2019 at the age of 32. It was a slightly surprising move from the selectors, with some wondering if they should be looking at the bigger picture and bringing through a younger batsman instead.
Yet Denly has shown glimpses of his obvious talent. When on form, he is one of England's more elegant players. The problem is that just when he looks set to make a major knock, he gives his wicket away. Another aesthetically pleasing player, James Vince, had the same issue and was eventually dropped from the side. If Denly does not learn from his mistakes then he will suffer a similar fate.
By the time of the next Ashes, Denly will be 35. Teammates James Anderson and Stuart Broad will be older, but they have produced match-winning performances consistently for England over the years. Denly has not. If he fails this summer against West Indies and Pakistan, Crawley will be waiting in the wings to take his place.
Verdict: Plays
Relive England hitting the world record ODI Score below
We hope you enjoyed the article 'How Will England's Top Three Look in Test Cricket This Summer?' Who do you think will be given the nod to play in the test series against West Indies? Let us know!
Read more on cricket here: