York City's #Promote2 Campaign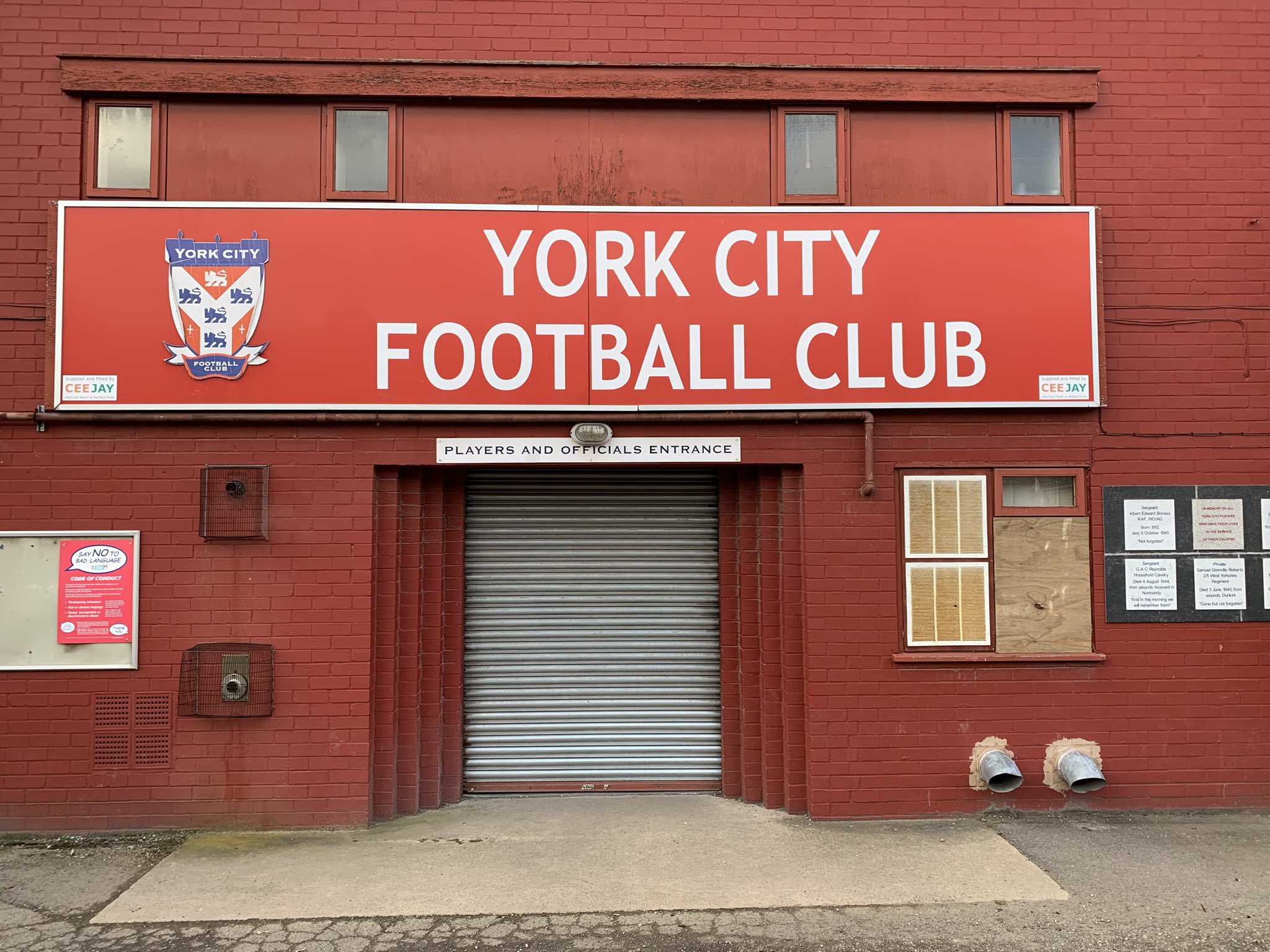 York City hoping for a turn of the tide, with their sights set on the National League next season
York City were trending on Twitter as they made a push to clinch promotion to the National League through their #Promote2 campaign. The campaign has surfaced since the ruling that, under the proposed points-per-game system (PPG) that would see an premature end to the season. This ruling sees only one club being promoted to the National League.
The Yorkshire club would miss out on promotion and King's Lynn Town would become the only promoted team. This is since the play-offs will not take place as the sixth tier is not deemed as 'elite'.
The Minstermen sit two-points above King's Lynn – but the Lynnets had a game in hand before the season ended abruptly.
We are fighting for the fundamentals of National League football to be upheld and promotion to be recognised.

Please share and support.#YCFC 🔴🔵 pic.twitter.com/vrxFxIb6ec

— York City FC (@YorkCityFC) June 12, 2020
The #Promote2 campaign has forced the National League hierarchy to assess the proposal via a zoom meeting. The club have received a brother in arms, in the form of National League South side, Havant and Waterlooville, in an attempt to get two clubs promoted from each league. The Hampshire based side find themselves in an identical situation as they sit in second place of the Southern equivalent league.
The league has not released an official statement currently, yet the hashtag has had some success. It received the attention of Havant Constituency MP, Alan Mak, who has written to the National League chairman. He stated that the National League should allow two teams to be promoted and asked why the players are not classed as 'elite' athletes. Gillingham manager, Steve Evans, and Walsall boss, Darrell Clarke, have backed the campaign through LinkedIn.
Boston United's chairman, David Newton, has also backed the campaign to protect the 'integrity' of the leagues. York City boss, Steve Watson, was keen to express that the club's decision had other clubs in mind when he spoke to the Yorkshire Post.
"The biggest thing for me is the change in direction in terms of how many go up and how many go down…Throughout it all, they (National League) have aligned themselves to the EFL who have stuck to their original plan of relegations and promotions…But the way things were proposed, it was almost going to be that we were going to get punished for being successful and teams were going to get rewarded for having a poor season."
York City Havant & Waterlooville
🤝
#Promote2 pic.twitter.com/tzZu9zAZvp

— York City FC (@YorkCityFC) June 13, 2020
We hope you enjoyed the article 'York City's #Promote2 Campaign.' Do you think York and Havant & Waterlooville should be given promotion? Let us know!
Read more on football here: