England Test Cricket: This Summer's Winners and Losers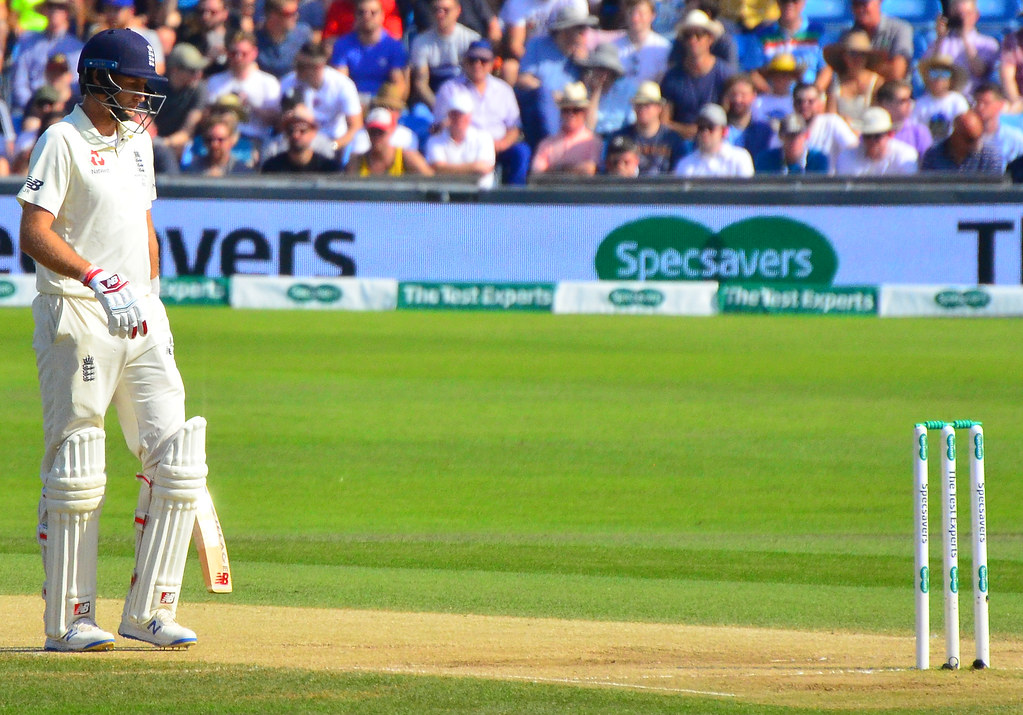 England Test Cricket: Who are the winners and losers from this summer's play?

England played two three-match Test series against the West Indies and Pakistan this summer, emerging victorious in both and losing just one Test in the process.
After starting July with a  four wicket defeat to the Windies in Southampton, Joe Root captained England to victory in the remaining matches at Old Trafford to claim the Wisden Trophy.
England kept up their 100% record in Manchester in the first Test against Pakistan, winning by three wickets, before drawing two rain affected matches at the Ageas Bowl to win the series one-nil.
Although England enjoyed a winning return to red ball cricket, the series were not problem free. Root has assembled a team of fighters and with ball in hand, England looked typically comfortable. However, the batting line-up remains fragile and the top order dilemma is yet to be solved.
With this in mind, here's a breakdown of the winners and losers from England's Test summer.
England Test Cricket: This Summer's Winners
Zak Crawley 
What a rollercoaster summer this young man has had. Dropped after the second Windies Test, Crawley was recalled for the second Test against Pakistan and has certainly repaid the selectors. After scoring 53 at Old Trafford, the Kent batter posted a mammoth 267 in Southampton as England declared on 538-8.
Showcasing both the hard graft and patience of Alastair Cook and the swashbuckling reverse sweeps normally seen in the white ball arena, Crawley oozed control in the third Test. He appears to be one of the most exciting prospects in English cricket. Crawley could be the long awaited heir to Jonathan Trott's throne and England's number three for years to come. However, let's rein in the expectation for now and just revel in his magnificence.
Chris Woakes
The times are a changin' for England's underappreciated bowler. So often in the shadow of Messrs Anderson, Broad and Archer with the ball and Stokes with the bat, he was finally gifted some time in the limelight this summer.
After taking a five-fer in the final Windies Test, he struck a match winning 84no against Pakistan at Old Trafford to deservedly steal the headlines. After so many years of being swapped in and out of the Test side, Woakes' performances this summer may have finally made him undroppable.
But, speaking of Stokes…
Ben Stokes
Ben Stokes is a cricketer in danger of making the extraordinary ordinary. In the World Cup final last summer, Stokes won the hearts of a nation. Scoring a match-winning 135no at Headingley in the Ashes a month later, he made himself a legend. In the second Test against the West Indies this summer, he cemented his status as the best all-rounder in the world, scoring 254 runs (176 and 78no) and taking 3-59 with the ball. Despite missing two of the Pakistan Tests for personal reasons, Stokes ended the summer with figures of 11-158, 372 runs at an average of 62, and a match as England captain under his belt. Just brilliant.
Jos Buttler
In the third Test against Pakistan, Jos Buttler blossomed into the Test cricketer he has often threatened to be. The wicketkeeper played a mature and patient innings over the weekend as the anchor behind Crawley's double ton whilst beavering away to his own career high score (152). It was the perfect end to a positive summer which has seen the 29-year old re-affirm his position in the Test side.
True, his form with the gloves remains iffy (aside from one diving catch which left Stuart Broad agog). But with the bat, he has been a most valuable contributor. Barged out of the headlines by his partner's achievements, Buttler assisted Pope's 91 (Windies, 3rd Test), Woakes' 84 (Pakistan, 2nd Test) and of course, Crawley's 267 (Pakistan, 3rd Test). He may struggle to hold onto the gloves in future series, but at the moment he is unequivocally England's best supporting batter.
Stuart Broad
Publicly annoyed at being dropped for the first Test of the summer, Broad needed a string of good performances on recall to back up the chat. He delivered, and then some. With the ball he was in the form of his life, taking a squad leading 29 wickets at 13.28 and surpassing 500 Test wickets in the third match of the Windies series.
However, this milestone wicket wasn't his standout moment of the summer, or even that Test. In the first innings, with England 280-8, Broad thwacked a game-changing 62 from 45 balls –  his highest Test score for seven years and England's third fastest half century in history. Broad had a point to prove this summer and the message has been received loud and clear: there's life in the old dog yet.
Jimmy Anderson
600 Test Wickets and counting. At 38 years old, the Burnley native shows no signs of slowing down and was as formidable as ever in partnership with Broad. The numbers speak for themselves. Classic Jimmy.
England Test Cricket: This Summer's Losers
Joe Denly
It would appear the 34-year old's brief Test career has run its course. After registering just one half century in seven innings in South Africa over New Year, Denly needed to make a statement this summer. Unfortunately, the statement made was "surplus to requirements." The Kent batter posted knocks of 18 and 29 in the first Test, was dropped for the second and ultimately moved into the ODI bio-bubble. He never looked comfortable in the top order and given his advancing years and Crawley's emergence as a genuine number three, it's hard to see a way back into the England Test side.
Sam Curran
Simply put, Curran failed to take his chances this summer. Limited to just two starts due to England's wealth of bowling talent, the 22-year old's performances were respectable, but not noteworthy. Against the West Indies, he recorded figures of 3-100 and added a useful 17 with the bat at number nine. He didn't bat in the second Test against Pakistan but took 1-44 from 18 overs before rain stopped play at Old Trafford. Yet to nail down a regular position in the team but time is on his side.
Ollie Pope
Like Curran, Pope is a young player who will be disappointed in himself for not making a bigger noise this summer. Although he scored two half centuries at Old Trafford (91 and 62), the Surrey man failed to pass 12 in his other seven innings and finishes the summer with an average of 26.9. He'll be looking for a big score to quieten any doubters in his next Test, but it could be a while before he pads up again after leaving the field on Monday with an injured shoulder.
Ben Foakes
Foakes is perhaps the unluckiest man in Test cricket. After smashing 107 on his debut in Sri Lanka in 2018, the 27-year old has featured in just four red ball matches. With Jonny Bairstow out of favour and Buttler's position under scrutiny at the start of the summer, Foakes would have been hoping for an opportunity to steal the gloves. Unfortunately, the chance never came. He returned to Surrey ahead of the third Test against Pakistan, having already missed much of the Bob Willis Trophy. A frustrating summer.
Mark Wood
Another England quick who has, rather unfortunately, struggled to establish himself as a regular starter. Wood was afforded just one match this summer – the first Test against the West Indies – and performed poorly. With the ball he took an expensive 2-110; with the bat he scored seven runs across two innings.
True, he was probably rusty after lockdown and has been nursing a bruised foot all summer, but the competition for a spot in England's bowling line-up is stiff and you have to take your chances. Next time an opportunity arises, he needs to grasp it with both hands and not let go without a fight.
We hope you enjoyed the article 'England Test Cricket: This Summer's Winners and Losers'. What was your verdict on England's performances? Let us know!
Read more on cricket here: