VAR – successful or worse this season?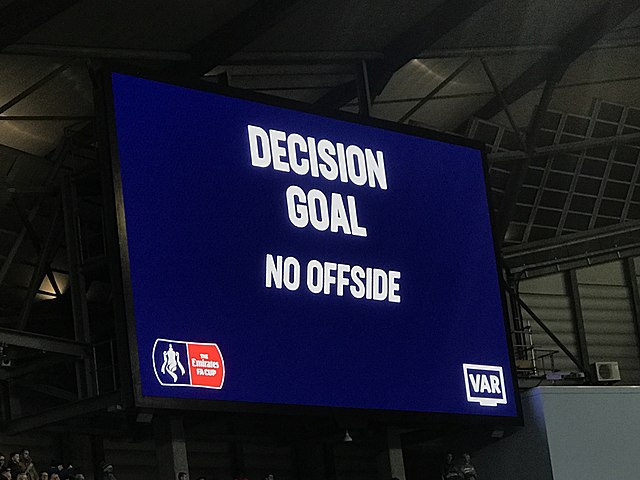 With the new changes introduced pre-season has VAR been successful or worse this season so far?
What does VAR stand for?
VAR is an abbreviation for Video Assistant Referee. The aim of VAR is to review decisions made by the head referee of the match through the use of video footage and a headset for communication. It was created in order to stop wrong decisions being made in football games by referees, also to stop anybody having an influence over match results.
VAR was first written into the beautiful game in 2018 by IFAB. However, it's only been used in the Premier League since 2019. The system was introduced in the Premier League to review "clear and obvious errors" in four game-changing incidents: goals, penalties, straight red cards and mistaken identity.
With it being introduced in 2019, VAR has now entered its third season of use in the Premier League. But, in its first two seasons the system received mass amounts of criticism. This is why for the current 2021/22 season new changes have been introduced.
▪️ What is the benefit of 'thicker lines'?
▪️ Will the Premier League's VAR use be as good as Euro 2020?
▪️ And what is considered handball?

With the new season around the corner, we look at the major rule changes to look out for heading into 2021/22 👇

— Sky Sports News (@SkySportsNews) July 22, 2021
VAR Rule changes
There have been a few rule changes for VAR and the officials in charge of it during games for this season.
Firstly, many times last season players had goals disallowed for their big toe being offside or even their armpit. This is why this season the offside lines used by the VAR officials are slightly thicker. These changes were made to give attackers the benefit of the doubt.
The offside rule was changed after the clubs gave feedback at the end of last season and of course to remove the idea of a players toe being offside.
VAR, thicker lines, armpits and handballs – catch up with the major rule changes to look out for heading into the 2021/22 season ⚽👀

— Sky Sports Premier League (@SkySportsPL) July 26, 2021
Another rule change is to do with handball. Any accidental handball in the build up to a goal is no longer an offence however the rule is still in place if the handball creates a direct goal.
The armpit rule for offside decisions has changed as well again to give benefit of the doubt to the attacker. The bottom of the players armpit is now where it will be measured from for offside.
A big rule change for this season is the fact the fans at home will no longer be able to see the lines being drawn or any decisions being made by VAR for that matter. In previous seasons fans watching at home were able to see the lines being drawn etc… on their TV screens, which fans at stadiums didn't like as they had no idea what was going on. But now no one can see them as all decisions are to be made off screen.
Finally, referees are set to be encouraged to look at the pitch side monitor more so than in previous seasons, as if VAR are unsure for definite the referee may go and see for themselves what has happened and make their own decision.
🗣️ "Up to 20 goals would have been given last season had we had this in place"

Premier League chief executive Richard Masters believes more goals will be given thanks to rule changes and VAR this season pic.twitter.com/k8cmjRCE7p

— Sky Sports News (@SkySportsNews) August 11, 2021
2020/21 Season VAR facts and figures
During last season a total of 128 goals/incidents were affected by the video referee.
Here are the in-depth stats, from the 128 goals/incidents:
Total overturns: 123
Rejected overturns: 5
Leading to goals: 34
Leading to disallowed goals: 42
Penalties awarded: 29 (6 missed)
Pens for handball: 12
Penalties overturned: 22
Penalties retakes (GK encroach): 3
Goals ruled out for offside: 32
G awarded after incorrect offside: 7
Goals ruled out for handball: 6 (1 in build-up)
G allowed after wrong handball: 0
Goals ruled out for a foul: 3
Red cards: 17
Overturned red cards: 2
Mistaken identity: 1
DOGSO cancelled: 1
Various teams benefited more than others last season too. In fact Burnley benefited most from VAR last season with 5 decisions going their way in terms of being overturned. Fulham and Everton are in close second and third.
Liverpool in fact were the team who least benefited from VAR last season, they had a total of 6 decisions go against them when VAR was used. Remarkably, they did still finish third in the table therefore qualifying for the Champions League.
FUN FACT: If VAR didn't exist Arsenal would have finished 4th last season. 
How many VAR overturns PL clubs have had in favour of them since it was introduced in 2019/20:

1. Man Utd – 19
1. Brighton – 19
3. Leicester – 17
4. Southampton – 16
5. Spurs – 15
6. Crystal Palace – 14
7. Man City – 13
7. Chelsea – 13
7. West Ham – 13
7. Burnley – 13

— Amazon Prime Video Sport (@primevideosport) September 6, 2021
How has VAR been so far this season?
During the current Premier League season (2021/22) VAR has improved massively due to the rule changes.
The system runs a lot smoother and quicker than before as decisions are taking less time to be made.
The game is more fast flowing like before VAR ever existed due to decisions being made quicker.
Referees seem to be using the pitch side monitors a lot more frequently.
The rule changes have had a positive impact as a lot less goals are being ruled out for silly offside decisions.
Nevertheless, it still receives mass amounts of criticism still for various reasons.
Criticisms of VAR
Many fans still argue that the system benefits 'certain' teams more than others. They also argue in the stadiums on match days they get left in the dark a lot as sometimes they have no idea what is being checked.
However, is it VAR that is the problem? Or in fact is it the officials in charge of VAR on the day of the match who are the problem?
Think about it like this, fans have criticised the Premier League referees and officials season upon season, and yet these are the people in charge of VAR for these Premier League games. Does the Premier League need new officials and referees instead of making so many changes to VAR?
A very recent example of whether it's VAR or the officials/referee is the Wolves vs Manchester United game on August 29th. Ruben Neves and Paul Pogba went in for a 50/50 tackle. Neves won the ball for Wolves and was fouled by Pogba, now Mike Dean was the referee he was right on top of the incident that game. He allowed play to continue and subsequently Manchester United scored. VAR officials didn't get involved and look at the foul.
This decision caused outrage in the Sky Sports studio after the game as Graeme Souness and Roy Keane both said it was a foul by Pogba.
Now this isn't VAR's fault this is Mike Dean's fault which again begs the question is VAR the problem or is it the match officials?
Neves suggested the officials were influenced by United's previous game against Southamptonhttps://t.co/CsbpPrj0sy

— FootballJOE (@FootballJOE) August 30, 2021
How can VAR improve further this season and beyond?
VAR still has so many ways it can improve further for this season and beyond.
Whether it be the officials/system it needs to be more consistent and fair to all teams. Don't favour one team, if it's a clear and obvious error made by a referee then make sure the decision is overturned.
Leading onto number 2 if the VAR officials are unsure on what to decide, tell the referee on the pitch to go and look at the monitor and make his own mind up.
Find a way so it pleases everyone. Instead of stopping all decisions being shown off screen, show them on TV and in stadiums so fans aren't left in the dark over what is going on.
Chelsea manager Emma Hayes has said #WSL players are being treated like "second-class citizens" due to the absence of the Video Assistant Referee (VAR) and goal-line technology.https://t.co/bdUFyCUdM9

— Sportstar (@sportstarweb) September 6, 2021
Conclusion
Overall, it's fairly easy to establish that VAR will always be criticised by fans in some way. As not everyone will agree with a decision made by VAR.
But it's important to remember that, it's still a relatively new system in the league and there will always be ways to improve it further each season; eventually it will be a brilliant piece of equipment that hopefully majority of fans will all appreciate.
However, football is a fast flowing game and that has to continue to be kept in mind when making these changes to VAR in the future so the game isn't ruined completely.
I also leave you with the same question as mentioned previously. Is VAR the real problem? Or is it the match officials and referees in the league who are the problem?
We hope you enjoyed this article 'VAR – Successful or worse this season?' What do you think the main problem with VAR is? Will it ever be completely successful? Let us know!
Read more on football here: