Get the Most of Your Sporting and Leisure Time on the Water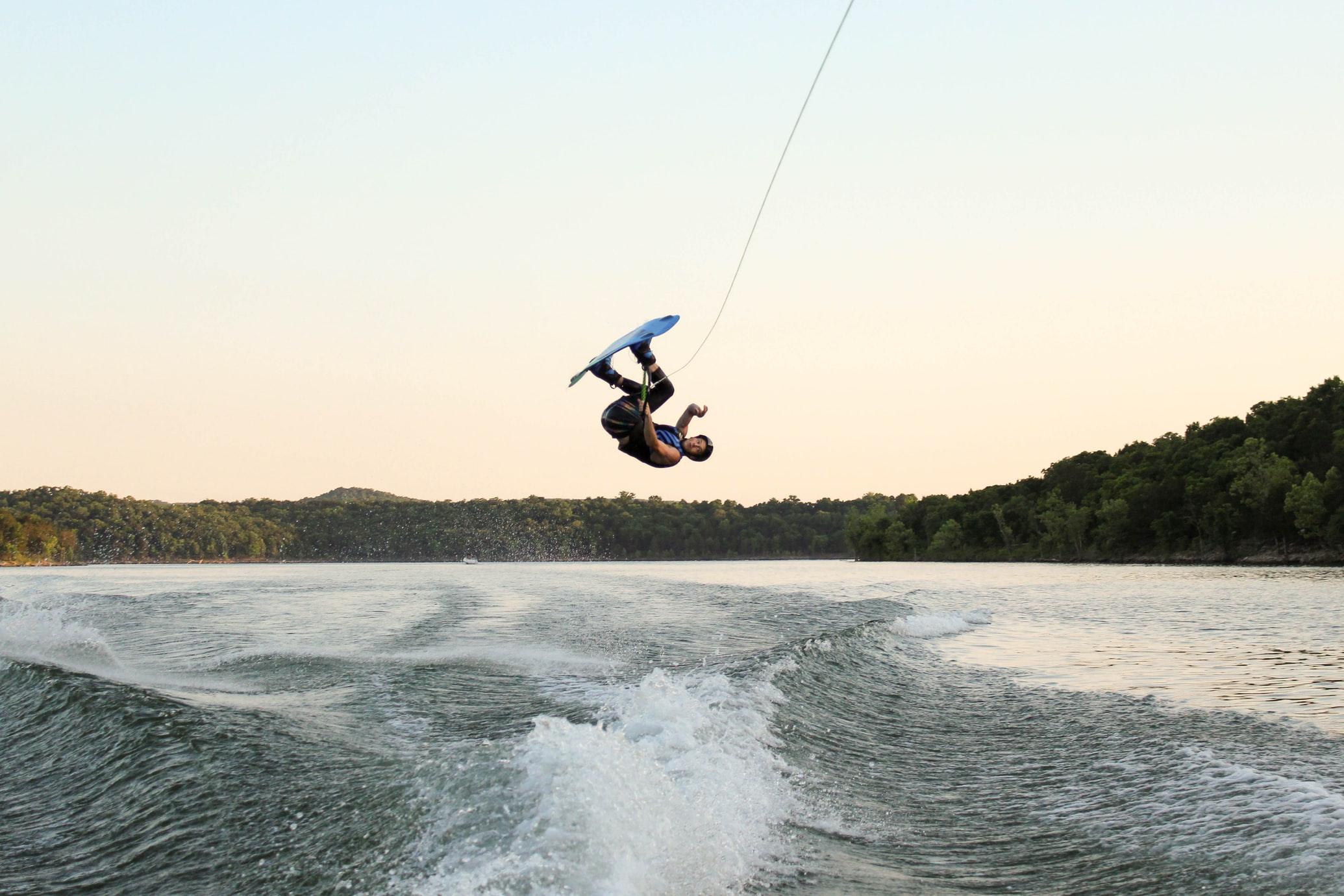 Get the Most of Your Sporting and Leisure Time on the Water
While the major focus and attention have been on football, and other sports such as rugby, and tennis, recently. There are also loads of options for fans of being on the water.
This year, TV viewers at home have had the pleasure of the UEFA Euros, with the disappointment for England, the Six Nations, and Wimbledon, not to mention the Summer Olympics.
If it is watersports that you enjoy then your viewing options would have been limited. Swimming in the Olympics remains popular and Team GB did well. Other activities involving water in Tokyo that come to mind are sailing and rowing, where Team GB didn't do so well.
There are, however, many other watersports that you can take part in. Some for recreational purposes, some competitively, and some with big money prizes.
Here are some of the best watersports and recreational activities for lakes, rivers, and the ocean. 
How popular are boating and other water-based recreational activities?
Boating itself is highly popular and became even more so during Covid. There are around 80 million people in the US taking part in boating activities, and well over 16 million took part in kayaking or canoeing trips.
Being somewhat smaller, the UK's participation in these events is somewhat less impressive but still shows a keen following. Nearly 4 million people in the UK took part in some form of boating activity in 2018, with the number likely to have grown since then.
Kayaking is not as popular in the UK as it is in the states, and around 150,000 people are active in this activity.
Of course, kayaking and boating aren't the only activities that take place on the water, and below you can read about some others. 
What are the easiest ways to get into watersports?
One of the easiest ways to enjoy water-based activities would be to join a canoe club somewhere in the UK.
This will mean very little initial investment, and you will get proper instruction, not just on paddling, but for safety too.
If you are searching for something with a bit more oomph, then an outboard motor boat might be up your street. If your budget is reasonable, then you could look at a dinghy or something bigger to hit the water with. Searching for outboard engines for sale will bring you a choice of secondhand or new motors in different sizes.
Alternatively, look for a rowing club, yachting club, or somewhere that can teach windsurfing or water skiing. Jet skis can also be great fun and they can be raced competitively.
In fact, all these water-based activities can be taken seriously and used in competition. And some countries take them very seriously. 
Powerboat or motorboat racing
The biggest earning athlete in 2020 was Conor McGregor, according to Forbes. Most of this came from his business interests rather than from competing. 
However, in Japan, there are a group of motorsports racers who compete for big prizes regularly.
Kyōtei literally means boat race, which is highly popular in Japan. It is one of the official four public sports, meaning that it is legal to lay a wager on it. Sports betting is strictly controlled in Japan, but the racers compete for big money prizes.
Typical career earnings for one of the top racers would be about $40 million, and the yearly marquee event has a prize of over $800,000. Powerboat racing in Japan also features a men's and women's league.
Motorboat racing has only appeared twice at the Olympics, both times over a hundred years ago. Therefore if you want to buy an outboard Yamaha motor for your boat and go racing, it will more likely be for recreational use here than sport. 
Try out Jet skis
Jet skis are not particularly cheap, nor are second hand ones always a good idea. Buying a jet ski could set you back between £10,000 and £20,0000. Second hand jet skis will need to be thoroughly looked over to make sure it is worth purchasing.
However, jet skis can be a lot of fun, and contrary to belief, if they are handled properly they are quite safe. Standard procedures for safety should of course be followed, including the wearing of a lifejacket.
Clayton Jacobson II is the person responsible for thinking it was a good idea to jet across the water. The personal watercraft was first designed in the 1950s, but it was in the 1970s that the version you know today was first sold.
You don't need a licence to ride a jet ski in the UK, and there are plenty of places where they can be used. However, if you want to race then you will need to get a license beforehand.
The Jet Sport Racing Association of Great Britain handles licenses for jet ski racing, and they will also give you a list of other requirements. All racers must be fully kitted out with safety equipment. Board shorts and neon coloured sunglasses won't cut it. 
Perhaps water skiing is for you
This recreational and sporting activity was the brainchild of a teenager. Of course, it was. Who else would think it was a great idea to try and replicate skiing on a lake or the ocean?
Ralph Samuelson was still only 18 when he decided it was a thoroughly good idea to tie on some planks of wood and try to ski across Lake Pepin in Lake City. The truth is not far off this, he actually used barrel staves.
The 1972 Munich Summer Olympics saw the first and only time that waterskiing was included as an official sport. It is, however, viewed as a sport by many, and it combines touches of both gymnastics and alpine skiing. 
Rowing is for champions
Henley-on-Thames is famous for rowing. Henley Royal Regatta is the oldest event of its type in Europe. Started back in 1829 when it hosted the first Oxford vs Cambridge boat race.
Henley has also managed to produce a number of Olympic champions. One of Great Britain's greatest Olympians, Sir Steve Redgrave, hails from just a few miles away in Marlow.
The Leander Club of Henley has produced more Olympic medallists than any other single-sport club in the world. So, when considering a water-based sport that you can compete at, maybe try rowing, and if you are local, try Henley. 
Is it worth trying these sports on water?
The majority of watersports haven't. And probably won't reach the Olympics, but that doesn't mean they aren't worth attempting. 
If you're looking for a different hobby and want to get out on the water then consider one of these sports.
Motorboat racing requires a lot of cash to be involved in, and the chances of winning the prestigious Harmsworth Cup are probably slim. However, rowing or yachting are realistic aims, as is canoeing.
Rowing and kayaking are physical activities that can be taken to the highest competitive levels, and there is no doubt about their place as a sport. 
Summary
Motorboat racing might not catch on in the UK in the same way it has in Japan, but you can always go out on the water as a recreational activity. Windsurfing, sailing, and jet skiing are all available at different sites around the UK.
As an entry-level sport, rowing and kayaking may be the best choices. For a bit more adrenaline, look for something that's not man-powered.
We hope you enjoyed the article 'Get the Most of Your Sporting and Leisure Time on the Water.' What is your favourite water sport to watch or participate in? Let us know!
Read more on sport below: