Euro 2021: 6 Players to look out for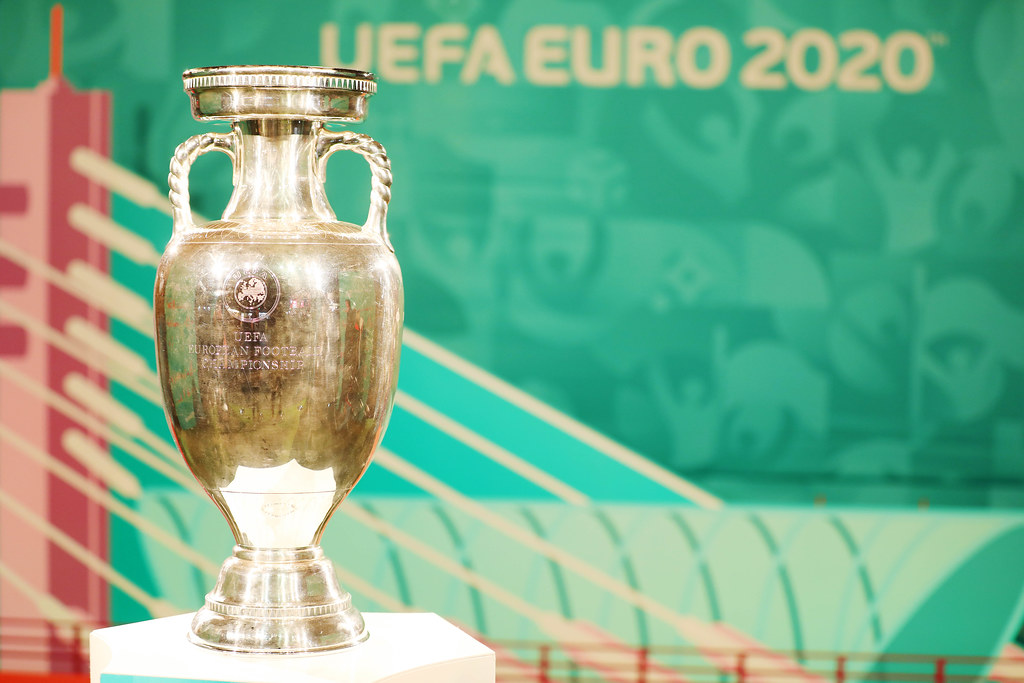 6 players to look out for in the upcoming EURO 2021
Euro 2021: 6 Players to look out for 
The postponed EURO tournament has led to a huge impact on the player selection process. Some players had amazing seasons and if the tournament had not been postponed they just might have not gotten the chance to show up on the international stage. On the other side, there are key players that their team needs in any given match. 
Euro 2021 plays host to a number of teams that will fancy themselves to win the tournament, however this will be mixed with an abundance of wildcard squads that can upset any team on their given day. The tournament is also filled with young talent and veteran players that look to get a taste of the European Title. With so many talents expected to play on the field here are 6 players to look out for in the upcoming tournament. 
1. Ruben Dias 
In their run towards the Champions League final, Ruben Dias was a key figure in Manchester City's success. His defensive prowess has helped the team to secure a League and cup double, along with a Champions League Final appearance (albeit falling short at the last fence.) Even his teammate, John Stones, has made remarks about how Ruben Dias has contributed to the defensive strategy. Portugal will surely be relying on his defensive mindset to influence the field and bring forth his presence. While Ronaldo will be leading the offense, the young star Ruben Dias will be in the back of the field dictating the defensive pace of the game. 
It's a huge honour to win this award from the fans in my first season. This team has worked hard to keep representing you during this tough time and it was great to see some of you back yesterday! Now all our focus is on Saturday and making you all proud! 💪🏼🔵 pic.twitter.com/E1Bg57TQ2v

— Rúben Dias (@rubendias) May 24, 2021
2. Frenkie de Jong
Frenkie de Jong's skills were certainly put to use efficiently under the new boss Ronald Koeman back in Barcelona. The Dutch youngster has been a playmaker since the moment he stepped on the field. Additionally, when Barcelona was struggling defensively throughout the season De Jong was making sure that his presence is felt on both ends of the field. Even though the youngster is quite inexperienced he will look forward to making the absence of Van Dijk less noticeable. Moreover, he will be responsible for bringing the Netherlands a title that has been long-awaited.
🎯 Best pass success rate in the Champions League this season (7+ apps)

🥇 Frenkie de Jong – 94.9%
🥈 Ruben Dias – 94.4%
🥉 John Stones – 94.2% pic.twitter.com/n1gK555fYc

— WhoScored.com (@WhoScored) June 1, 2021
3. Kevin De Bruyne   
Even though De Bruyne suffered a painful end to the season, narrowly missing out on the elusive Champions League title whilst also picking up a fractured nose and eye socket in due process, he will no doubt remain hopeful for a successful Euro 2021 campaign, alongside a highly talented Belgian squad. His playstyle and presence are key if Belgium are to make the finals. He has been an integral part of Manchester City's dominant Premier League campaign and is slowly regaining his unmatched form.

De Bruyne and Eden Hazard combined provides Belgium with a dynamic duo capable of upsetting any defensive in the world. However, since Hazard is troubled with injuries since his move to Real Madrid, De Bruyne will have to take some part of the offensive pressure on his shoulders. The midfielders goal should be to provide for Lukaku and Hazard, whilst maintaining his role as the playmaker on the team. 
Ours! 🏆 pic.twitter.com/E6ueDcHwe8

— Kevin De Bruyne (@DeBruyneKev) May 23, 2021
4. Kylian Mbappe 
The young 22-year-old star has added nearly everything to his list of achievements. What's left for him is the UEFA Champions League title and the EURO title. Mbappe and the defending world champions France will look forward to defending their role as the best team in the world. There is not much to say about Mbappe as he has proved himself as a star from a young age. He will undoubtedly be a key player in the French squad as he continues to amaze fans around the world with his attack-driven mindset and skill set. 
🎁 Most clear-cut chances created in the Champions League this season

🥇 Kylian Mbappe – 8
🥈 Juan Cuadrado – 7
🥉 Joshua Kimmich – 6 pic.twitter.com/Vi8MGJryYw

— WhoScored.com (@WhoScored) June 1, 2021
5. Harry Kane 
Harry Kane's Premier League record of 23 goals and 14 assists for this season has put him into pole position for a chance at winning the Golden Boot and the 'playmaker of the year' in the Premier League. There is a strong possibility that he might win player of the year, this deciding factor remains on England's Euro 2021 campaign. With his high goal participation of 40%, Harry Kane will be a vital figure in the English squad. Gareth Southgate and the rest of the team will count on him to score the goals and make a difference, with the hope of leading the young England squad to the final at Wembley Stadium. 

Delighted to win these awards! Not possible without the team and staff throughout the season. 💙 pic.twitter.com/12kfT4LOfL

— Harry Kane (@HKane) May 23, 2021
6. Robert Lewandowski
Lewandowski has yet again lived up to his reputation at club level. He has broken all types of goalscoring records and has helped Bayern achieve unprecedented success in local and international tournaments. Lewandowski is what makes the Polish squad a wildcard in the tournament, a possible contender for the title. With the forward the squad, many approaches can be taken tactically, but without a doubt, the striker will be one of the most important players to watch throughout the entire tournament.
We hope you enjoyed the article 'Euro 2021: 6 Players to look out for.' Which player are you most excited to watch at Euro 2021? Let us know!

Read more about football here: