The Fastest Players on FIFA 21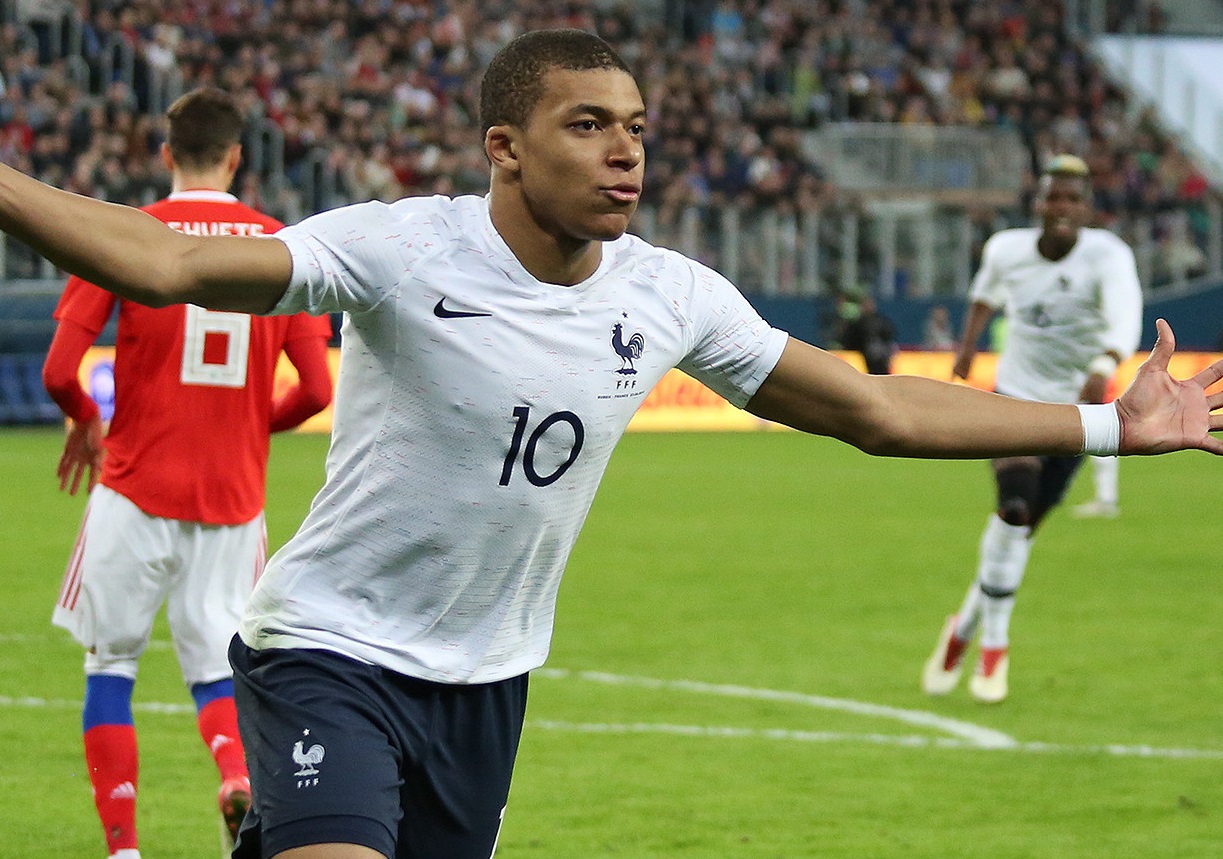 Who is the Fastest Player in FIFA 21?
The Fastest Players on FIFA 21
Any FIFA player will know that pace is a key stat to consider, in order to be successful against your opponents. A rapid winger top whip balls into the box. A pacy playmaker to orchestrate the midfield. You may even recruit a speedy centre-back for halting the oppositions attacks.
If you're taking a team to glory in a FIFA 21 career mode or building the perfect ultimate team fit for facing FUT champions. These are just of few of the confirmed fasted players in this years game.
The fastest players in #FIFA21 have been revealed!

🇫🇷 @KMbappe
🇧🇷 Vinicius Jr
🇨🇦 @AlphonsoDavies

Full list: https://t.co/RBLt3z9bkr

— FIFA 21 News (@UltimateTeamUK) September 17, 2020
Ratings Recap
Before we dash in to FIFA 21's fastest players, let's remind you who last years speediest players were. Staggeringly, more silver rated players appeared in the top 20 than gold players. Now Stevenage striker Elliot List ranked high up in the pace department with 94 pace, despite being the only bronze item in the top 20.
Wolverhampton Wanderers winger Adama Traoré topped the list with 96 pace. Traore began the FIFA 20 game as a silver item in ultimate team before being upgraded mid-way through the game to a 77-rated rare gold card that became incredibly desirable to players.
Other players included in last years category were: Frank Acheampong, Mathis Bolly, Luis Advíncula and Kekuta Manneh. All 4 players had 94 pace in-game. More players included also feature in this years top bunch.
Who is FIFA's fastest player without the ball? 🤔🤔

This gamer had the game's quickest players battle it out for top prize… 🎮️⚽️ pic.twitter.com/CLqydKLavV

— SPORTbible (@sportbible) June 22, 2020
FIFA 21: Fastest Players
1. Adama Traoré – Wolverhampton Wanderers 
Adama Traoré is a Premier League player that fans will remember in the future. His super speed, successful dribbles and startling strength has made him an incredibly popular player.
In 28 games at the beginning of last season, Traoré successfully completed 145 1 on 1's. In FIFA 20, the Wolverhampton Wanderers winger earned himself 5 special items including an 89 rated team of the season card.
A 79 rated rare gold card in Fifa ultimate team makes Traoré an extremely desirable card. The speedster will be used by players throughout the whole game cycle. Judging by his performances with Wolves, he definitely has the potential to pick up a few upgrades along the way.
Adama Traore is the fastest player on FIFA 21 💪 pic.twitter.com/dAWU50R3h6

— Wolves Live (@WolvesFC_latest) September 16, 2020
2. Kylian Mbappé – Paris Saint Germain
One of the world's best strikers at just 21 years old, Kylian Mbappé gets himself a 90 rated card with 96 pace. To be a World Cup winner and four time French Ligue 1 champion at his age is truly remarkable. The Frenchman has definitely earned his spot as this years cover star for the FIFA 21.
In FIFA Ultimate Team, the PSG striker will take time to acquire depending on how you go about the game. Obtaining Mbappé through FIFA packs will also be something to scream about. For many Ultimate Team players Mbappé could be the difference between a win and a loss in-game.
3. Alphonso Davies- Bayern Munich
Football fanatics will have watched this incredible prospect burst down the left flank for Bayern Munich. Most of us by now have at least seen snippets of the talent Alphonso Davies has put on display. Whether it be the Bundesliga or the Champions league, the 19 year old left-back has embarrassed the defence of Barcelona and dashed through the defenders at Dortmund.
A well earned 96 pace will make Davies an incredible asset to any Bundesliga squad in FIFA 21. You could even sign the Canadian in a career mode and exploit the dynamic potential feature.
Something very satisfying about Davies' dual 96 pace stats. Won't need to boost his pace at any stage of FIFA 21. pic.twitter.com/OpRDiw7GiT

— Zwë 👑 (@ZwebackHD) September 22, 2020
4. Daniel James – Manchester United 
Manchester United's 22 year-old winger Daniel James proved to be an exciting player last season for the Red Devil's. The Welshman began FIFA 20 with a 72 rated silver item with a 94 pace stat. Midway through the season he gained a + 5 rating, making him a 77 rated gold card with 95 pace. This happens to be the exact same rating and pace figure James has been given at the start of FIFA 21.
Daniel James could be the perfect player for a Premier League starter team. He'll be available on the cheap and should be able to help lead your Ultimate team to glory.
5. Vinícius Júnior – Real Madrid 
Real Madrid's Brazilian prospect, Vinícius Júnior is the next player to receive a 95 pace statistic. Whilst the rest of the left wingers Ultimate Team stats remain relatively underwhelming, his pace is definitely a threat to all opponents.
Signing the exciting prospect in a manager career mode may be your best option. The 20 year old will have a great deal of potential in FIFA 21 and could be a fun player to use.
Vinícius Júnior no FIFA 21. 😃 pic.twitter.com/6HpaRGNpm9

— Portal Vinícius Júnior (@portalvinijr) September 10, 2020
Swift Silvers
All five of the players just mentioned are all fairly large names across world football. However, there are always a bunch of players who you may not even be aware of, that have ranked highly in FIFA 21's fastest players.
Kensuke Nagai-  This Japanese striker who plays for FC Tokyo achieved a 95 pace rating. The 5 foot 8 inch striker gets himself a silver item with a 70 overall rating.
Aníbal Chalá- This 69 rated Ecuadorean left-back is the next silver card to receive 95 pace. Chalá plays in the French League 1 for Dijon.
Kim In Seong – At 71 rated this South Korean left midfielder has an admirable card for a player of his rating. 4 of his 8 card statistics are above 60 rated, which includes his 94 pace.
Tom Barkhuizen- Anyone who decides to begin FIFA 21 Ultimate Team with an EFL Championship squad may want to consider buying Tom Barkhuizen at right midfield. The Preston North End player has a 72 rated card with 94 pace.
Tom Barkhuizen's half-volley for Preston tonight has us like 🤤🤤 pic.twitter.com/ZZifxzdD8Z

— Soccer AM (@SoccerAM) September 15, 2020
The Best of the Rest
10 other players with gold Ultimate Team cards all have 94 pace. These players include:
Sadio Mané- Liverpool – 90 rated overall – LW
Achraf Hakimi – Inter Milan – 83 rated overall – RM
Rafa – Benfica – 83 rated overall – LM
Iñaki Williams – Athletic Bilbao – 81 rated overall – ST
Leon Bailey – Bayer Leverkusen – 80 rated overall – LM
Gelson Martins – AS Monaco- 80 rated overall – RM
Ismaïla Sarr- Watford – 78 rated overall – RM
Krépin Diatta – Club Brugge- 77 rated overall – RM
Aurélio Buta – Antwerp – 76 rated overall – RB
Chidera Ajuke – CSKA Moscow – 75 rated overall – LW
The obvious trend is that the majority of the fastest players in FIFA 21 are left and right wingers. Some of the lower rated players mentioned in this article could be perfect for the team you begin with in this years game. As FIFA players become more successful and take their Ultimate Team to glory, the higher rated player will become easier to obtain. Using these players in any game mode will be entertaining, it's definitely worth trying them out when the full game launches on the 6th of October.
We hope you enjoyed the article 'The Fastest Players on FIFA 21'. Which of these players will you be using in your FIFA Ultimate Team? Let us know!
Read more on football here: