Tuscan Grand Prix – Talking Points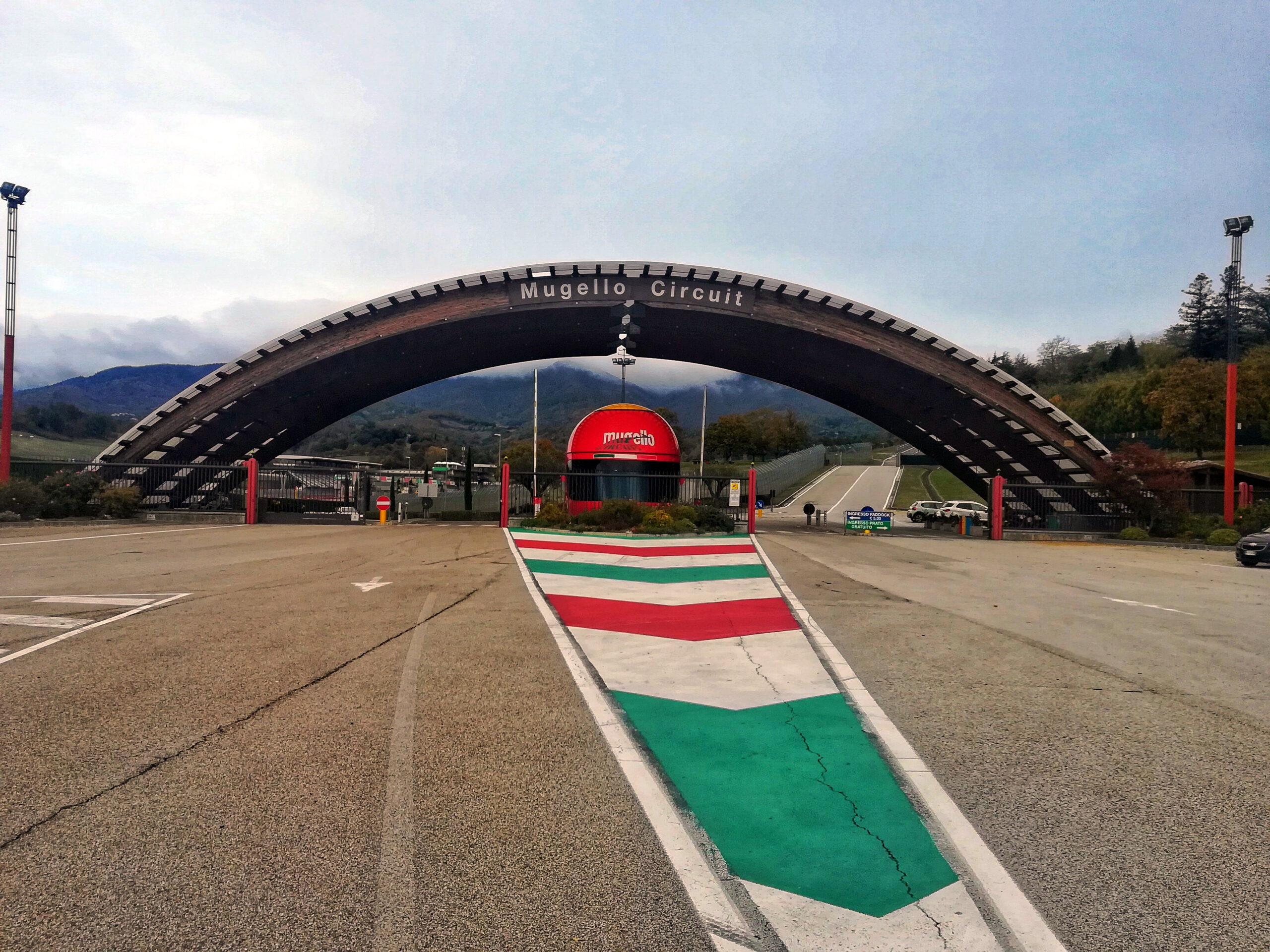 All of the talking points from this weekend's Tuscan Grand Prix
Tuscan Grand Prix – Talking Points
After last weekend's dramatic and thrilling Italian Grand Prix, none thought Mugello could match similar expectations. How wrong we were.
In an incident-packed Tuscan Grand Prix, which saw two hefty collisions, two red-flags, eight retirements, and two restarts, Lewis Hamilton won the first-ever race at Mugello. It took around an hour after the original start time before we even saw one finished lap at Tuscan Grand Prix, as a safety car was deployed and later a red-flag was issued for the first – and not the last time – of the race.
Below are my talking points on that crazy race in Mugello.
Alex Albon finally gets his reward
The pressure was intensifying on Alex Albon's future at Red Bull after the driver he replaced last season, Pierre Gasly, managed to win his first-ever Grand Prix in a sister-car, whilst the Thai-British driver struggled once again.
However, a huge weight has been lifted off his shoulders, securing his maiden podium – 13 months after joining Red Bull. While you could argue luck was on his side, Albon delivered a fantastic performance, finding himself in 5th after the second restart. But the Red Bull driver glided past Sergio Perez on turn two, before getting past the Renault of Daniel Ricciardo on the main straight with nine laps to go.
Eight retirements and two restarts did help Albon onto scoring his maiden podium, but the 22-year-old deserved some luck after cruelly missing out on two occasions – both colliding with Lewis Hamilton. Now, Albon needs to build on this confident performance and challenge week in, week out for top three, even against his teammate, because another poor result in Russia will just wipe away his achievement in Mugello.
"It's third time lucky for Alex Albon!"

After two near misses, @alex_albon secured his first #F1 podium with a masterful drive 👏#TuscanGP 🇮🇹 @redbullracing pic.twitter.com/68gWlJEgl8

— Formula 1 (@F1) September 14, 2020
Chaotic race distracts supporters from Lewis Hamilton dominance
The Italian Grand Prix was simply mad, but the Tuscan GP was crazy, chaotic, and incident-packed, one of my favourite races to date in the past decade. However, the four-car collision and two red flags distracted supporters away from what was another dominant victory by Lewis Hamilton.
The British driver had a slow start, as Valtteri Bottas got past into turn one, and was the race leader in safety-car and first red-flag incident. But at the first restart, Hamilton got away quicker and went around the outside of turn one to get past the Finn and rarely looked back.
In one of the most unique and remarkable seasons, Hamilton has moved one step closer to his seventh World Championship – and only one more win until he equals Michael Schumacher's record of most wins. Based on 2020, none comes even close to how Hamilton has performed.
Six wins in 2020 🏆

90 career F1 wins – just one behind Michael Schumacher's all-time record 🏆

It was another Champagne Sunday for the brilliant @LewisHamilton 🍾#TuscanGP 🇮🇹 #F1 pic.twitter.com/XT7SgO8AY1

— Formula 1 (@F1) September 14, 2020
Once again, is Valtteri Bottas really good enough for Mercedes? 
The question was asked last week after the Italian GP and still remains open for debate after Tuscan Grand Prix. 
Bottas started better between the two Mercedes, leading the race for the opening 10 laps, but the first red flag ruined his chance of getting away from Hamilton and stamping his authority on the race. Then, the Finn couldn't muster any speed to match the British driver, at the second restart, Riccardo's Renault overtook Bottas for 2nd, hampering any chance of winning his first race since the opener in Austria.
We argue as fans of this sport that Hamilton and Mercedes are boring, don't entertain us, but Bottas, who has the exact same car as Hamilton, can't come even close to the World Champion. Either Hamilton is showing his true ability or Bottas is just not good enough. But we will never know until someone different to Bottas steps in the car.
George Russell's unlucky streak continues
One of the most loved drivers on the grid by supporters and his competitors cannot get the luck of the green.
With eight retirements, Russell found himself in 9th – YES 9TH – and was on course to earn his first points of his career. The young British driver was putting in a fantastic race and was steadily outdoing Sebastian Vettel every lap, keeping them 4.5secs apart, until the Lance Stroll crash. That incident pulled out the red-flag and allowed the drivers behind to bunch back-up for a second restart which saw Russell drop to 12th.
Despite being in 11th, Russell still had one more opportunity of reaching a top 10 finish, as Kimi Raikkonen, who was in 8th, had a 5 sec penalty with Williams driver consistently around 5.5-6 secs behind him. Unfortunately, the Williams driver couldn't close the gap and will be gutted on missing his first-ever points which were literally in the grasp on his hands until Stroll's accident.
Gave it everything I had out there and without the final red we had P9 sealed. Gutted for the team as they deserved that today.

Mega to see @alex_albon up there where he belongs. It was only ever a matter of time 👍

— George Russell (@GeorgeRussell63) September 13, 2020
How did the audition go for Mugello?
The 2020 calendar is beating all expectations after the two crazy consecutive races in Italy, whilst still having to travel to Imola, Turkey, and Bahrain's short circuit.
While 2021 is expected to return to the original 22-race calendar – albeit once the pandemic has settled – some of these old circuits have the opportunity to put themselves back into contention for the future.
Mugello would have definitely put themselves up for contention after an incident-packed, mind-blowing race that entertained everyone across the world. The fast corners and lack of straights worried drivers, and supporters, that overtaking could be difficult around the circuit, the drivers on Sunday proved this Mugello circuit can definitely be a Formula 1 track for the future.
The driver of the day – Alex Albon
⚡️ Sunday at Mugello = drama from start to finish 😮#TuscanGP 🇮🇹 #F1 https://t.co/YxxCKowCv4

— Formula 1 (@F1) September 13, 2020
We hope you enjoyed the article 'Tuscan Grand Prix – Talking Points.' What was your favourite moment from the Tuscan Grand Prix? Let us know!
Read more on Formula 1 here: