Lionel Messi: Barcelona Future in Doubt?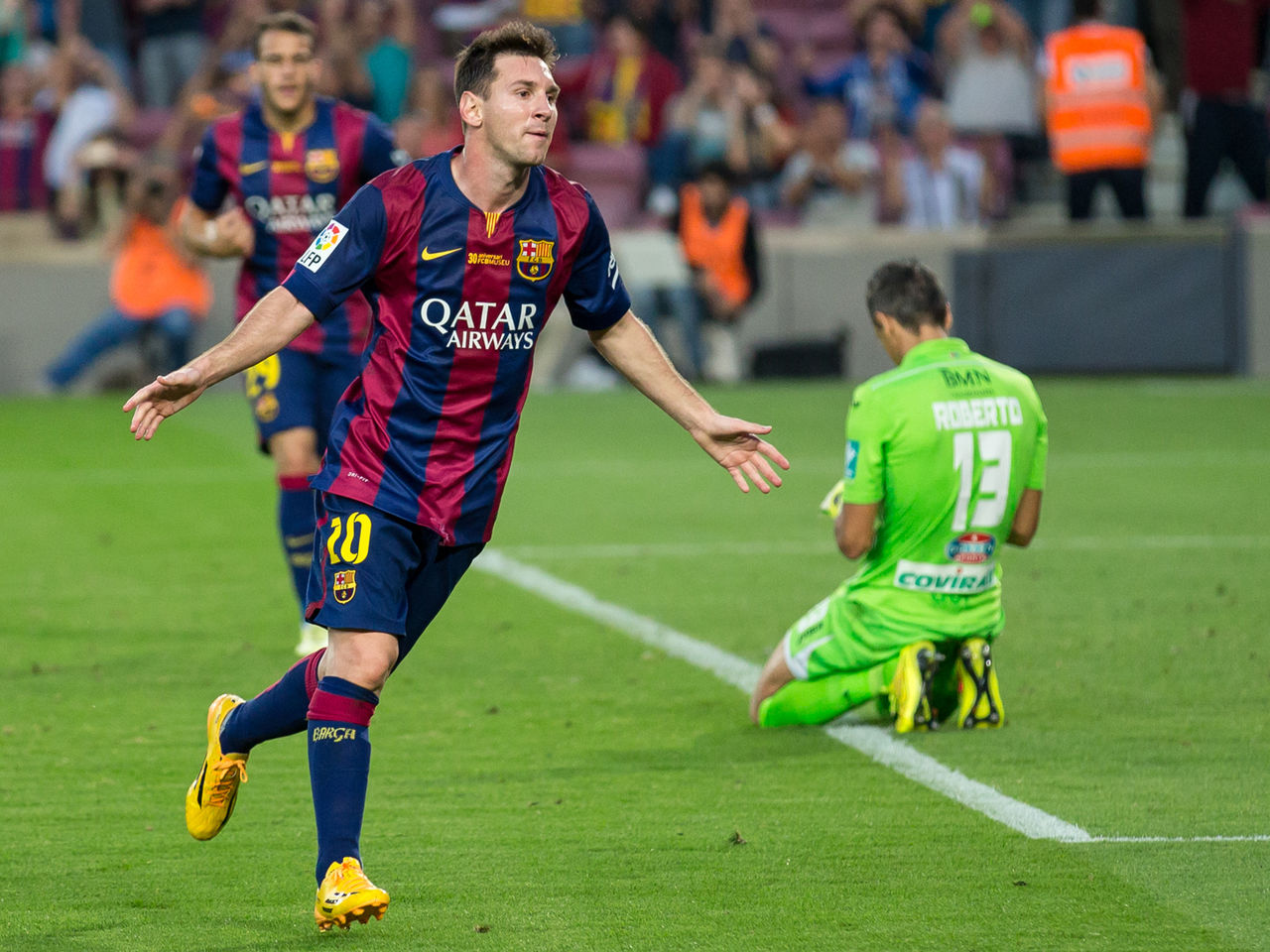 Lionel Messi – what next for La Pulga?
Lionel Messi: Barcelona Future in Doubt?
Lionel Messi, regarded as one of the best football player to ever play the sport, sees his future at Barcelona in doubt. Messi has played his professional career for only one club until now, fans can't imagine Barcelona without Messi or vice versa. But after recent years, Messi might be considering his future at the club. Not able to win the Champions League for past 4 seasons and the overall drop in performance of the team are acting as a catalyst to his decision. Let's look into both the sides of the argument, why he should stay and why not.
Why Messi should leave Barcelona?
Lionel Messi: Barcelona's Saviour 
Since Neymar left in 2017 for PSG, the struggles of Barcelona have started. In that team, it was Neymar who was there to support Barcelona if Messi missed his chances. But after his departure, Barcelona were shown the real world. The dependency on Messi's performance was highly visible. If he didn't perform well, Barcelona didn't perform well. It was, Messi's Barcelona. Their top scorer in Champions League since 2016/17 left has been Lionel Messi, 32 goals, and next is Luis Suarez with just 9 goals. The dependency is clearly visible.
For years it has seemed unimaginable – but could Lionel Messi really be nearing an exit from Barcelona?

— Sky Sports (@SkySports) August 21, 2020
Barcelona's Poor Form
Last winning the Champions League back in 2015 Barcelona have faced some humiliating losses during the Champions League knockout rounds. First against Roma, giving up a 4-1 lead in 2nd leg of Quarter Finals, after which many thought there would be changes in the team, but no, next year it yet happened again against Liverpool in the Semi Finals. The match against Liverpool was more humiliating because of the way they lost the match, no passion, no enthusiasm, no effort from the players.
But the worst was yet to come, it was the Quarter Final of 2019/20 season against Bayern Munich. The expectations weren't high for Barcelona but Bayern just walked over any expectation that the Barcelona fans had. Barcelona faced their worst loss in history of the competition, a 8-2 defeat. It was not just humiliating but also embarrassing, the disbelief, the pain on the faces of the players, especially Lionel Messi. It was painful to watch Barcelona play the way they did.
Last Few Years at Top
Lionel Messi is close to his retirement. The number of years at top for him are coming to an end. Like his predecessors, Andres Iniesta and Xavi, who left the club when they realized that they cannot play at their best and need to make way for young players. As for Messi, he is still one of the best players in world, but for how long ? Like Iniesta and Xavi, should he also make way for young players? Another way to look at it is that, in his last few years he would wish to win the Champions League and with this Barcelona squad it does not look possible at the moment. To win the Champions League he might have to leave Barcelona and find success with another club.
Gerard Piqué: "I'm in pain. We all are. We can't compete like that. It's very, very tough to take. Nothing more is worth saying. The club needs changes. Not just the players, I don't want to point out anyone." pic.twitter.com/EkH00RszKw

— Bayern & Germany (@iMiaSanMia) August 14, 2020
Why Lionel Messi should stay at Barcelona?
A Player with Experience
Messi is not only the captain but also one of the most experienced players in this Barcelona squad. With the team needing to be reconstructed, a player like Messi would only help the young, incoming players. His experience and knowledge of Barcelona's football would be a great asset for the team.
Still the Best
Messi is still one of the best in the world. When the team is going under a big change, like it says, it would need a match winner, game changer and who is better than Lionel Messi at this. As the team goes through a structural rebuild, Messi and Barcelona can continue their winning ways in the league.
Flick (Bayern's Manager) – Messi is the Best by far

— Messi Worldwide (@Messi_Worldwide) August 14, 2020
His Love for the Club
If Messi had to leave the club he could have left long back. Barcelona is a club close to him and leaving Barcelona would always be tough for him. When the club is going through a crisis like this, Messi leaving Barcelona is something we can't expect. When he has stuck by Barcelona's side for so long, in a tough time like this he can bring back the energy needed in this team.
Reports surrounding Messi's future
With failures being a part of Barcelona for some time now, reports of him leaving Barcelona have emerged again. This time it is different because of the circumstances and how the club is being run for some time now. Messi leaving Barcelona could really be a possibility this time. Many newspapers have come out and said that Messi is not happy with the current management and the situation of the club. Barcelona President, Josep Maria Bartomeu held a meeting on Monday and some big decisions were expected to be announced.
#LoMásComentado | Messi tiene en vilo al barcelonismo: su futuro está en el aire https://t.co/wURozWHN4E

— MARCA (@marca) August 19, 2020
The sacking of Quique Setien was announced and the following day Eric Abidal, Technical Manager of the club was relieved of his services. Bartomeu later held an interview with reporters and he was questioned about many things, from the new coach to situation of the club and also the future of Lionel Messi, and his words on Messi's future were interesting, "He has a contract until 2021. I talk to him regularly and he knows there's a project with a new coach here. We're all disappointed at the moment, but we're motivated by the new project", were the words of Bartomeu.
We hope you enjoyed this article 'Lionel Messi: Barcelona Future in Doubt?'. What do you think about Messi's future at Barcelona, should he stay or leave? Let us know! 
Read more on football here: