One Player Each Team from the 'Big 6' Should Sign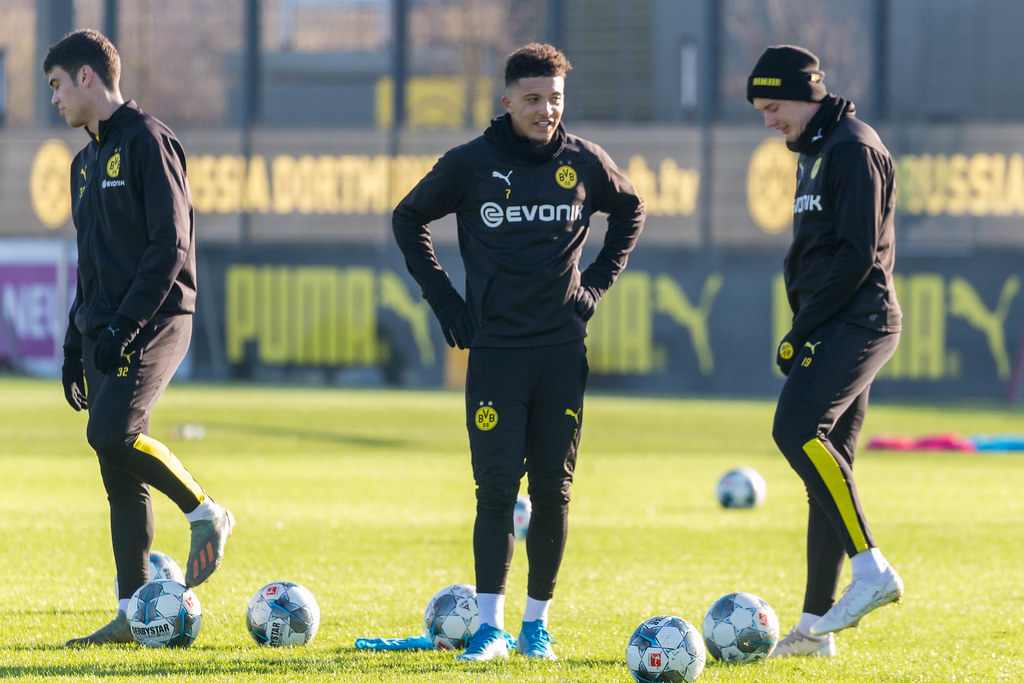 Who should England's top teams sign this summer?
One Player Each Team from the 'Big 6' Should Sign
It's that time of year again; the time when the league season has come to a close, and clubs now look to strengthen their teams in a bid to improve on their previous campaigns. Some blockbuster deals have already been completed: Manchester City have signed Ferran Torres from Valencia, as well as Nathan Aké from Bournemouth to try and bolster their defence. Meanwhile Chelsea have already secured 2 top quality signings in Hakim Ziyech and Timo Werner.
Whilst transfer rumours fly around as per usual, this summer has so far been a slow burner in terms of completed deals, largely due to the coronavirus pandemic disrupting the market. Assuming that the deals will start to pick up soon, here's a look at each of the Premier League's 'Big 6' and who they should be looking to add to their squads.
🔵 Ziyech and Werner in @ChelseaFC training 💪

Who should they sign next?#UCL pic.twitter.com/0hmfaAMO28

— UEFA Champions League (@ChampionsLeague) July 31, 2020
Arsenal – Houssem Aouar
It seems as though Arsenal are always needing a centre-mid and a centre-back. With William Saliba returning from his loan at St. Etienne, for me Arteta should focus on improving his midfield this summer. Despite the rumours linking the Gunners to Thomas Partey, I think they should make a move for Lyon's House Aouar. At 22 years old, he has already developed into a fine midfielder at Lyon, and has not nearly reached his full potential yet.
In 97 Ligue 1 appearances he has racked up 16 goals and 16 assists. He is a versatile player who is very comfortable on the ball, particularly adept at passing and dribbling. He could play a crucial link between defence and attack for Arsenal, and would most likely shine under Arteta's tutelage. His performances in Lyon's incredible Champions League run is starting to draw a lot of attention, so Arsenal may have some competition if they want to secure his signature.
Houssem Aouar vs Manchester City

Arsenal must buy him! pic.twitter.com/Y4I3G8gXwK

— Ulrik (@Ulroud) August 15, 2020
Chelsea – Jan Oblak
Chelsea have had a great summer so far, signing Hakim Ziyech and Timo Werner, and they continue to be linked with Bayer Leverkusen's Kai Havertz. However, as much as these players will improve Chelsea's attack, it's their defence where improvements are absolutely necessary. The Blues conceded 54 goals last season, with a large portion of the blame placed on Kepa Arrizabalaga, whose 54.5% save percentage is the worst in Premier League history.
Jan Oblak has been in the discussion of best goalkeepers in the world for several years now, and recently stated that he will consider his Atletico Madrid future after the Champions League campaign. Chelsea should be doing everything in their power to buy the Slovakian 'keeper. Kepa has simply not been good enough for a team of Chelsea's calibre since he joined. I think Atletico would likely accept a player plus cash deal for Oblak, who would be a massive upgrade on Kepa.
Outstanding Oblak 🧤

Is there a keeper with better reflexes? 🤔#UCL pic.twitter.com/N0bCw2jDFq

— UEFA Champions League (@ChampionsLeague) August 13, 2020
Liverpool – Thiago
There is not a whole lot of improvement that can be made to this Liverpool side who cruised their way to the Premier League. Nonetheless, recruitments will be necessary, assuming that Man City will spend big bucks to try and take back the title. Having already secured Kostas Tsimikas as back-up to Andy Robertson, they should now turn their attention to Bayern Munich's Thiago, who is available for a measly £27m.
Despite the seemingly low price tag, Liverpool reportedly believe the fee to be too high, given that he only has 1 year left on his contract. In my opinion, £27m for a player of his quality is an absolute steal. At 29, he is still a fantastic player on the ball, has a fantastic range of passing and has the ability to beat defenders at will. He could be a vital player in Liverpool's retention of the title next season, not to mention he will add valuable squad depth in what will likely be a season full of congested fixtures.
Thiago

The most underrated baller in the world (PART 1) pic.twitter.com/pjzAu06Kko

— vince📌🍾 (@Kimmich32Vince) August 18, 2020
Manchester City – Kalidou Koulibaly
Manchester City are wasting no time in rebuilding their squad after a disappointing season in which not only did they concede the Premier League to Liverpool, but were also knocked out of the Champions League by Lyon. Nathan Aké and Ferran Torres are the two current acquisitions, and I believe they should (and expect them to) make a move for Kalidou Koulibaly.
Many consider him to be second only to Virgil Van Dijk in terms of the world's best centre-backs. He's big, strong, fast, and would probably be the perfect partner to America Laporte. Otamendi and Stones are not good enough to compete against the best teams, and I don't think Aké is the answer to their problems either. Hence they definitely need a centre-back, and Koulibaly is a desirable and realistic target.
@DiMarzio on Kalidou Koulibaly:

"He won't leave at the price they think they will get, nobody will arrive at 90M, the most interested club is #ManCity"

[@footballdaily] pic.twitter.com/Wnw4kNSJTI

— WeAreManCity (@WeAreMCFC) August 17, 2020
Manchester United – Jadon Sancho
Probably the least surprising inclusion on this list. Man Utd have been linked with Sancho ever since it was reported that he would leave Dortmund back in February. Since then, the Red Devil's have maintained a prolific attacking quartet of Martial, Rashford, Fernandes and Greenwood. Whilst many think United should now look to work on their defence, particularly the left-back and goalkeeper positions, I firmly believe Sancho should still be their no. 1 transfer target.
This is mainly due to the lack of top quality players in these areas, as shown in their recent Europa League semi final defeat to Sevilla. The likes of Lingard, Perreira and Mata aren't good enough to compete at the very top. Furthermore, Sancho's stats speak for themselves: 17 goals and 17 assists in 32 league appearances last season is a remarkable return, and I believe he could have the same impact on Solskjaer's squad as Bruno Fernandes has had.
.@FabrizioRomano has given another update on the Sancho situation, Manchester United have to pay the €120m in full, not a deal with add-ons 😬

Straight forward as it gets, unless Sancho forces the issue we need to stump up the cash 👀🇾🇪 #MUFC pic.twitter.com/XNknJi7qgk

— Stretford Paddock (@StretfordPaddck) August 19, 2020
Tottenham Hotspur – Milan Skriniar
Jose Mourinho has done an impressive job so far at Spurs, lifting them from 14th when he took over up to 6th. However, he needs 1 or 2 top quality signings to compete for a Champions League spot, as well as to compete against teams on the up like Leicester and Wolves. Paulo Dybala has been linked in recent weeks, although with a high level of uncertainty. A more attainable and more necessary target should be Inter's Milan Skriniar.
Conte doesn't seem to be his biggest fan (Skriniar was an unused sub in their Europa League semi final win over Shakhtar Donetsk), so he may be willing to listen to offers. He would certainly be an upgrade on Sanchez and Alderweireld, and fits the Mourinho mould of having solid, assured defenders. Additionally, Conte is keen on the out-of-favour Ndombele, therefore a swap deal would not be out of the question.
The biggest Tottenham transfer rumours 👇https://t.co/iLR6TU1w8V

— Tottenham News (@Spurs_fl) August 19, 2020
We hope you enjoyed this article '1 Player Each Team from the 'Big 6′ Should Sign.' Who would you like to see your team sign this transfer window? Let us know!
Read more on football here: