Liverpool Trot to Title Courtesy of Early Season Gallop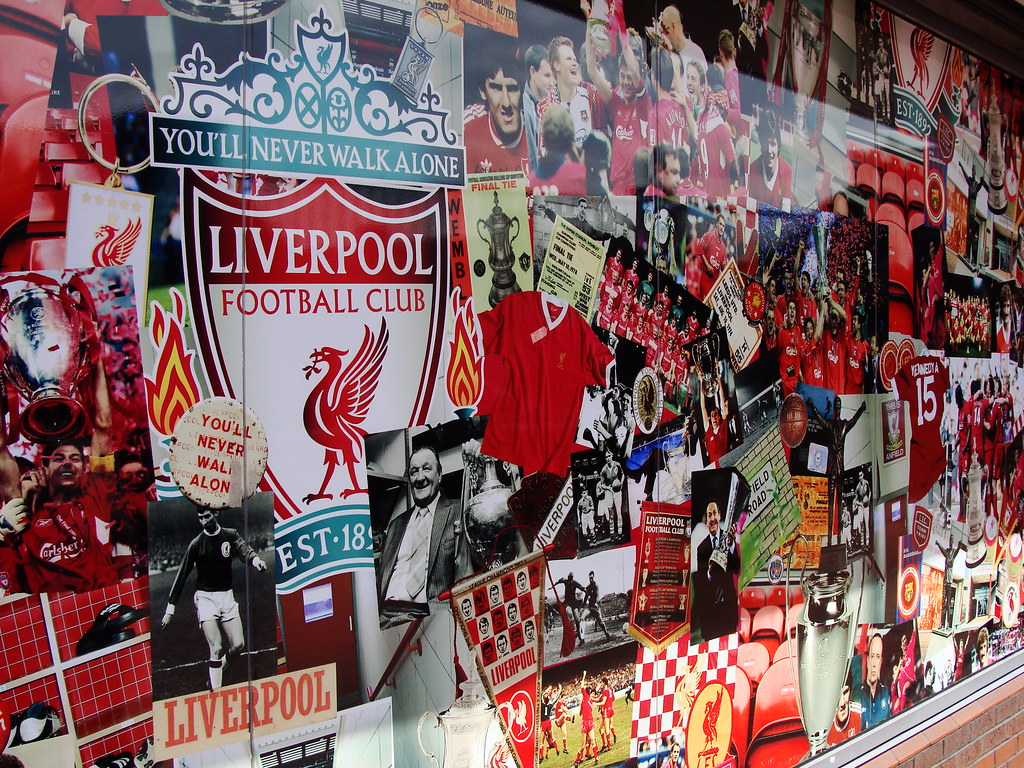 Liverpool Trot to Title and Assert Domestic Dominance
As the Premier League comeback bandwagon rolls around the clubs, a surreal moment is hitting the viewers watching teams play in empty stadiums as Liverpool trot to title. 
At Anfield on Wednesday- a place of intimacy and passion felt across the world as the club's anthem "You'll Never Walk Alone" is sung by thousands of supporters- the
game against Crystal Palace
was tempered with a haunting melancholy, and which after 90 minutes of the game was dispelled emphatically as the 30-year wait for the title was ended in tremendous fashion.
It came courtesy
Chelsea's win over Manchester City
on Thursday night. A game that felt in some ways like a cup knockout tie with City pushing for an outright win as they tried to stall Liverpool's march for a few more days.
The games over the past two days though served up a synopsis of the season – Liverpool's juggernaut and City's defining mistakes in defence. Trent Alexander-Arnold's curling free kick gave memory a chance to wander to the Chelsea game while Fabinho's swinging howitzer was in some ways reminiscent to his blast against Manchester City, albeit not at the Kop end.
A look back over the next few days, weeks, and later on possibly in films/documentary series, will dissect this season threadbare and highlight key moments where the title was won and lost. The margin of points between the victors and the vanquished shows it was a case of unrelenting march and glaring blips, which decided the title almost as early as January. But any such murmurs were tried to be hushed about as the recent past conjures up an unfortunate reel for the red half of Merseyside.
It is a measure of the Merseyside club's dominance that they have the hands on the elusive trophy in 31 games. All the talks of the remaining seven games and more records (over 100 points, more than 32 wins) they can achieve can wait for a few days.
Here are some of the crucial moments of the season where Liverpool turned the tide for good:
Manchester City's first big slip against Norwich on September 14
On the fifth round of games,
City traveled to newly promoted club Norwich
. The Canaries had by then shown gumption in attacking the opponents and in Teemu Pukki's early season goal-scoring streak and Emiliano Beundia and Todd Cantwell in the midfield, this turned out to be the first big upset of the season. Liverpool by then had amassed perfect 15 points and along with City's draw against Tottenham, this result put a clear daylight between the two at the top.City terribly missed Aymeric Laporte – who was ruled out for around six months early on in the season due to injury – as they conceded from a corner and then shoddy play out from the back by the pair of John Stones and Nicholas Otamendi.
Milner's penalty in stoppage time against Leicester, Traore's brace from the bench at City's citadel
The next swing came three weeks later when Liverpool were on the brink of dropping their first points of the season, but Mane went down in the box and James Milner stepped up and slotted the ball into the net with aplomb. At the Etihad, Wolverhampton Wanderers plotted a masterful counter-attack on City. Raul Jimenez's passes and Adama Traore's bursting runs sank City to their first home loss of the season.An eight point lead at the top for Liverpool after eight rounds. City's hold on the title started to look a bit shaky even as Liverpool were plotting foundations of a runaway campaign.
At Aston Villa a loss turned into three points
Early on in the season, Liverpool eked out a 0-1 win at Sheffiled United, a win that came on the back of an error by goalkeeper Dean Henderson and yet which gave an early sign of how Liverpool could make this their defining season. History of title winners has shown such wins make important leitmotif of the campaign. So in early November, Liverpool traveled to Aston Villa, and an early goal gave hosts a lead that they could latch on to with their dear lives. Liverpool's onslaught finally broke Villa's defence in the 87th minute and deep into stoppage time Sadio Mane's header from a corner provided fresh impetus to the dream.
Top of the table clash and Liverpool come out blazing
The Premier League is a 9-month marathon and titles aren't won in November but following their heist at Villa, Liverpool at Anfield struck the champions a body blow, which left Pep Guardiola frustrated at the touchline, as he clung on to referee's "indiscretions." Nevertheless, 3-1 scoreline reflected the tide turning and Liverpool's emphatic display on the day provided their fans to start dreaming again. Trent Alexander-Arnold and Andy Robertson on either side of the flanks and Mohammad Salah, Sadio Mane and a rocket from Fabinho made it a 9-point lead at the top. By Christmas, Liverpool had opened a 11-point lead as City lost their derby to United and Liverpool came back to the league after winning the Club World Cup in Qatar.
Anfield sings we're going to win the league in January
Liverpool 2- Manchester United 0 on January 19. At the Etihad a day earlier, City drew against Crystal Palace. Wolves by then had already done the double on them. This was turning out to be a procession and the supporters at Anfield found courage and belief to belt out in unison "we're going to win the league."
Loss to Jose Mourinho's Tottenham in early February and then a double by Manchester United in March, even as Liverpool were entertaining thoughts of going the full hog without a loss ensured the 30-year wait was ending this season.
And yet it almost didn't or would've come with some bizzare condition of points per game as the world battled and continues the fight against a deadly pandemic. Liverpool go to City next week and a guard of honour from the winners of last two seasons would cap their brilliant run this season. On Thursday night, Gary Lineker's tweet encapsulated the strange moment aptly. "Congratulations to LFC. No team has won the Premier League so early in the season. No team has won the Premier League so late in the year. A wonderful achievement by a magnificent team. True champions. Well played."
A strange season indeed which will be remembered for the world-defining pandemic and yet on the field, Liverpool redefined themselves and broke a new, promising dawn.
We hope you enjoyed this article 'Early Season Gallop Ensures Liverpool Trot to Title' Will this momentum lead to a Fergie-esque era? Let us know in the comments!
Read more on the Premier League here: