Should Mikel Arteta be Sacked Following Poor Form?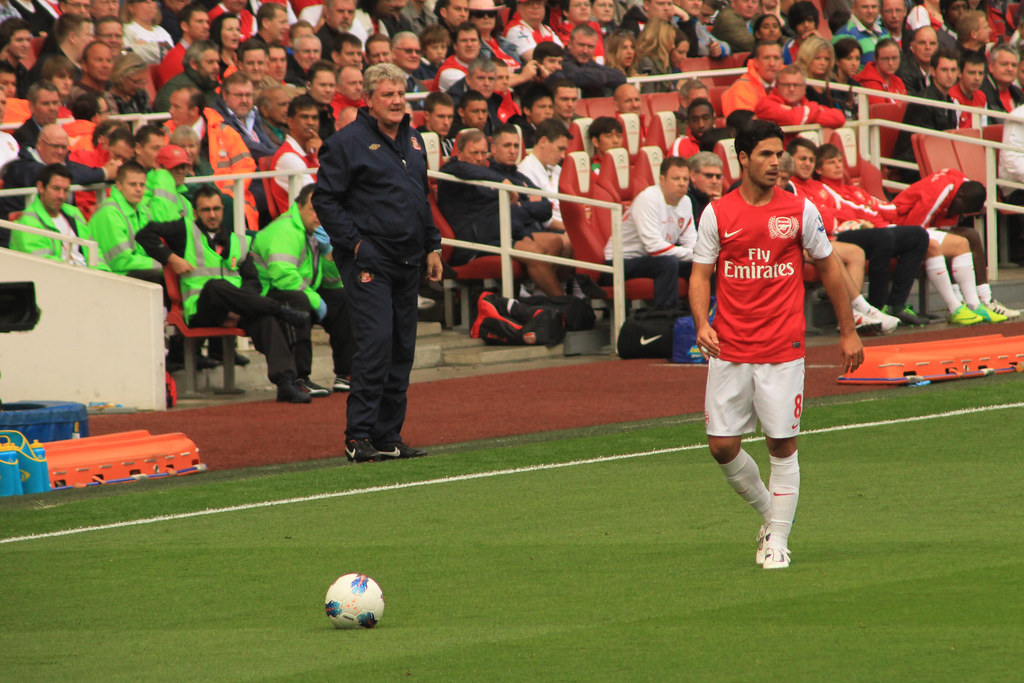 Is Arteta's Poor Form Sackable?
Should Mikel Arteta be Sacked?
Arsenal fans started project restart like many fans, excited, optimistic and confident their team can finish off where they left off. Sadly, it's been an eventful week for Arsenal fans but for the wrong reasons. Prior to the lockdown Arsenal bolstered an impressive record of being the only team in the Premier League that was undefeated in 2020. But as we know things can change quickly in football.
Arsenal return from the break saw themselves facing the current champions Manchester City which would pose a test for Arteta's men. It seems the current champions posed too much of a test as they diminished any hope of Arsenal finishing the season unbeaten in 2020.  
Nevertheless, Arsenal were heading into this game knowing a win would take them above their north London rivals Tottenham who would play Manchester United later in the week. There wasn't much expectations for Arsenal prior to kick off as they haven't won a game away to the 'big six' in five years. However, there was doubt whether City would be at the races given they have nothing to play for.
However, City eventually found their stride and started to kick into gear after the 20 min mark where they dominated proceedings with ease. It seemed Arsenal had weathered the storm but David Luiz did what David Luiz does. Brainless defending resulting in Raheem Sterling scoring his first goal of 2020. The lead was then doubled after the break when Luiz got himself sent off after dragging down Mahrez. The resulting penalty dispatched by the architect De Bruyne making it 2-0.
25 minutes played

1 error leading to a goal

1 penalty conceded

1 red card

Why is this clown playing for my football club?#DavidLuiz #AFC #Arsenal pic.twitter.com/geh8TwfZtZ

— Chris (@ArsenalSouvlaki) June 18, 2020
This really set up what would be a horror show week as Neal Maupay inflicted more pain to Arsenal on Saturday, scoring in the dying embers off the game to clutch a 2-1 win for relegation fighting Brighton . After he controversially injured Leno earlier in the first half, the ultimate villain got the last laugh with his post-match comments suggesting Arsenal need to learn 'humility'. But where does this leave Arteta's men?
Great movement off the ball, and a great finish to match👌

Neal Maupay could have just scored a vital goal in Brighton's season!

Three points for the home side ✅#PLReturns pic.twitter.com/7PDAbsDGVr

— The Premier League is BACK on BT Sport (@btsportfootball) June 20, 2020
They currently reside in mid table with only 8 games to rectify what has been a season to forget for Arsenal fans. It doesn't get much easier as they're due to travel to an inform Southampton who dispatched Norwich with complete ease. Another difficult test for Arteta's men and an opportunity to evaluate the extent of his job in charge.  
It's clear prior to Arteta's arrival that taking the mantle at Arsenal was going to prove a difficult task. Despite this, he started off well and it was evident early on that he had a philosophy he was trying to implement. However, I feel the last two games have illustrated the enormity off the job. Not to mention issues with key players contracts such as the captain Aubameyang and Ozil. 
Ozil's contract is a problem because you have a player on 350k a week who clearly isn't in favour. This is the third manager that's had an issue with the former German international. It now seems it was a mistake offering him a contract extension. On the other hand, Aubameyang has been undoubtedly their star man. Arsenal's inability to convince him to commit his future to the club breeds uncertainty in the dressing room.
🆕 – Pierre-Emerick Aubameyang has scored 49 Premier League goals since his debut, with only Mohamed Salah (51) scoring more in this period. Vital.@TomEde1 takes a look at the prolific @Arsenal striker in more detail to assess his qualities.https://t.co/rJz4rLsy95 pic.twitter.com/FQsY1kBdnC

— OptaJoe (@OptaJoe) June 15, 2020
Additionally, they have a player in Luiz whose contract runs out at the end of the month. He himself stated after the game he's made a mistake. Again, issues that are out of Artera's hands and impact negatively on the squad's moral as players futures are currently unclear. The contract difficulties have been an ongoing problem at Arsenal for the last decade and you have to feel for Arteta as the board have failed him. 
However, the board don't pick the line up or the tactics and Arteta needs to find a system that works. Many pundits have claimed to see a hugely improved Arsenal under the new man but statistics suggest there has been little change in how Emery started the season compared to Arteta's reign in charge. Under Emery this season Arsenal conceded 19 goals in 13 games. In the same time, they scored a total of 18 goals which has helped them accumulate 18 points in the league.
Unai Emery won 7 of his first 11 PL games… https://t.co/FAm4wWPCih

— Piers Morgan (@piersmorgan) June 20, 2020
In comparison under Arteta Arsenal have conceded 15 goals in 13 games, and have scored 19 goals which has helped them accumulate 20 points in the league. As you can see Arsenal are only 2 points better off having conceded 4 goals less and scored 1 more. This illustrates that Arteta start to Arsenal has been sackable in terms off form. 
Of course, I'm not suggesting he should be sacked. If anything, it indicates the importance of backing their new manager and ensuring he gets the targets he wants. If that's not the case then this constant cycle off poor results will continue. Sometimes you have to look at the players and, in this case, it's evident that majority of the squad are not at the level that Arsenal football club should aspire to be at.
We hope you enjoyed this article 'Should Mikel Arteta be Sacked Following Poor Form?'. Do you think Arteta's time at Arsenal is up? Let us know!
Read more on the Premier League here: