It's Back: Stage Three of Project Restart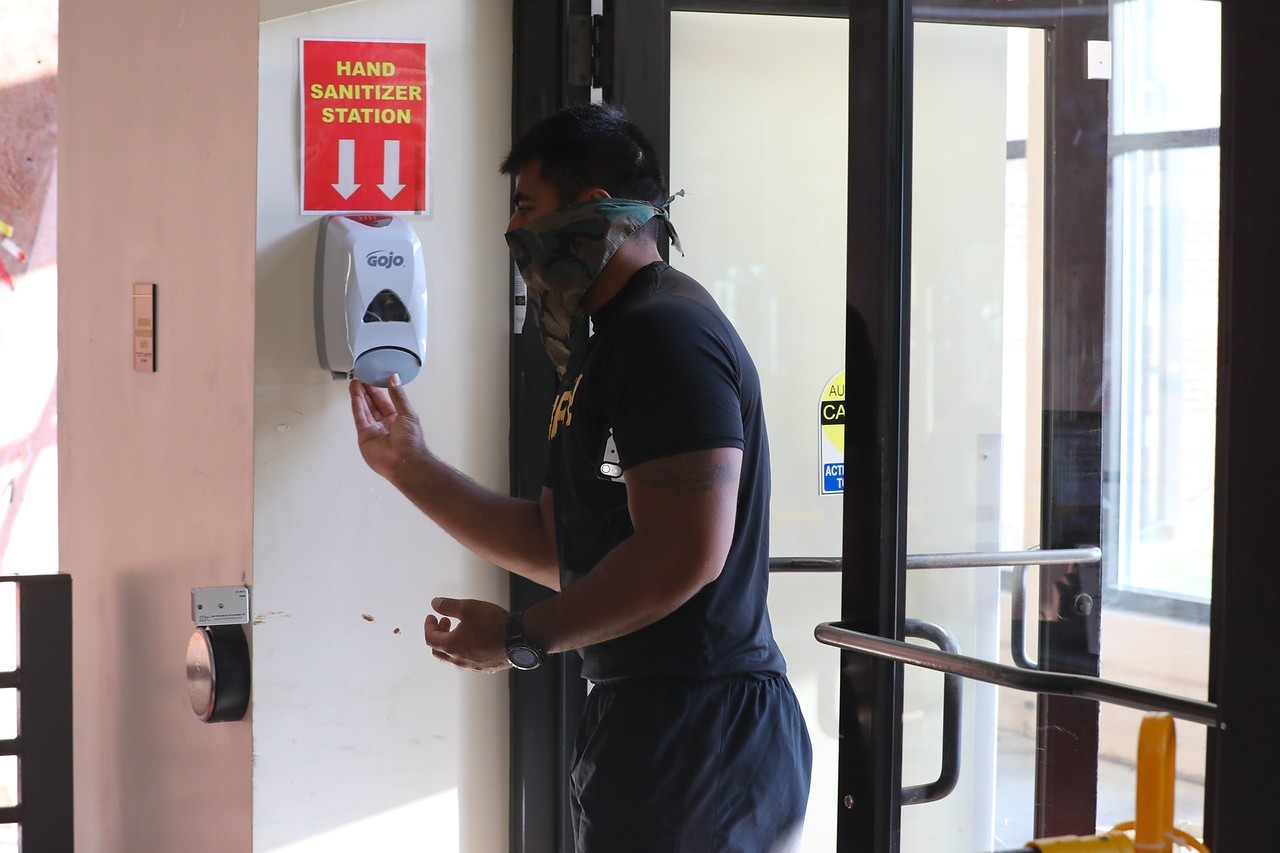 Red Zones and Clinical Passports for Players, Backroom Staff, and Media Officials Alike. How is the Premier League maintaining a bio-secure environment?
The final stage of Project Restart began last week, with Aston Villa hosting Sheffield United in a game headlined by goal-line technology controversy. This game marked the return of the Premier League after the suspension in March due to the coronavirus pandemic.
It seemed a world away from the last Premier League game played 100 days ago when Villa were comfortably beaten 4-0 at Leicester. There were no similarities between the two matches with no fans, no handshakes, no mass celebrations and supposedly no surrounding the referee.
In order for the Premier League stadia to remain bio-secure, the stadiums have been split into three zones – green, amber, and red. Roughly 300 people will be allowed inside the stadium for each game for the remainder of the season, this will include players, coaches, staff and media.
To gain access to the red zone, which comprises the pitch, technical area and dressing rooms, individuals must have a Clinical Passport, which contains a specific barcode individual to each person on a piece of paper or mobile phone.
This Clinical Passport demonstrates that individuals have returned a negative coronavirus test in the five days leading up to the game. The Premier League are continually conducting mass testing of players, coaches, and media staff which is being overseen by Prenetics.
Machine in the ghosts: a look at the operation behind closed doors and the early lessons from Project Restart. https://t.co/NLBX7NOC3L

— Henry Winter (@henrywinter) June 22, 2020
Teams are allowed to travel to matches via coach, car, plane, or train. It was reported Arsenal flew up to Manchester at 5pm for their 8:15 pm kick off. Perhaps explaining why we saw an all too familiar Arsenal side being dismantled at the Etihad once again. Whilst travelling, teams must adhere to social distancing rules, which may mean leaving seats free.
Once players arrive at the stadium they must social distance in the dressing rooms and are only permitted to spend a maximum of 15 minutes inside the changing rooms, as per the Government guidelines. Additional changing facilities are also being provided at some stadiums. Walk-outs from the tunnel will be staggered, with the away team leading the way as we saw yesterday. Once on the pitch, there will be no traditional pre-match handshakes although this was introduced shortly before the suspension.
Benches have been expanded, using seating in the stands behind them. Dugouts, footballs, corner flags, and substitute boards will be continually disinfected. Additionally, all staff apart from players and coaches will now have to wear face coverings, this includes the fourth official.
There has been a new rule for substitutions. Teams are now allowed nine instead of seven substitutes on the bench, and are now able to make five instead of three subs during a match. We saw Arsenal make use of this new rule against Manchester City.
During matches, players will be advised to social distance where possible. Also, players are advised not to do any of the following: mass goal celebrations, spitting or nose clearing, sharing bottles or surrounding the referee. Referees will be instructed to remind players of their responsibilities in doing these.
Another common feature at football games often forgotten about. There will be no ball boys, if a ball ends up in the stands there are balls placed on cones at designated areas around the pitch and the referee may instruct players to use such a ball instead. In each half there will also be a drinks break, this further enables social distancing and limits the time spent in close contact.
Players and match officials will adorn an NHS badge on their shirts for the remainder of this season. Although a mix-up meant Tyrone Mings played the first half without an NHS badge, he did come out in the second half sporting the badge however. Additionally, for this round of fixtures all player names on the back of shirts will be replaced by 'Black Lives Matter', and 'We Are One Team' will feature on all match balls.
We also saw players, staff, and match officials take a knee in a support of the 'Black Lives Matter' movement.
The Premier League's "Project Restart" finally sees mission accomplished when – exactly 100 days after it all stopped – the great national escapism of domestic football resumes again.

Why 'life has not been the same without football': https://t.co/ApiksIeMCL pic.twitter.com/8FSJTcLWIo

— BBC Sport (@BBCSport) June 17, 2020
We hope you enjoyed the article 'Project Restart: Stage Three.' Do you think Project Restart has been a success so far? Let us know!
Read more on the Premier League here: