What Was The Reason For Anthony Kim's Disappearance?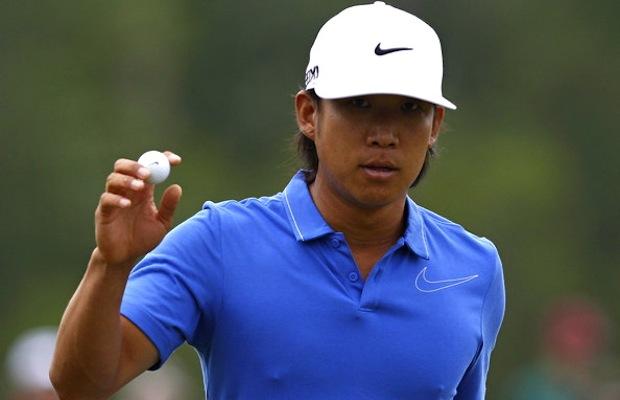 What Was The Reason For Anthony Kim's Disappearance?
Was Anthony Kim's disappearance due to his injuries? Or was it poor etiquette? like a plot to claim on an insurance policy.
Was his love for the game lost? Or was Kim involved in something far bigger than golf?
In 2009, the American had won three times on the PGA Tour as well as the Ryder Cup and the President's Cup – fast forward three years, and Golf's brightest prospect had vanished from the golfing world.
There are many conspiracies regarding the golf prodigies disappearance. Despite the numerous guesses and speculation amid the Americans swift exit from the sport, only Kim himself truly knows the reasons why.
The three-time PGA Tour winner has never confirmed the reason – and that is the way he wants it.
It was evident that he had recurring injuries, surgery on his achilles tendon in 2011 put him out for the following season, but the American's lack of golf both competitively and recreationally, suggests otherwise.
Kim's Career
Kim burst onto the scene in 2006 as an amateur, when he finished tied-second on his PGA Tour debut at the Valero Texas Open.
His first win on tour came two years later, when he shot 16-under to claim the Wachovia Championship.
The American was a vital piece to Paul Azingers Ryder Cup puzzle. He beat Sergio Garcia 5 &4 on Sunday to help his country end the streak of three-successive victories for the Europeans.
Most notably, he made a record 11 birdies at the Masters in 2009, in only his second competitive round at Augusta National.
[amazon_auto_links]
Kim's Swift Exit 
Despite his rise to becoming one of the world's best, many believe that Kim wanted out. Conspiracists consider that the American could have disappeared as he found a better solution than competing –an insurance policy.
This policy stated that in the event of a career-ending injury the subject will receive $10 million tax-free, if they are unable to play again due to such circumstances.
The American struggled with injuries to his wrist, forearm, and thumb. His injuries were genuine – but his willingness to return to golf might not have been. The level of skill the golfer possessed were never questioned, but his love for the game is dubious.
Kim also enjoyed the high life – he wasted $25,000 on champagne and visited strip clubs. There is a slight chance that the American could have been caught up in something that led to his disappearance, not just in golf.
And like most sports – we love a thrill. But it is most likely that Kim's disappearance holds little mystery. His injuries resulted in a loss of love for the sport and he was in a good enough position to bow out.
He earned enough prize money to live a quiet life. The 'former' golfer is unrecognisably to most and is financially prosperous – it was not worth his body being damaged further. Nobody truly knows his reasonings for walking away from the sport – and we do not need to.
But what we do know, is that Kim will most likely, never play golf again.
Relive Kim's final swan song with his final tour win during the Houston Open in 2010
We hope you enjoyed the article 'What Was The Reason For Anthony Kim's disappearance?' Why do you think Kim turn his back on his golf career? Let us know!
Fancy writing for us: Apply to become a Sports Writer at the Sporting Ferret
If you liked this article why not check out: