El Clasico: Real Madrid leapfrog Barcelona to sit top of La Liga after impressive victory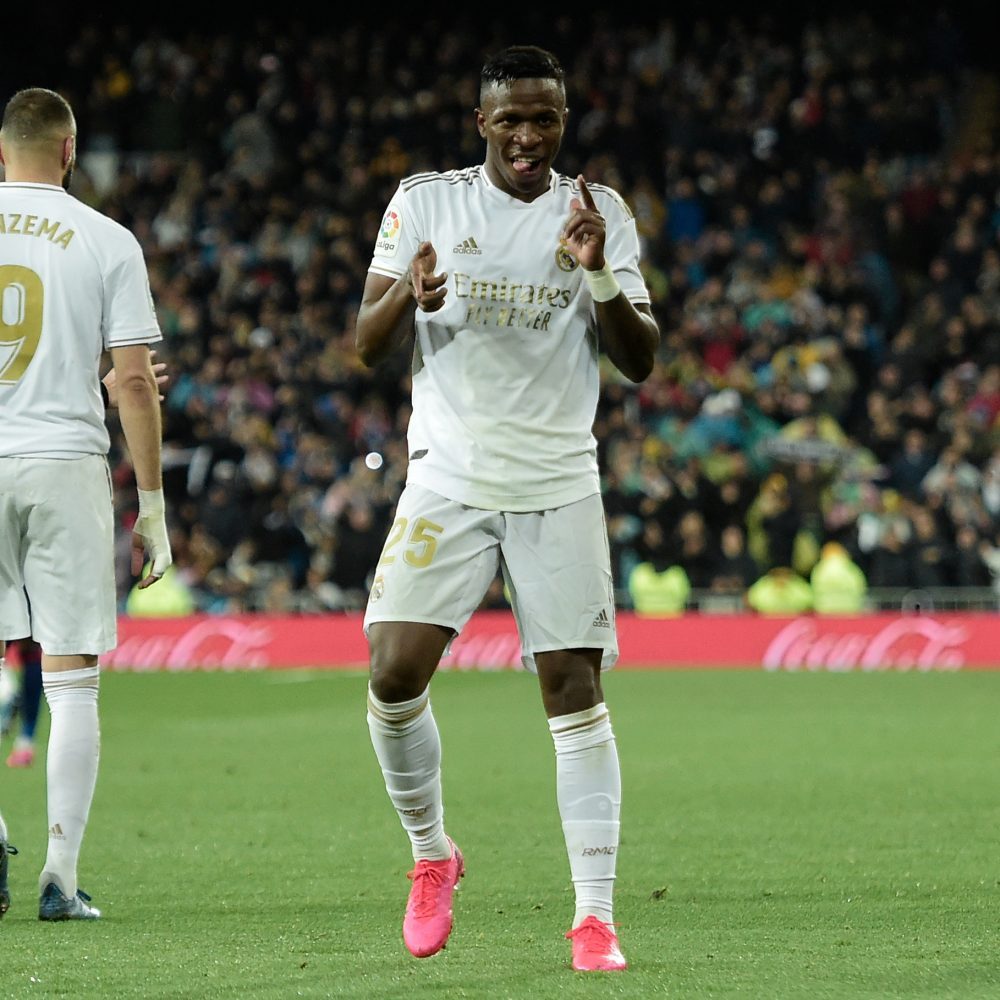 El Clasico: Real Madrid 2 – 0 Barcelona
Real Madrid saw their first win in eight El Clasicos with a 2-0 victory over Barcelona at the Bernabeu.
Vinicius Junior opened the scoring in the 71st minute, Toni Kroos sending a pinpoint ball to the Brazilian who timed his run perfectly to stay onside and find himself in space on the edge of the box. The Brazilian forward was then able to attack the goal cutting into the box and sending a powerful shot for the near left post, Ter Stegan being beaten after taking a slight Gerard Pique deflection.
The 19 year old Brazilian becomes the youngest player to score in El Clasico in La Liga in the 21st century, breaking the record previously held by Lionel Messi in 2007.
VINICIUS JR SCORES.. WHAT A PASS THAT WAS FROM TONI KROOS #ElClasico pic.twitter.com/hEA8gWhVbf

— Kxngk_the _great (@Kxngk_the_great) March 1, 2020
Madrid forward Mariano made it 2-0 for the home side in the dying embers of the game in what came as his first La Liga appearance of the season, the Spaniard only being on the pitch as a substitute for less than a minute before beating Barcelona defender Samuel Umtiti for pace on the right wing and heading straight for the goal. The super sub then running into the Barcelona box with pace and on a tight angle on the right side slipping as he shot but managing to squeeze the ball past Ter Stegen and into the goal.
What a goal from Mariano vs Barcelona #RMAFCB pic.twitter.com/EsPCHUtVbk

— Filip ➐ (@ettancion) March 1, 2020
Real Madrid now sit top of the La Liga table with twelve games left to play. It was a must win game for Madrid who are chasing a La Liga title since the 2016-17 season.
Barcelona have now failed to score in consecutive El Clasico matches for the first time since 1974 to 1975. Real Madrid and Barcelona now sit joint in head to head victories both with 96 wins, Real Madrid have the slight edge over Barcelona in goals scored against one another with 405 goals to 399.