Manchester Derby: Manchester United earn first league double over Manchester city in a decade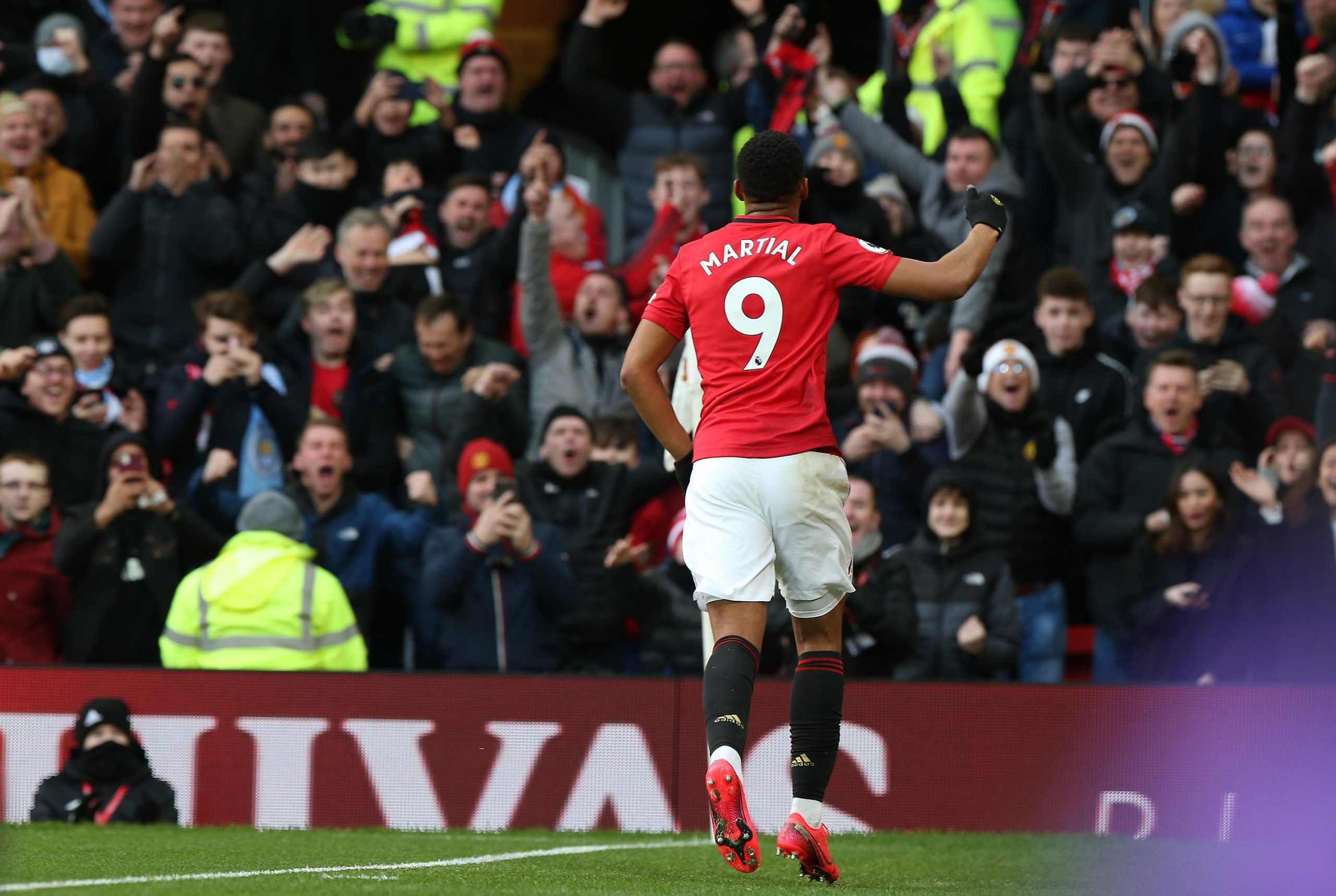 Manchester United 2 – 0 Manchester City
Manchester United came into game facing the prospect of completing their first league double over Manchester City in 10 years, the last derby double for United coming in the  2009/10 season.
Guardiola's side dominated the possession in the first half with 70% to United's 30% however it was Solskjaer's side looking more dangerous in the final third.
United broke the deadlock in the 30th minute coming from a clever precisioned chip from Bruno Fernandes, Anthony Martial latching onto the ball from his first touch inside the box beating Ederson at the near post. Martial's conversion making it four goals in the Frenchman's last five starts as well as converting a 12th goal for the season, his highest tally so far wearing a United shirt.
Highlights of every Premier League game will be shown for free on the Sky Sports website and app – you don't need to be a Sky Sports subscriber! Download the app here:

iPhone: https://t.co/WhaPe6sqg3
Android: https://t.co/OTSFDtAR3n https://t.co/DoJt0flUq8

— Sky Sports Premier League (@SkySportsPL) March 8, 2020
Manchester City continued to dominate possession during the second half however something not quite clicking for the Sky Blues against a gritty and determined United. Guardiola's side pouring forward in the last fifteen minutes following on from a triple substitution, the substitutes injecting some menace into the attack although only testing David De Gea a couple of times.
Scott McTominay put the icing on the cake for Manchester United in the last minute of the game following on from another Ederson error, the Scottish midfielder finding himself in the path of a wayward Ederson throw 35 yards out. McTominay then sending a shot straight into the empty net with Ederson in no man's land.
LMFAOOOO AT EDERSON 🤣🤣🤣
McTominay finishes the gamepic.twitter.com/wDVaPxfeLo

— Karim (@Futball_Karim) March 8, 2020
The result see's United beat Manchester City three times in a season for the first time since 2009/10. City and especially Ederson will want to forget this performance which see's Manchester Red in what was a huge statement and performance from Ole Gunnar Solskjaer's men at Old Trafford.
The defeat for Guardiola see's his side face their seventh defeat of the the season within the Premier League, the most league games the Spaniard has lost in a season in his managerial career.
The result now see's Liverpool two wins from their first Premier League title since the 1989/90 season under Kenny Dalglish.