Top 10 Tennis Stadiums With Highest Seating Capacity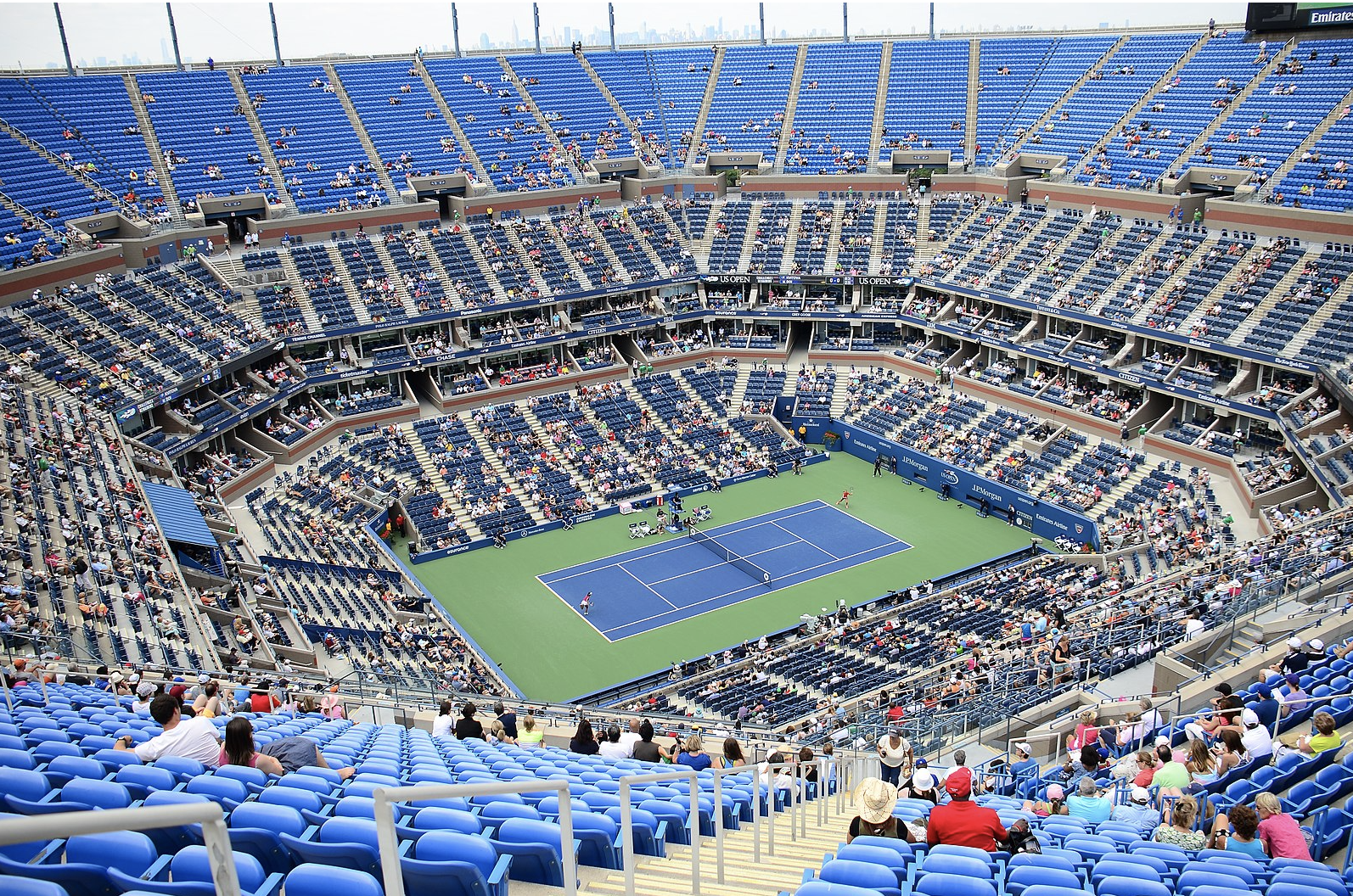 Top 10 Tennis Stadiums With Highest Seating Capacity
Some of the world's most popular venues host tennis matches. Tennis is a highly popular sport globally, and it has a large number of players and fans. The game is widely watched by spectators inside the stadiums, especially during major tournaments like the Grand Slams and ATP/WTA events, which draw large crowds.
Many fans of tennis gather to watch their favorite players compete in singles, doubles, and mixed doubles tournaments. Nowadays, amateur and wheelchair tennis matches have gained more popularity among viewers. Whether it's the women's or men's events, the stadiums are often filled to capacity. When the seats near the court are already taken, spectators also enjoy watching the tennis on large screens outside the stadiums.
North American stadiums lead the list, with New York's Arthur Ashe Stadium having the highest capacity of over 20,000. Although this number may seem small compared to other sports, it's important to keep in mind that tennis and high-capacity arenas don't go well together, as fans need to be able to see the ball. Being too far from the court renders attending games pointless.
It might seem possible to build a tennis court at Wembley Stadium, but it is very big and most people would need binoculars to see the match. The biggest ever tennis match was held at Stade Pierre-Mauroy in Lille and had 27,448 spectators.
Here is a list of tennis stadiums with the highest seating capacity in the world that are popular for casino games live matches:
National Tennis Stadium
The National Tennis Stadium in China is the largest tennis stadium in Asia based on its seating capacity, which is 15,000. This stadium has a hard court surface and is primarily used for the China Open. Additionally, it was a venue for tennis events during the 2008 Beijing Olympics.
Court Philippe Chatrier
The French Open is a coveted Grand Slam title in tennis. The major games take place at the Court Philippe Chatrier in Roland Garros, where up to 15,225 people can watch the matches on the iconic clay court surface.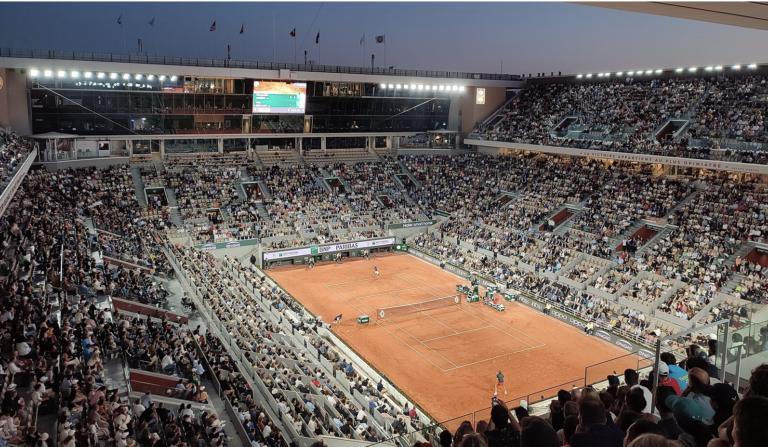 Perth Arena
In Australia, there are numerous large stadiums capable of accommodating massive crowds. One such venue is the Perth Arena, which has a seating capacity of 15,500 and utilizes a hard court surface. This multipurpose stadium has previously been the site of events like the Hopman Cup and the 2020 ATP Cup.
AccorHotels Arena
The Accor Arena can accommodate approximately 15,500 people and serves as the primary location for the Paris Masters ATP Tour tennis tournament. Besides, it hosts basketball and judo matches, as well as live music events. The venue will have a significant role in the forthcoming 2024 Paris Olympics.
Pala Alpitour
The ATP Finals are held in Turin, Italy, at the Pala Alpitour, which has a seating capacity of up to 15,657 people. This multi-purpose indoor arena features a hard court surface, as do most major tennis stadiums. In addition to tennis, the venue hosts a variety of events such as music concerts and basketball games.
Rotterdam Ahoy
Rotterdam Ahoy is located in Rotterdam, Netherlands and has a seating capacity of 15,818, making it the second-largest stadium in Europe. The versatile nature of the stadium allows it to host a variety of indoor sports events including athletic competitions, futsal, ice hockey, and more.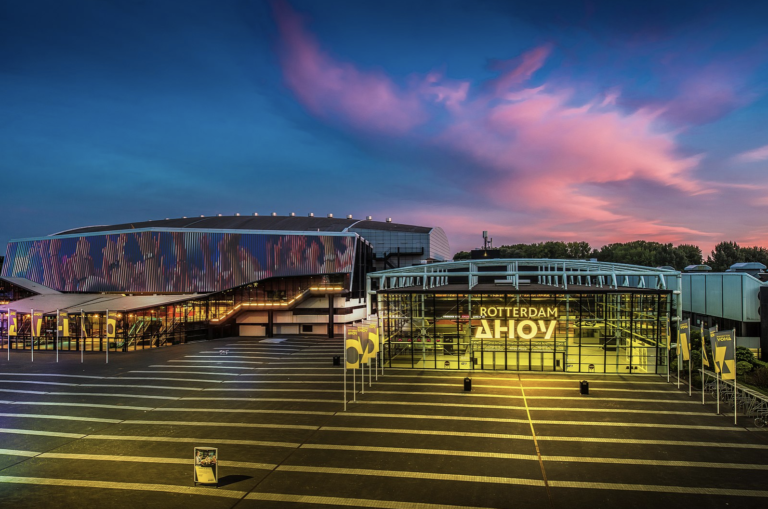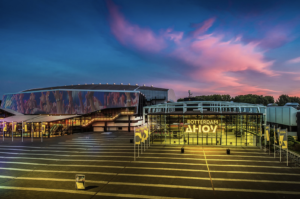 Indian Wells Tennis Garden Stadium 1
The Indian Wells Tennis Garden has a stadium known as Stadium 1 that can accommodate up to 16,102 spectators. It is located in Indian Wells, near Palm Springs, California, United States of America, and is the second-largest outdoor tennis stadium globally. The BNP Paribas Open takes place there. The stadium was built in the year 2000 for $77 million and underwent an expansion in 2014 that cost an additional $11 million.
O2 Arena
The O2 Arena, located in London, United Kingdom, is an indoor stadium with a capacity of 17,500, making it the largest stadium in Europe that hosts events. It is well-known across the globe for hosting music events, reality shows, and other types of events. Additionally, it was the location for the ATP World Tour Finals from 2009 to 2020.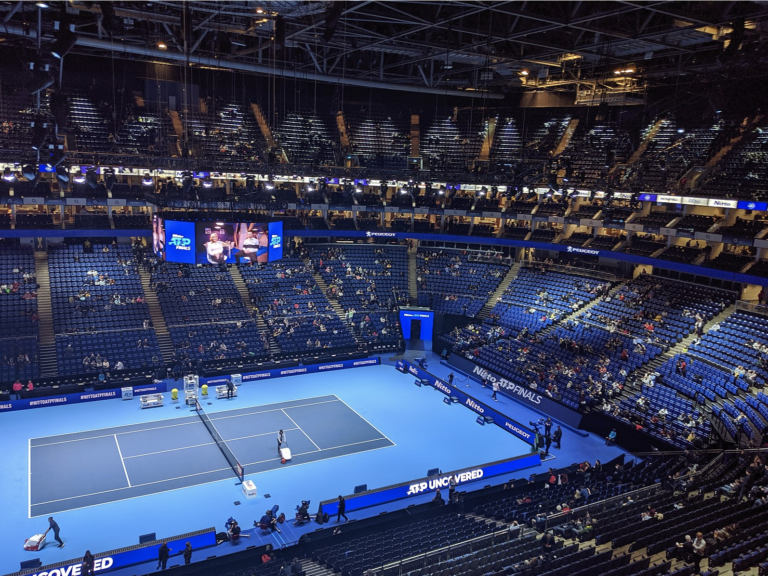 Sydney Super Dome
The Sydney Super Dome is a stadium that can hold up to 18,200 spectators, ranking it as the second-largest stadium in the world for hosting matches. During concerts and other events, the capacity can be expanded to 21,032 with the addition of floor seating.
Arthur Ashe Stadium
The Arthur Ashe Stadium, located in Queens, New York City, is the largest tennis stadium in the world with a seating capacity of 23,771 spectators. The venue hosts the US Open Grand Slam matches and is a part of the USTA Billie Jean King National Tennis Center. It cost $430 million to construct and has a retractable roof to protect from weather disruptions.
Whether you're a fan of tennis or not, it's clear that these stadiums are some of the biggest and most impressive in the world. From Arthur Ashe Stadium to Pala Alpitour, each one offers something unique for spectators. With their huge seating capacities and iconic court surfaces, they provide an unforgettable experience when watching live matches. The next time you visit any of these top 10 tennis stadiums with the highest seating capacity, make sure to take in all the sights! You won't regret it!
We hope you enjoyed the article 'Top 10 Tennis Stadiums With Highest Seating Capacity.' Which of these tennis stadiums is your favourite? Let us know!
Read more on sports below: