How To Clean Your Motocross Helmet?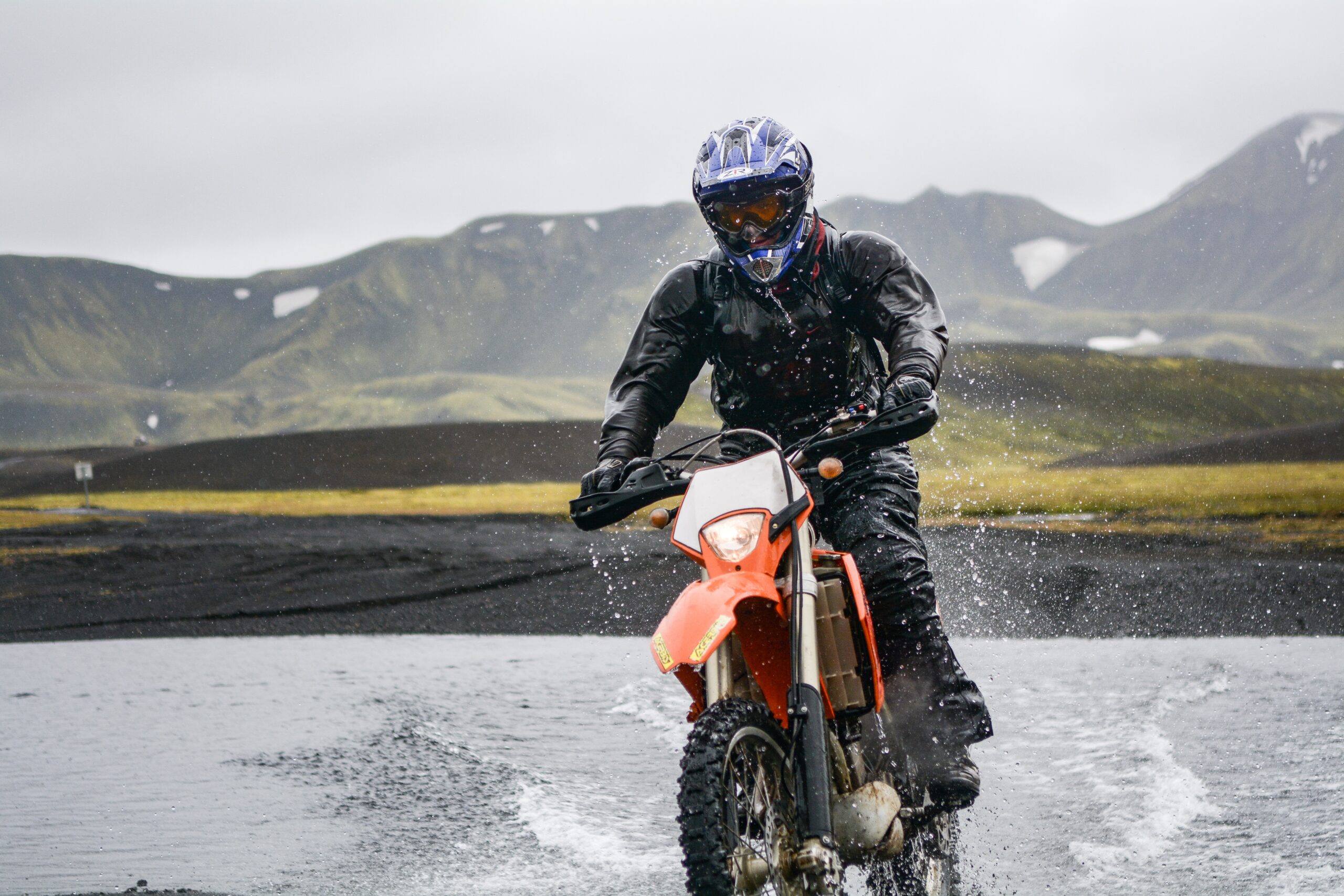 How To Clean Your Motocross Helmet?
Your motocross helmet is one of the most expensive gears you own as a dirt bike rider. You spent a good amount on getting the most high-end helmet for your safety. Thus, you would want it to last longer. 
After every ride, cleaning your helmet is very important. Otherwise, you are just putting a ton of bacteria and germs onto your head. So, if you want your helmet to last longer, and feel good as new on every ride, then you need to know the right way to clean it. 
Here is a definite guide on cleaning your motocross helmet. 
Do's & Dont's of helmet cleaning
Before you start washing your precious helmet, you need to know about everything you need to do and, more importantly, everything you should avoid doing at all costs. 
To prevent damaging your helmet, only use mild cleaners and soaps on the liner and shell. 

Do not use petroleum-based solvents or cleaners for helmet cleaning. Also, avoid using ammonia-based glass or window cleaners on the helmet visor.

Use only soft cloth with gentle pressure to prevent causing any scratches. 

Do not scrub or put too much pressure while cleaning, as it will cause scratches.

Only air-dry your helmet.

Do not use a clothes dryer, heater, or direct sunlight to dry your helmet. 
Remember to wash your helmet after every ride to keep it fresh and pleasant. Do it regardless of the fact that your helmet looks clean, as sweat can damage foam and fabric. Many brands, like Fox Helmets, provide helmets with removable liners and cheek pads for easy washing.
Everything you need 
While cleaning your motocross helmet, you need to use the right cleaning products and tools. Without them, cleaning your helmet the right way will not be easy. So here is everything you need to clean your motocross helmet. 
Soft Toothbrush or Cotton Buds:
To clean those hard-to-reach places, use a soft toothbrush. You can also use cotton buds. They come in handy while cleaning vent covers, visors, and face shield gaskets. 
Microfiber Cloth or Towel:
It is perfect for cleaning the helmet and face shield. Once done with cleaning, for drying the helmet.
Mild Detergent: 
You need a mild detergent to clean the helmet, not a petroleum-based or ammonia-based cleaning product. If you want something easily available, go for baby shampoo. 
Your step-by-step helmet cleaning guide
Now that you have everything, let's start with the cleaning process. Remember to take your time. You don't want your newly bought helmet from Fox Helmets to suffer any damage. So, here is every step you need to follow thoroughly. 
Step 1: Start by gently removing the helmet liners. Remember, they are delicate and get easily torn.
Step 2: Let's start washing your helmet liners and cheek pads. Wash with warm and soapy water to clean. As we said earlier, use delicate cleaners like baby shampoo. 
Note: If you want to give them a machine wash, do it on a gentle cycle. Although, we would advise a hand wash to prevent any damage. 
Step 3: Now let the pads and liner dry while you wipe out the interior of the EPS liner. 
Step 4: It is time to wash the outer shell. If there is too much mud on it, use running water to get the most out of it. Then use a soft microfiber cloth or towel and some soapy water to get to the rest of the dirt and mud without causing any scratches or abrasion. 
Conclusion
So gather your cleaning supplies and start cleaning. Regular cleaning and maintenance are crucial for the long life of a motocross helmet. Keep all the factors in mind while cleaning, and choose the right cleaning tools and products to prevent damaging your helmet. It is always better to stay extra cautious. 
We hope you enjoyed the article "How To Clean Your Motocross Helmet?" Are you a fan of motocross? Let us know!
Read more on sport below: