Lewis Hamilton's extra pitstop was "dumb" and "rookie error" admit Mercedes F1 team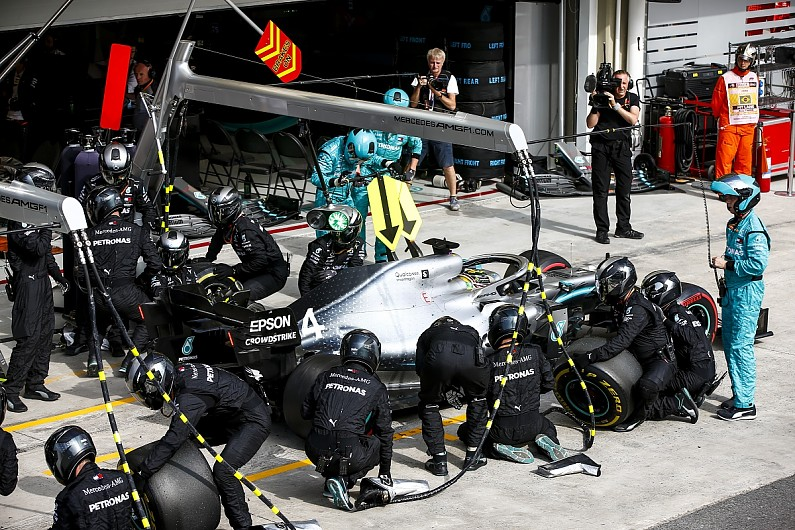 We have seen that any kind of sports is a great leveller be it Cricket, Football, Tennis or any other sport including Formula 1. Now, it is seen at the moment that Mercedes F1 is currently dominating out there in the Formula 1 circuit. This is because the team has been crowned the champions of the world for the sixth time in a row. Also, Mercedes drivers have won the championship for as many times in a row as well. However, it is not that the Mercedes F1 team is managed by robots and the best example of that was in the Brazilian Grand Prix that completed yesterday.
In this race, there was nothing to lose for the Mercedes F1 team as well as Lewis Hamilton who have both won their team championship and driver's championship of this year respectively. For this reason, we were excited to see how Lewis fights the other drivers as he qualified just third on the grid but managed to gain a place soon after lights out as he got past Ferrari's Sebastian Vettel.
But things changed on their head when both the Ferrari drivers touched in the later part of the race which meant that both of those cars got a puncture and had to park on the side of the road. Therefore, a safety car was deployed and the drivers were forced to follow the safety car in a slow manner where they are not allowed to overtake. In the safety car deployment period, Mercedes F1 team made a blunder as they called Lewis Hamilton in the pits from third place on the podium for a fresh set of tires.
However, with just four laps to go everyone would have advised Mercedes to retain track position rather than have tyre advantage. Mercedes did the opposite, pitted Lewis, who managed to come out behind Albon in fourth place and crashed with him on the final lap to get to third. The team admitted to Motorsport that their decision was "dumb" and it can be called as "rookie error". It has to be noted that Mercedes F1 team was without their team boss Toto Wolff this weekend which might have contributed to this decision-making error.