Tottenham Hotspur In Turmoil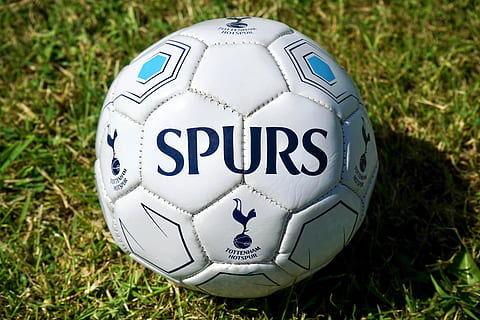 Tottenham Hotspur In Turmoil
After losing to Liverpool in the 2018/19 Champions League Final, Spurs have been a team in decline. At one time they looked to have broken into the Premier League's "Big Four" and set to become a powerhouse in European competitions. However, manager changes and questionable transfer activity have resulted in them finding themselves on the verge of another trophyless season. We take a look at why Tottenham Hotspur are a team in turmoil.
Managerial Merry-Go-Round
Spurs under the leadership of Mauricio Pochettino were an attacking, dynamic, exciting team. They played with a style and pace that made them a joy to watch, with players like Dele Alli, Lucas Moura and Christian Eriksen producing some of their best football. He helped players like Harry Kane develop into world-class talents and gave Spurs fans a reason to believe that a trophy was soon to be theirs. When Pochettino took over as manager in 2014, the club had managed only two top-four finishes in 22 Premier League seasons and under the Argentine they achieved that feat in four of his five seasons.
However, following their Champions League defeat in Madrid, Tottenham's form dipped and in November 2019 Pochettino was sacked with Spurs sitting in 14th spot in the Premier League. After five years he had failed to win a trophy for the club and ultimately the board wanted change and felt that the team had become stale and in need of a new manager. Later that month he was replaced by Jose Mourinho, who was given the task of turning the fortunes of the club around.
"I know Jose and I want the best for him." ⬜🤝

Mauricio Pochettino discusses his time at Spurs and gives his thoughts on the man who replaced him at the club…👔#MNF pic.twitter.com/PBctdmPG9V

— Sky Sports Premier League (@SkySportsPL) November 2, 2020
Initially the "Special One" enjoyed success, by guiding Spurs to Europa League qualification. However, the style and tactics that Jose employed on the pitch were not as easy on the eyes as those of his predecessor. Fans were quickly becoming disenchanted with their teams' performances and in Mourinho's team selections. After just 17 months in charge, and days before their Carabao Cup final, Jose was relieved of his duties as Tottenham manager. His termination was not a surprise, but with no manager lined up to replace him, it resulted in Ryan Mason taking over for the rest of the season.
After a long drawn out and well-publicised search for a new manager, Nuno Espirito Santo was appointed as manager in June. He started the season well, winning his first 3 matches in charge, all with the same 1-0 scoreline. Spurs even defeated the reigning league champions, Manchester City on the opening day, before losing their next three league games to rival London teams, conceding three times in each game. At the time of writing this article, Nuno is currently the third favourite manager to get the sack in the Premier League.
Nuno's tactics and style have already raised questions, with some strange choices in both strategy and selection. Last weekend's defeat in the North London derby to their fiercest rivals did not go down well with fans. The players lacked ideas or any real direction to their play. Key talents were selected to play out of position and the defence looks fragile and disorganised. Spurs midfielder, Lucas Moura has apparently publicly questioned Nuno's tactics and criticised an over-reliance on the long ball. When players start to voice their displeasure it is usually only a matter of time until the manager is replaced.
😡 "I blame Nuno 100%. Tactically he got it wrong! #AFC were steamrolling us!"

🤦 "No one said anything! #THFC just let it happen. There needs to be leadership on the pitch, we can't go in 3-0 down."

Jamie O'Hara slams Nuno Espirito and the Tottenham players for their tactics. pic.twitter.com/Ud15UdzcJ8

— talkSPORT (@talkSPORT) September 27, 2021
A Want-Away Superstar
Along with Spurs' recent defeats, the form of England captain, Harry Kane, has added to the fans' displeasure. It was well publicised in the summer that Kane had a "Gentlemen's Agreement" with club chairman, Daniel Levy, that he would be allowed to leave the club. At one point he seemed close to a move to Manchester City, but the transfer failed to materialise because Tottenham/Daniel Levy refused to sell Kane. The striker missed the first game of the season, against Manchester City, but has since been reintroduced into the first team. His form and role in the team however have been cause for concern. Kane has been dropping deeper to receive the ball and try and manufacture attacking opportunities. Nuno Espirito Santo has experience of playing with top forwards, such as Raul Jimenez at Wolves, so it's a surprise that he is failing to fully utilise Kane's talents.
Rumours have recently re-emerged that Harry Kane is still on Manchester City's radar and a move in the January transfer window is a possibility. Manchester City's need for a recognised striker was highlighted in their recent 2-0 Champions League loss to PSG. Tottenham have a player who is clearly unhappy and unmotivated, so it makes sense to cash-in on him and bring in new talent, rather than keep a player who is no longer invested in the team.
"The youth is shining through for Mikel Arteta!" 🌟

Harry Kane gives the ball away and Arsenal capitalise!

Bukayo Saka puts Arsenal three goals up in the first half!

📺 #ARSTOT on Sky Sports PL
📲 https://t.co/AmympGmLP2 pic.twitter.com/LzAnTwdwxf

— Sky Sports Premier League (@SkySportsPL) September 26, 2021
Possible European Glory?
Spurs are currently in 11th place in the league and still in both the Carabao Cup, where they next face Burnley at Turf Moor, and in the Europa Conference League. They should look at the new European competition as a genuine opportunity to break their trophy-drought, which goes all the way back to February 2008. Tottenham are currently second favourites for the fledgling tournament, with Roma currently favourites. Unfortunately their participation in this tournament only goes to further highlight the club's fall from grace, when 2 years ago they were in the final of Europe's premier club competition. The question is, will Nuno be given until the second half of the season?
The Europa Conference League may not be where Spurs want to be, but it could prove to be a big chance to end their wait for silverware 🏆

"This is an opportunity for them to go and win a trophy." 🗣️ pic.twitter.com/k9cKOS3pyV

— Premier Sports (@PremierSportsTV) August 19, 2021
We hope you enjoyed the article 'Tottenham Hotspur In Turmoil.' Do you think Spurs could win a trophy this season? Where will the finish in the league? Let us know your thoughts!
Read more on football below: