Buakaw vs. Masato: An analysis of the K-1 World Max 2004 Tournament Final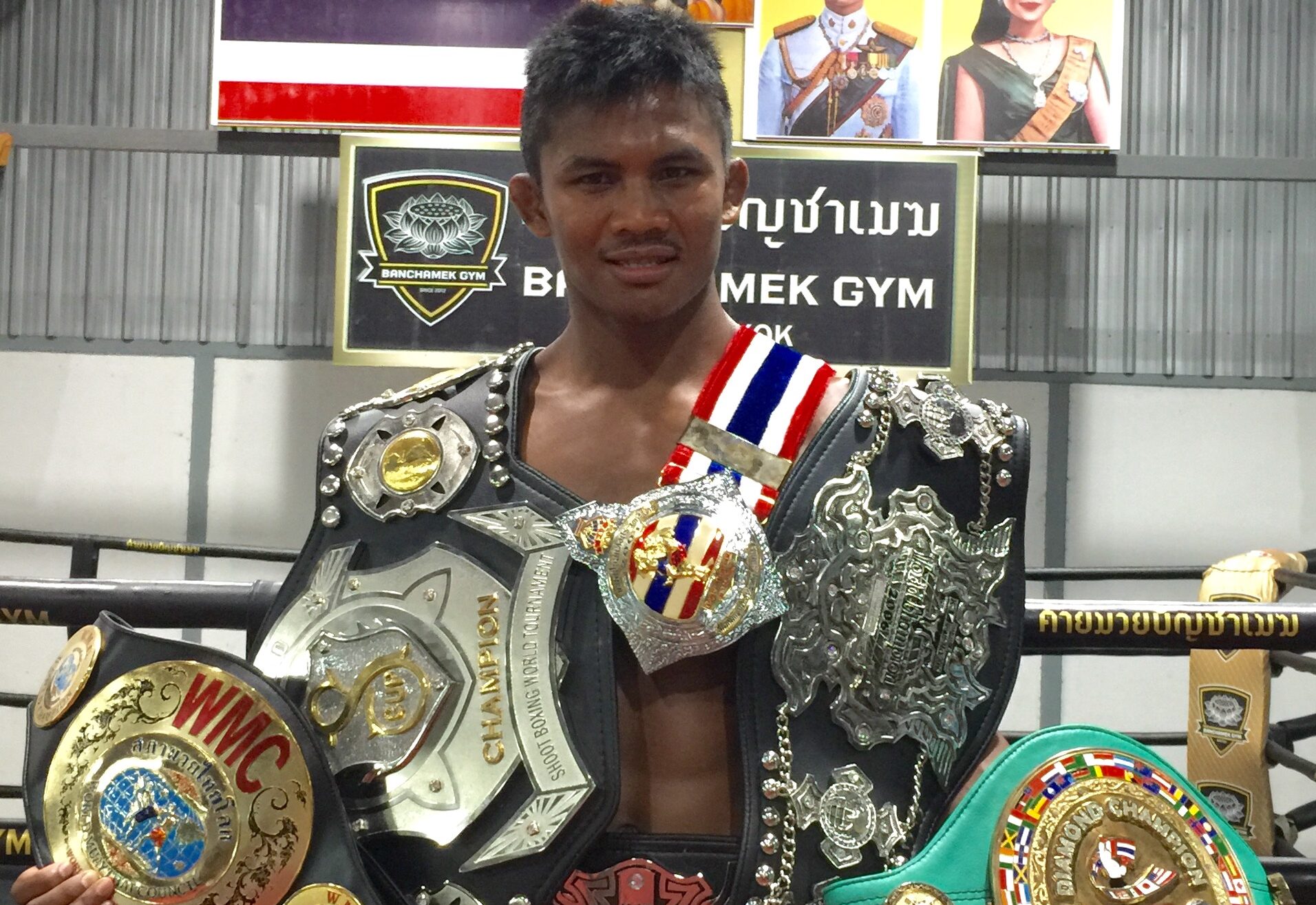 Buakaw vs. Masato: An analysis of the K1 World Max 2004 Tournament Final
Out of the recent Muay Thai superstars, no one has captured the hearts of fans quite like Buakaw. Coming into the K-1 World Max Tournament in 2004 as a massive underdog, he left a Champion. It goes to say nobody imagined that the young Thai would soon become one of Muay Thai's greatest stars.
Many were quick to dismiss Buakaw. Nak Muays coming into the K-1 Max tournaments had often held Lumpinee titles, and the young Buakaw, although having held several Thai titles, did not reach the same heights.
Despite this, Buakaw made it past K-1 and Muay Thai greats like John Wayne Parr and the previous year's K-1 World Max Tournament Champion, Masato Kobayashi.
Buakaw vs. Masato: The Finals
Masato, the Japanese K-1 Favourite, stood to gain the K-1 World Max title for the second time following his victory over Albert Kraus in 2003. Holding a record of 55 wins and 6 losses, Masato was the projected king of the 2004 tournament.
Although Buakaw had overcome the K-1 and Muay Thai great John Wayne Parr, many didn't see him winning against the dominant Masato. Until his bout with Buakaw, the Japanese Kickboxer had only three losses, two draws, and 37 wins. The odds seemed stacked against the young Thai.
It is needless to say now that Buakaw had more than proved himself in this bout, as many years after he is still active (Last bout in late 2019) and runs his own village.
What was more notable however, was that Buakaw's proficiency in the clinch is the reason for it being illegal in K-1 following this tournament. He approached the fight with a clear tactic that not only paid off, but proved so dominant that it had to be made illegal for the sake of the sport.
K-1 World Max Finals: Round by Round
Round 1
Taking a bouncy stance, Masato focused heavily on K-1 style boxing with occasional kicks to overwhelm Buakaw. Buakaw answered back with counters, aiming to work over Masato's pressure with his own. The Thai came out on top by forcing multiple clinches which he dominated with constant activity and knees.
Round 2
Focusing on constant pressure, Buakaw came into the round with teeps and low kicks, scoring a sweep in the first minute. Masato's boxing had a chance to shine in the second minute of the round, as he danced circles around a stunned Buakaw, firing off from various angles. The round ended with Buakaw forcing Masato into a corner with continuous clinches and knees.
Round 3
This round was more fairly split between Masato and Buakaw, with both standing at the centre of the ring exchanging strikes for the majority of the round. Following form, Buakaw ended the round with knees in the clinch. He celebrated once the round ended, expecting the decision to go his way. The fight was ruled a draw, demanding an extra round to decide the winner.
Round 4 (Extra Round)
Following a short break, both fighters entered this round with renewed energy. Masato feinted kicks to enter into his boxing range, firing off with wide powerful shots. Buakaw would either teep or counter kick him out of boxing range, scoring a sweep a minute into the round following a fortunate clinch.
Decision
The fight came down to decision for the second time. The clearly beaten and rattled Masato had lost to Buakaw by Unanimous Decision.
The original decision in Round 3 was controversial, with many Buakaw fans owing it to 'crooked judging' as Masato had been a favourite for this match. This may not entirely be the case, as K-1 scoring favours activity, visible damage to the opponent, and the number of clean strikes landed on an opponent. In this case, it is clear that Masato's increased activity in rounds 2-3 played into the first decision to rule the fight a draw.
Overall, this was an amazing performance from both fighters. Masato always attempted to keep the pressure on Buakaw despite his injuries, proving his mettle as a fighter. This was an amazing victory for Buakaw, and one that catapulted his career to the heights it has reached now.
We hope you enjoyed the article 'Buakaw vs. Masato: An analysis of the K1 World Max 2004 Tournament Final'. What did you think of the fighters' performances? Let us know!
Read more on combat sports below: