F1 Russian Grand Prix Preview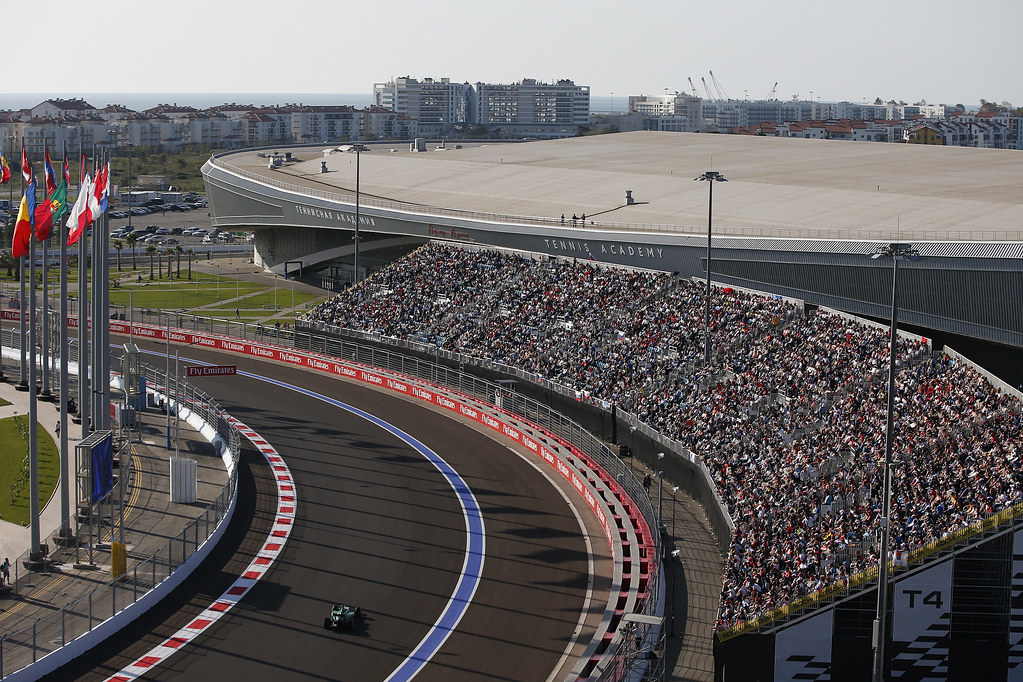 F1 Russian Grand Prix Preview
A fortnight after Daniel Ricciardo's surprising victory at Monza, the Formula 1 circus arrives in Sochi, Russia. The fallout from a dramatic Italian Grand Prix could have serious repercussions on this week's race weekend. Check out our form guide for Sunday's race in our F1 Russian Grand Prix Preview.
about last sunday: AND DANIEL RICCIARDO WINS THE ITALIAN GRAND PRIX pic.twitter.com/vXiLOAq9ub

— zey (@2019rookies) September 19, 2021
Advantage Hamilton?
Max Verstappen has been handed a three place grid penalty following his collision with Lewis Hamilton during the Italian Grand Prix. This means that even if the Red Bull driver manages to qualify in pole position, he will still start the race in fourth position. This gives Mercedes a tremendous advantage going into the race weekend, knowing that they are in a strong position to achieve a front-row lockout. This would allow Hamilton to be potentially protected by teammate, Valtteri Bottas, and control the race from the front. The Mercedes team have been dominant in Sochi and have won every race here since 2014. The last non-Mercedes driver to win in Russia was Kimi Raikkonen back in 2013 when he drove for the Lotus Renault team. So providing everything goes smoothly during qualifying, it is expected that the silver arrows will be leading the pack this Sunday afternoon.
Red Bull will be hoping that Sergio Perez will be able to disrupt their competitors plans by qualifying inside the top 3. By doing so it would allow Verstappen to attack from fourth position and make up some early ground before Hamilton drives off into the distance. Perez has generally been able to finish in or around the top 5 this season, but hasn't consistently shown the type of speed required to challenge Mercedes, or his Dutch teammate.
A dramatic new angle on the Hamilton/Verstappen collision#ItalianGP 🇮🇹 #F1 pic.twitter.com/PvN2KGUbbi

— Formula 1 (@F1) September 14, 2021
Podium Hopefuls
Both McLaren drivers will be heading to Russia in high spirits following their performances in Italy. The track at Sochi has high speed sections that their cars will be able to utilise and should make them the third most competitive team this weekend. Ricciardo will be keen to maintain his recent upturn in form and Norris has been one of the most consistent drivers this season. If there is any on-track drama between the Mercedes and Red Bull teams, the McLaren drivers should find themselves in a similar position to their last outing and take full advantage.
The whole McLaren factory welcoming back Daniel Ricciardo & Lando Norris after their 1-2 at Monza is just what we needed this Thursday morning 👏🏆🇮🇹

🎥 McLaren #F1 pic.twitter.com/Npn4QHQ5uR

— CRASH.NET/F1 (@CRASH_NET_F1) September 16, 2021
Ferrari are also looking to build on a pretty solid 4th & 6th place finish last Monza. The rivalry between Charles Leclerc and Carlos Sainz has been been building nicely this season with only 6.5 points currently separating the two young drivers. This track could benefit Leclerc's driving style more and he might be able to carry more speed into the corners than his teammate and thus be quicker around the circuit. It should be a fascinating battle between them and the McLaren drivers this weekend.
Alpha Tauri will be looking forward to returning to point-scoring form after both of their drivers retired in Italy. Pierre Gasly has shown he is able to extract a great deal of pace from the car and could score some hefty points here. George Russell recorded Williams' third points finish of the season last time out by finishing 9th and will be hoping to maintain his performances in both qualifying and the race.
On helmet with Mr. @GeorgeRussell63 as he speeds around the track at Monza. #ItalianGP 🇮🇹 pic.twitter.com/q4Dkkwq18T

— Vincenzo Landino (@vincenzolandino) September 10, 2021
We hope you enjoyed the article 'F1 Russian Grand Prix Preview.' Who do you think is going to win the F1 Russian Grand Prix? Will Verstappen be able to catch Hamilton? Will Bottas support his teammate? Let us know your thoughts!
Read more on motor sport below: