The Greatest Italian Football Players of All Time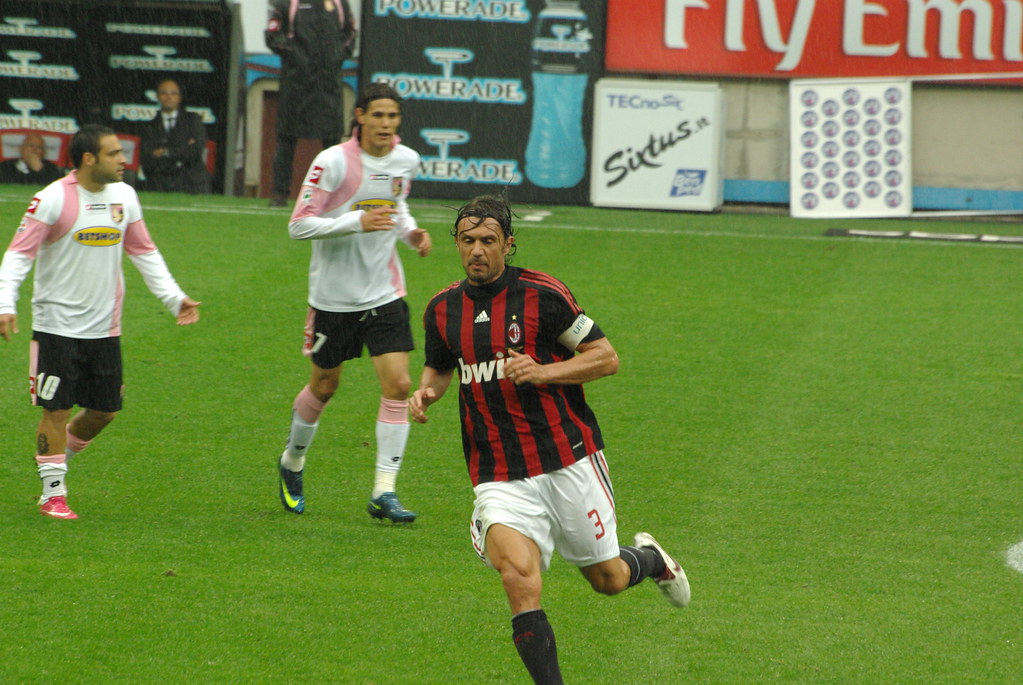 The Greatest Italian Football Players of All Time
Football isn't just a sport to Italians; it is a way of life. We saw that to its full extent at Euro 2020, Azzurri fans all around the world flooded the streets to celebrate their emotional European Championship win against England.
Gianluigi Donnarumma's penalty save against Bukayo Saka in the shootout, gave Roberto Mancini and his team only their second ever Euros' trophy, to add to their four World Cups, but compared to all their previous success stories, this victory was done in a different fashion.
Italy's past victories were won by playing a conservative approach. The great Italian sides throughout the years were masters at controlling the tempo. They slowed down matches by playing backwards passes to frustrate the opposition, and had attackers that were efficient enough to deliver a lethal blow. Mancini's new tactical approach allowed Italy to play on the front foot and adopt an aggressive press.
Italy's cautious style of play wouldn't have been possible without intelligent and skilful players, luckily they have had that in abundance. Today, we count down the eight greatest Italian football players of all time.
Monday night & Lygon St going off! Our Italians are celebrating #Euro2020 🙂🇮🇹⚽️ pic.twitter.com/cNakFQV2uY

— Craig Ondarchie MP (@CraigOndarchie) July 12, 2021
8. Franco Baresi
Franco Baresi is the first, and definitely not the last, defender to make an appearance on this list. Italy is a country that put as much emphasis on a clean sheet as a goal. So, it comes as no surprise that the Azzurri are able to endlessly produce outstanding defenders, such as Baresi.
Baresi was a natural-born leader, becoming AC Milan's captain at the age of 22. He spent his whole 20-year career with Milan and witnessed some of the Rossenari's darkest days, such as the two relegations, in the 1980s, due to match-fixing. Despite their demotions, he still lifted three European trophies, along with seven Scudettos and built one of the great all-time partnerships with Paolo Maldini. Upon his retirement, AC Milan paid homage to Baresi's playing career, by retiring his number six shirt.
It is not only in Milan that Baresi is adored, the whole of Italy loved Franco Baresi's tenacious defending. He won the World Cup with Italy in 1982 and captained his side to a World Cup final defeat, in his penultimate cap.
He ended his career with 81 caps for the Azzurri and left AC Milan as an icon, thanks to his loyalty and devotion to his boyhood club.
Paolo Maldini & Franco Baresi played 196 games as a central defensive partnership, but in those 196 games they conceded only 23 goals. 😲

GOATS pic.twitter.com/QT9IeY88ST

— Kalalankoma (@chriskibira) June 13, 2021
7. Alessandro Del Piero
It is difficult to put a finger on who the greatest player is to don the famous black-and-white shirt. Michel Platini, Zinedine Zidane and most recently Cristiano Ronaldo have all starred in Turin, but Del Piero can stand his ground amongst the greats.
Alessandro Del Piero was the living embodiment of Juventus' spirit and style, the Old Lady's top goalscorer, with 290 goals in 705 appearances, won numerous trophies with the club. His one Champions League, six Serie A titles and one UEFA Super Cup, gave him heroic status in Turin, but for Italy, his fortunes differed.
The versatile attacker had to wait 11 years after his Italian debut to finally taste success on the international scene. After missing two guilt edge chances, when 1-0 up, in Italy's 2-1 Euro 2000 final loss against France, he stared at the World Cup in 2006.
Despite not owning a starting spot in Marcello Lippi's eleven he was an effective super sub. His most famous goal in an Italian shirt came when he replaced Simone Perrotta and scored the second goal against Germany in the semi-final. Del Piero came off the bench, again, in the final as Italy beat France on penalties and cemented his place in Italy's history books.
6. Fabio Cannavaro
Cannavaro was an anomaly, standing at 5ft 9. Despite his height, he was a threat in the air, possessing an incredible leap and he also had a great understanding of the game which allowed him to dominate some of the best attackers in the world.
He played for some of the most historic clubs in the world, starting out in Napoli, then making a name for himself at Parma during their golden era. After multiple impressive performances for his club and country, he moved to Inter Milan where he spent two trophyless seasons. The defender's next move was to Juventus, where he rekindled his relationship with former Parma players Lilian Thuram and Gianluigi Buffon, winning two league titles with the Old Lady.
Then Cannavaro made history. In 2006, he led his country to their fourth World Cup, beating France in the final on penalties. Italy's defence was a key aspect to their success keeping a record of five clean sheets and letting in just two goals during their victorious campaign.
After the World Cup, Juventus were found guilty of match-fixing, which resulted in their relegation to Serie B and meant Cannavaro moved to Real Madrid. Within his first six months had become only the third ever defender to win the Ballon d'Or, solidifying himself as one of the all-time great Italian football players.
It's 15 years since Fabio Cannavaro's colossal performance in the World Cup Final.

Here's two minutes of the handsome bastard grafting and scrapping, refusing to give France a solitary inch…

(👍🎥 @EdoJogo)pic.twitter.com/gqTIs8aImN

— A Funny Old Game (@sid_lambert) July 9, 2021
5. Francesco Totti
The ultimate one-club man. Francesco Totti is idolised in Rome and it is not hard to see why. Growing up in the capital and rising through the youth ranks, the Golden Boy of Italian football ended up making 785 appearances for I Giallorossi. He scored 307 goals and racked up 185 assists, numbers that will be difficult to match in Roman colours.
His ability alone would make any Roma fan fall in love with him, but his faithfulness is just as impressive, his continuous rejection of bigger clubs, such as Real Madrid, showed his dedication to Roma and their fans. Totti still had trophies to reward his loyalty, winning one Serie A and four Cup competitions during his 22-year career, and also tasted success in the blue of Italy as well.
He won 58 caps for Italy with seven of them at the 2006 World Cup, along with Del Piero and Cannavaro. Going into the tournament Totti and Del Piero were battling it out for the same spot, with Totti getting the nod. In the end, he justified Lippi's decision by scoring one and picking up four assists in the campaign. His performances in the tournament meant the love for Totti now grew outside of Rome.
The 25-year relationship between himself and Roma ended in 2017. He left with a record five Italian player of the year awards and a bond between Roma and Italian fans that may never be seen again.
Four years ago today, Francesco Totti confirmed his retirement from football 👑

He scored over 300 goals in 25 seasons with Roma 🤯

The ultimate one club player ❤️ pic.twitter.com/3acTkgihwy

— Goal (@goal) July 17, 2021
4. Paolo Maldini
Maldini is one of the all-time great Italian football players. He represented everything about AC Milan across his 25-year career. He had every attribute you wanted a defender to have; a deep understanding of the game, a strong challenge and an ability to lift a team, all these skills helped the Milan legend stay at the top level for almost three decades. Throughout his tenure, he won a myriad of trophies, including seven Serie A titles, five European Championships and one Italian Cup.
For Italy, he didn't have as much success in terms of trophies, retiring in 2002 after Italy's shocking defeat to South Korea at the World Cup, meaning he missed out on the Azzurri's World Cup success by four years. Although Maldini didn't win a trophy with his country, he was still a standout performer in a lot of tournaments, playing an important role in Italy's run to the 2000 Euros final. He was the captain during that tournament and played 126 times, a record that got broken by Gianluigi Buffon.
Maldini managed to stay at the top of international and club football longer than most and came up against many attackers, with Ronaldinho and the Brazilian Ronaldo admitting he was their hardest opponent. For a player to start his career up against the likes of Maradona and finish his career facing Cristiano Ronaldo, speaks volumes about him as a person, player and pro and should remain a role model for any defender growing up.
May 23rd, 2007 | Revenge!

Milan are champions of Europe for the 7th time in their history after defeating Liverpool 2-1 in the Champions League final! 🏆 pic.twitter.com/onqgA3GllQ

— III (@Coltonare) June 9, 2021
3. Andrea Pirlo
Unlike a lot of players on this list, Andrea Pirlo didn't show the same loyalty, playing for both the Milan clubs and Juventus but is still loved by fans from all the big three. This devoted love towards the maestro is due to the quality he showed throughout his time as a player.
Pirlo had an incredible ability to almost slow down time and spray passes to whoever he wanted to. The Architect moved from Inter Milan to AC Milan and really started to shine, Pirlo played at the base of the midfield in one of the greatest teams Italy and European football has seen. He was the orchestrator in the AC Milan team that won two Champions Leagues and two Scudettos. In 2011 he transferred his skills to Juventus for free and played in a team that started a dynasty in Italian football winning four consecutive Serie A titles.
For Italy, he was a calming presence, during the day of July 9th 2006 he was playing the Playstation and by night he was controlling the game and winning the World Cup for his nation. The best anecdote to sum up the career of one of the greatest playmakers of his generation.
🇮🇹 Andrea Pirlo + Panenka = 👏👏👏

🎂 Happy 70th birthday to the father of chipped penalties, Antonín Panenka! 🎉 pic.twitter.com/nAhLjjLsAG

— UEFA EURO 2020 (@EURO2020) December 2, 2018
2. Gianluigi Buffon
Gianluigi Buffon is the only player on this list still playing despite being one year old than Andrea Pirlo. The legendary goalkeeper returned to Parma this summer, the club where he grew his reputation as one of the best young shot-stoppers. In 2001 he then moved to Juventus for £47.60 million pounds, a world-record fee at the time for a goalkeeper. Looking back now, the near £50 million spent on him was an incredible deal, playing 685 times for the Old Lady and winning 10 Serie A, an Italian record, and 12 Serie A goalkeepers of the years, another record. He played in Turin for 19 years but never tasted European success, losing three UCL finals.
For Italy, he did get international success only conceding one goal en route to the final, an own goal, he would concede to a Zinedine Zidane penalty in the final but would lift the trophy in the end. At the end of the tournament, he won the goalkeeper of the tournament, and his impact was so important to Italy's triumph that he would finish second on the Ballon d'Or. Buffon only retired from international football three years ago at the age of 40, racking up a record of 176 caps and 80 of those were as captain.
Gianluigi Buffon is a goalkeeping icon and one of the greatest Italian football players of all time, who will now try to help his first professional club, Parma, return to the top flight of Italian football. He hasn't let age affect his performances as he still made eight appearances in the Serie A last season as an adequate backup to Wojciech Szczesny. Let us hope for one last hurrah for the great Gigi Buffon.
I'm coming home 🏠🟡 pic.twitter.com/vYBTBH4vSy

— Gianluigi Buffon (@gianluigibuffon) July 14, 2021
1. Giuseppe Meazza
Meazza is often regarded as the greatest of all Italian football players, to ever grace the pitch. Meazza was a superstar from the get-go, scoring a brace on his debut at the ripe age of 17. Two years later Peppino would really announce himself, he scored 31 goals in his maiden Serie A campaign, a record that still stands to this day. 13 years, 242 goals, three Serie A titles and one Coppa Italia later, he left I Nerazzurri as an icon and moved to their city rivals AC Milan and then onto Juventus, where he struggled to replicate his stunning form.
Meazza's greatest achievement came on the international stage. Meazza led the line as Italy won their first World Cup in 1934 and then four years later starred in the country's second World Cup win. Meazza and his side's win in 1938 meant Italy became the first nation in history to win consecutive World Cups.
In 1980, 33 years after his retirement from football, Meazza's name was given the honorary title to the San Siro Stadium. A stadium that saw Meazza's incredible mind and ability shine for many years. The highest respect Inter Milan could give to a player, who did so much for them throughout his playing and managerial career.
We hope you enjoyed this article "The Greatest Italian Football Players of All Time". Who would be on your list of the greatest Italian players of all time? Let us know!
Read more on football here: