The Fairytale Story of Atalanta B.C.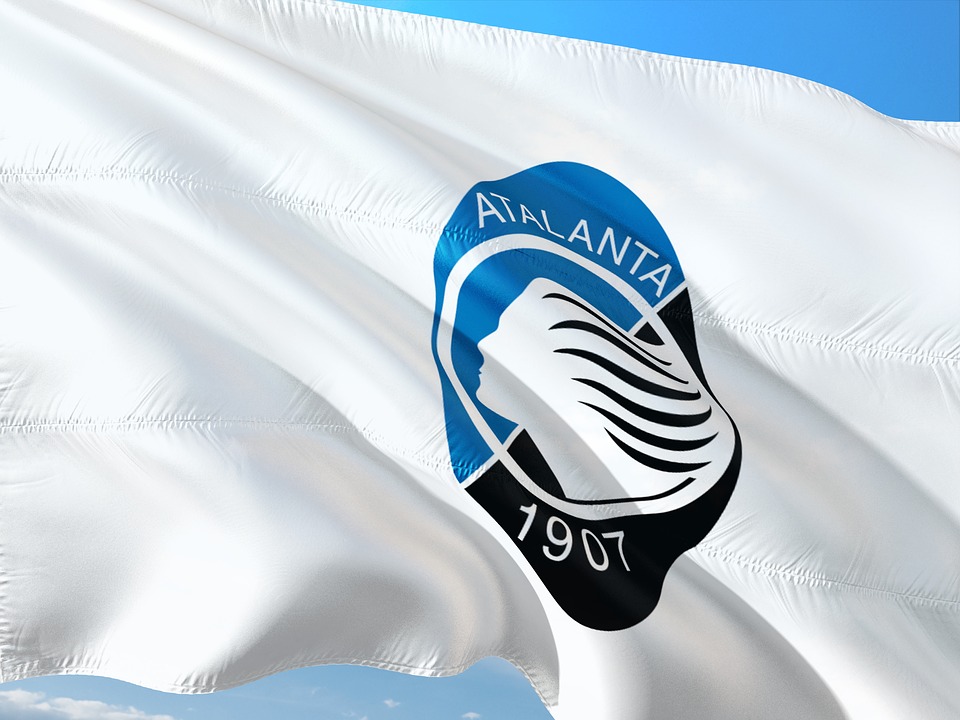 The Fairytale Story of Atalanta B.C.
Currently sitting third in the Serie A, Atalanta look set to earn themselves a seat amongst Europe's elite next season.  The divine rise of Atalanta this season has seen the team catch the eye of many fans across the footballing world.
Guided by Gian Piero Gasperini, the 'Nerazzurri' are the highest scoring side in the league and have scored 23 goals more than leaders Juventus.
#Atalanta before Gasperini!

Promoted to Serie A in 2010/11
2011/12 – 13th
2012/13 – 15th
2013/14 – 11th
2014/15 – 17th
2015/16 – 13th

With Gasperini!

2016/17 – 4th
2017/18 – 7th
2018/19 – 3rd
2019/20 – 3rd*
He turned a mediocre mid table team to a champions League contender! pic.twitter.com/90ilbaLpII

— AM. (@akm_theone) July 12, 2020
The Champions League Fairytale…
Not only have they impressed in the domestic league but they have been sensational in the Champions League. After sealing an 8-4 aggregate win over Valencia in the round of 16, Atalanta have earned themselves a mouth-watering clash with French champions, Paris Saint-Germain, in the quarter-finals.
Relegated in 2010 from Italy's premier division, how have Atalanta gone from a 'small' club in Bergamo to one of Europe's deadly teams?
You thought PSG got an easy Champions League draw?

Think again.

Atalanta have now scored 93 goals in 33 Serie A matches this season.

— Goal (@goal) July 15, 2020
The Rise of Atalanta…
After relegation in 2010, Atalanta finished top of Serie B the next season and immediately planned for the future. They were always there or thereabouts in Serie A, just falling at the last hurdle until they appointed Gian Piero Gasperini. 
The 62-year-old admitted that he had his struggles early on and was on the verge of being sacked, but all that changed. Gasperini sold players that didn't suit his system for a large profit.
Atalanta's Gian Piero Gasperini: 'Players who aren't used to working hard scare me' | Atalanta | The Guardian https://t.co/NjrSmpisfH

— jim forsberg (@Forsberg1Jim) July 15, 2020
The likes of Gagliardini, Franck Kessie, Gianluca Mancini, Bryan Cristante and most recently Dejan Kulusevski were all sold to pave the way for the new Atalanta. 
 Over recent years, they've excelled and exceeded a lot of people's expectations. 
The Tactics…
Gasperini tends to favour a 3-4-2-1 approach. Robin Gosens and Hans Hateboer are instrumental in this system. The central midfielders also drift out wide to help support the attacking, versatile, wing-backs and allow them to burst forward on the flanks.
what a job from Gasperini. the chemistry between players and tactics, looks like they already together for 10 years. credit also to Atalanta scouting / sporting director who can find players fit into the system

— Adam (@essmiradam) July 12, 2020
In midfield, the likes of Mario Pasalic, Marten De Roon and Remo Freuler are constantly moving to provide options.
If one of the three centre backs push out into midfield with the ball, then it's common to see them holding midfielder drop to provide cover. However, when Atalanta are attacking, we tend to see Pasalic drive forward and can sometimes be one of the furthest men forward. 
Alejandro Gomez is such a key player to the side. The Argentine likes to drop deep and switch the ball out wide to the wing-backs. He is always on the go, playing neat, intricate passes in midfield and eventually, in and around the box waiting for an opportunity.
Alejandro Gomez in last 5 seasons

15/16: 36 app 7G 10A
16/17: 39 app 16G 11A
17/18: 44 app 9G 11A
18/19: 46 app 11G 13A
19/20: 39 app 7G 18A

Carried Atalanta from Bottom 10 to Europe, would have been in one of the best CAM itw debate if he had media attention pic.twitter.com/SRKoPlR31c

— Priyanshu (@PRYopinions) July 12, 2020
Atalanta's Fierce Strikeforce…
Josip Ilicic, Duván Zapata and Luis Muriel are deadly in attack. Between them, the trio have scored 48 times in the league so far. Gasperini wants his forwards to push up and always play one-twos with each other and try and quickly break down opposing defences. 
I LOVE this ATALANTA team

Atalanta's attack this season in serie A:

Josip Ilicic – 20 goals, 5 assists

Luis Muriel – 18 goals, 1 assist

Duvan Zapata – 17 goals, 5 assists

Robin Gosens – 10 goals, 8 assists

Mario Pasalic – 9 goals, 7 assists

A. Gómez – 7 goals, 18 assists

— Prophet Chijioke. (@ProphetChijioke) July 16, 2020
Slovenia's Finest…
Josip Ilicic is such a versatile forward. He can drop deep and bring others into play. With his height advantage, the defence can go long to the Slovenian, who will then be able to use his decent hold-up play to, again, bring the wing-backs and midfielders into the game and press in the final third.
With just five games to go, Atalanta has certainly been a joy to watch this season in what has been an excellent campaign for Gasperini and his men.
We hope you enjoyed this article 'The Fairytale Story of Atalanta B.C.'. How far do you think they can go in the Champions League? Let us know!
Read more on football here: