The Impossible Job of an England Under 21 Manager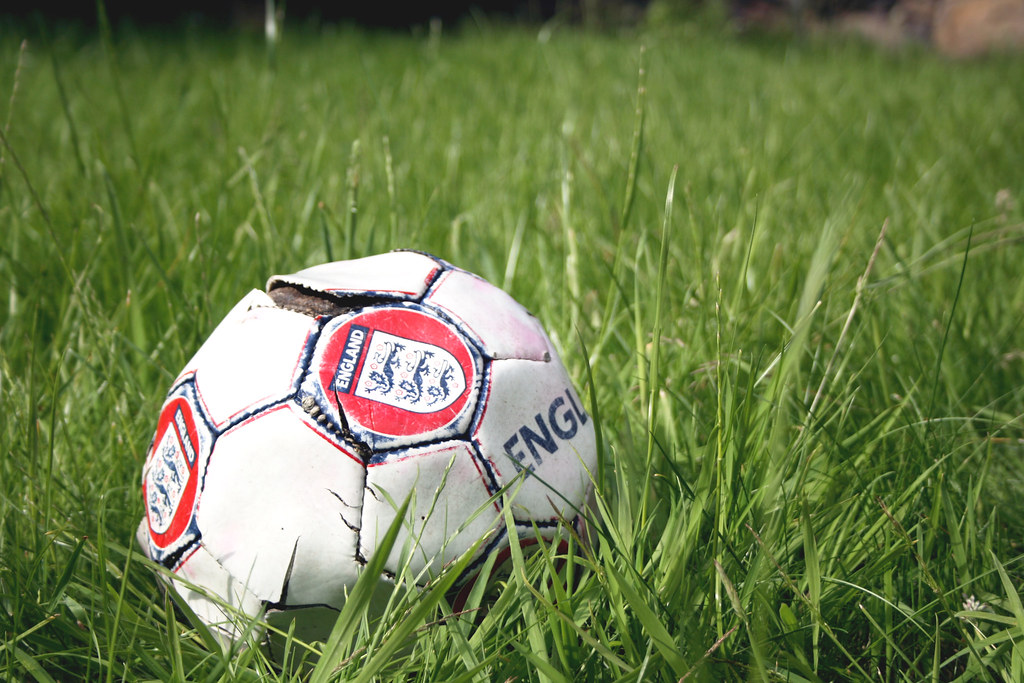 The Impossible Job of an England Under 21 Manager
Aidy Boothroyd left his role as the England Under 21 manager after a disappointing European U21 Championship campaign.
Back in March, England's U21's were knocked of the European U21 Championship group stages and Aidy Boothroyd faced fierce criticism after a series of lacklustre performances.
Danny Murphy argued that ex-England Under 21 manager, Boothroyd has to take a large portion of the blame after their exit from the tournament, and Jamie O'Hara labelled Aidy Boothroyd's management as "embarrassing".
❌ "This is embarrassing! He's not Gareth Southgate's assistant."

👎 "You've gone to two tournaments & got knocked out in the group stages."

🤦 "It's pathetic, he has ten players that play in the #PL."

Jamie O'Hara SLAMS Aidy Boothroyd's time as England Under 21's manager. pic.twitter.com/0IcMsRJdZN

— talkSPORT (@talkSPORT) April 1, 2021
This criticism can be seen as unfair as the main role of any under 21 manager is to uncover future stars and help them on their way to the first team.
The sheer magnitude of the England U21 job means that any poor performance will be in the spotlight even though most youth managers aren't too concerned about results.
Aidy Boothroyd described the England Under 21 managerial role as an "utterly impossible job" and he also made the point that his job entails producing players and creating a pathway to the first team.
The 50-year-old was successful in creating a pathway to the first team during his four-and-a-half-year stint with the England U21's.
Many players that currently feature for England's senior team have played under Boothroyd with the under 21's.
These players are, Reece James, Phil Foden, Jude Bellingham, Dean Henderson, Mason Mount, Dominic Calvert-Lewin, Jordan Pickford, Ben Chilwell, James Ward-Prowse and Jack Grealish.
Some of these players are labelled as the most exciting young prospects in world football right now and this fresh, new generation of English players is the best the country has seen for some time.
A 'golden generation' of English players doesn't come around often and we could be seeing one unfold right before our eyes.
Who remembers this 🏴󠁧󠁢󠁥󠁮󠁧󠁿 team? 🤩 pic.twitter.com/E6FgYj9Q0c

— 433 (@433) April 5, 2021
The fact that Aidy Boothroyd helped to create the pathway for a lot of the current England senior players suggests that he could be one of the most successful England Under 21 managers that we've ever seen.
Just before Boothroyd stepped down as the England under 21 manager, he stated: "I'm currently in the chair and have enjoyed being in the chair and want to carry on and do what I think has been a successful job. That's it really. I don't get distracted too much, it's more to focus on the team and the staff.
"The England senior men's job was called the impossible job. The England Under 21 team is the utterly impossible job.
"You shouldn't be working in youth development if you think your job is to win every game and not produce players for the senior team. It's about the senior team, at the end of the day and we're here to support them".
It's hard to understand why the public care so much about the England under 21 results when so many promising young footballers are being produced and going onto play for the senior team.
From Boothroyd's quotes, it's clear that the England Under 21 manager role set out by the FA is to help produce players and create a pathway to the first team.
Therefore, the criticism that Aidy Boothroyd has come under is unjustified and therefore makes the job impossible for the future England Under 21 manager.
Aidy Boothroyd's career so far
Boothroyd was used to coaching senior club sides before he made the decision to coach in England's youth set up.
A career ending injury whilst he was playing at Peterborough United forced him to retire in 1998 and he was given a job as the clubs under 17, under 19 and reserve team coach.
Boothroyd proved to be very intelligent when it came down to the tactical side of the game as he left Peterborough in 2001 to join Norwich City as youth team coach. He then went onto be the youth development officer and technical director at West Brom before assuming the position of first team coach at Leeds United in 2004.
Boothroyd was appointed Watford manager in March 2005 when he was just 34. The Hornets were staring at the face of relegation when he came, much to the dismay of the fans as they didn't think he was the man to keep Watford in the Championship.
However, two 1-0 away wins at Rotherham and Stoke propelled Watford out of the relegation zone and maintained their Championship status with a game to spare.
At the beginning of the following season, Boothroyd ambitiously declared that his aim was to gain promotion to the Premier League.
As the season went on, Watford started to look stronger and more capable of reaching Aidy Boothroyd's said target as they reached the play-offs.
A London derby was set up as Crystal Palace looked to end Watford's promotion hopes but they failed as the Hornets convincingly made the play-off final with a 3-0 aggregate win.
Aidy Boothroyd and Watford faced Leeds United in the Championship play-off final, a team he used to coach.
A 3-0 win saw Watford reach the Premier League despite scrapping for safety the season before. This was an incredible way to end Aidy Boothroyd's first full season in management.
Happy 50th Birthday to former #WatfordFC manager, Aidy Boothroyd.

Boothroyd won promotion with Watford in 2005/06 season.

Boothroyd took charge of 174 games winning 247 points. pic.twitter.com/ALAqOjiJyr

— The Voices of The Vic (@VoicesOfTheVic) February 8, 2021
Boothroyd carried the Hornets throughout their Premier League campaign, but he couldn't save them from the drop as they finished 20th with just 28 points. However, in the same season, Watford reached the FA Cup semi-finals which handed Aidy Boothroyd a new three-year deal.
Watford were 12 points clear at the top of the Championship following their relegation and looked set to bounce straight back.
The second half of the season was a different story as Watford hit a poor run of form and the fans started to get on Boothroyd's back.
The Hornets almost missed out on a play off place as they went into the final game of the season having won just one game in 13 games. A 1-1 draw with Blackpool was enough to secure sixth place, but Aidy Boothroyd's men fell apart in the Play-off semi-finals at the hands of Hull City as the Yorkshire side won 6-1 on aggregate.
Aidy Boothroyd vowed to change his style of play after missing out on an immediate return to the Premier League, but the young manager failed and left the club by mutual consent on the 3rd of November 2008.
Almost a year after Boothroyd's departure from Watford, he was appointed as the new manager of League One side, Colchester United.
Colchester finished just outside of the playoffs in what seemed like a season of déjà vu for Boothroyd. The U's were in the top 6 for the majority of the first half of the season but a collapse in form, which saw Colchester win only twice in 14 games, left Colchester outside of the playoffs.
Boothroyd seemed motivated to get rid of the underperforming players and put together a promotion push next season, but he decided to venture over to Coventry City in May 2010.
Aidy Boothroyd succeeded Chris Coleman as the manager of Championship side Coventry City but yet another poor run of results for Boothroyd resulted in his sacking in March 2011.
In the following season, Northampton came knocking for the appointment of Aidy Boothroyd as they looked to avoid dropping down to the Conference.
Northampton found themselves at the bottom of League Two when Boothroyd took over and he guided them to safety during his first season. Unexpectedly, the Cobblers mounted a promotion push the following season as they just made the playoffs after finishing sixth. A 2-0 aggregate win against Cheltenham in the semi-finals set up a clash with Bradford City at Wembley for a place in League One.
Northampton were outclassed on the day as the Bantams were three goals up under half an hour. Bradford City won the final 3-0 and were promoted to League One as Northampton were left with it all to do again next season.
Aidy Boothroyd was sacked by Northampton in December 2013 as club sat at the bottom of League Two.
This sacking signalled the end of club management for the foreseeable future for Aidy Boothroyd as he was appointed as England under 20 manager in February 2014 but was left in charge of the under 19's the following year after a reshuffle.
Aidy Boothroyd was named as caretaker manager of England's under 21's as Gareth Southgate was named as interim manager for the senior team. The ex-Watford boss later became the permanent England Under 21 manager after Southgate succeeded with the senior team.
Boothroyd guided his under 21 side to the semi-finals of the European under 21 Championships in 2017 as they lost out to Germany on penalties.
One year on, the ex-Watford manager won the 2018 Toulon tournament after a 2-1 win over Mexico in the final thanks to goals from Dael Fry and Kieran Dowell.
However, the pressure of major tournaments continued to haunt the England under 21 side after this as the incredible young English talent fell short at the group stages of the 2019 and 2021 European Championships, which resulted in Aidy Boothroyd leaving the role on the 16th of April 2021.
NEWS | Aidy Boothroyd leaves England U21 role after European Championship exit.https://t.co/KvrDUnDh9T

— The Athletic UK (@TheAthleticUK) April 16, 2021
Is the England under 21 team seen as a 'reserve' team?
Another reason why it's hard to criticise a youth manager on their success is that the young players that are deemed as a 'special talent' usually go on to play for the senior team straight away. For example, Kylian Mbappe never played for the French under 21 side, instead he was called up to the French senior squad despite him making his international debut at 18.
Phil Foden, Mason Mount, Declan Rice, Reece James and Jude Bellingham would've all been eligible for the European under 21 Championship, but they've now planted themselves firmly in the senior squad.
Obviously, this is the same for every nation competing in the tournament, but it proves how hard it can be for international youth managers to get results as they don't have all eligible players at their disposal.
This could also impact a player's motivation to play for England's youth teams and this lack of motivation could be reason for the lacklustre results.
The number of teenagers currently being called up to the England senior squad makes the under 21 team look like a 'reserve' team.
Most of the current players in the England under 21 squad seem unlikely to earn a senior England cap and previous under 21 squads help prove this.
Out of the starting 11 picked by Aidy Boothroyd in his first game in charge of England's under 21's, only James Ward-Prowse was named in the last senior England squad
The team that beat Kazakhstan 1-0 in October 2016 looked like this:
England U21 XI vs. Kazakhstan: Woodman; Holgate, Holding, Chambers, Galloway; Chalobah, Baker, Ward-Prowse; Loftus-Cheek; Gray, Redmond.

— Squawka News (@SquawkaNews) October 6, 2016
Goalkeeper Freddie Woodman is currently playing in the Championship for Swansea City, on loan from Newcastle. Mason Holgate has made 23 Premier League appearances for Everton this season, but he hasn't earned a senior England cap.
Callum Chambers and Rob Holding are both currently at Arsenal. Holding has been a lot more regular in Arsenal's team this season but Chambers earned three senior England caps in 2014.
Galloway is currently at Luton Town but hasn't played this season due to injury.
Chalobah is now 26 and went onto make one appearance for the England senior side. The midfielder is now a regular at Watford having won promotion to the Premier League this season.
James Ward-Prowse and Ruben Loftus-Cheek have arguably gone onto have the best careers out of the side. They've gone onto pick up 16 senior England caps between them and both currently play in the Premier League. Loftus-Cheek even got some game time in the 2018 World Cup after he came on as a 80th minute substitute in a 2-1 win against Tunisia.
Lewis Baker has spent the majority of his career on loan from Chelsea. He's currently playing in Turkey for Trabzonspor.
Demarai Gray became a Premier League champion in 2016 with Leicester City but his career hasn't materialised since. The winger was signed by Bayer Leverkusen in January 2021 after quickly becoming out of favour at Leicester.
Nathan Redmond made one appearance for the England senior team in 2017 but he now finds himself predominantly on the Southampton bench at 27 years old.
Not many have gone onto reach the heights that an England under 21 starter is destined to reach, and this is a common theme throughout the years.
It suggests that there is a lack of quality of in the players handed to England under 21 managers and the media still expects them to succeed.
The England under-21 side is a victim of the hype created around young English players (similar to the senior side). The hype creates high expectations of players that aren't capable of achieving them.
Who could be the next England under 21 manager?
Justin Cochrane is the current favourite for the hot seat. Cochrane is the England under 17s manager and the step up to the under 21s suits England's recent philosophy.
Ex Everton defensive midfielder, Lee Carsley is second favourite for the job. Again, this would suit the England philosophy of promoting within as he's the current England under 20 manager.
Sol Campbell also finds himself in the running as the ex-England international is looking for his next job after leaving Southend United in June last year.
It won't be an easy job for any of these managers due to the high expectations that come hand in hand with it. The media need to realise that the England youth set up is meant to prioritise the development of England's young footballers.
Joe Cole (12/1) and Mark Warburton (14/1) have entered the next England U21 manager market, which is led by Frank Lampard.

Full odds below… 🏴󠁧󠁢󠁥󠁮󠁧󠁿

BeGambleAware | +18#YoungLions

— The Sack Race (@thesackrace) April 3, 2021
We hope you enjoyed this article 'The Impossible Job of an England Under 21 Manager". Who do you think should be the next England under 21 manager? Let us know!
Read more on football here: