Seve Ballesteros – Our Diamond in the Rough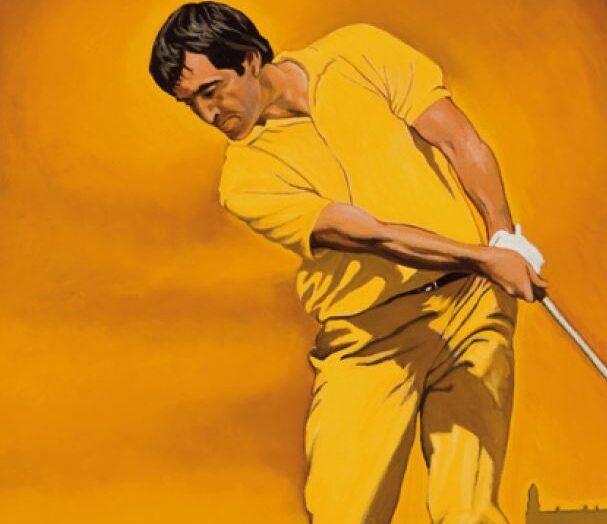 Seve Ballesteros – Our Diamond in the Rough
In his prime he was peerless.
A swashbuckling crowd-pleaser like no-other.
On the eve of the 2021 US Masters (and more significantly the tenth Anniversary of his passing); the mercurial talents of Severiano Ballesteros, come to the fore.
Hugely instrumental in recalibrating European Golf within a US-dominated landscape; Seve introduced himself to the wider sporting public, via the 1976 British Open at Royal Birkdale in Southport.
The strikingly handsome 19-year-old from the Spanish village of Pedrena, carded a three-under-par opening round of 69, to share the lead in his first-ever Major Championship.
Carefree in mind and body; Seve repeated the feat on Day 2, to cement his position atop the leaderboard, at the midway point.
Henceforth however; his cavalier approach from tee-to-green (on this most unforgiving of links); offered inroads for the chasing pack, which included his final-day-partner, Johnny Miller.
The former US Champion took full advantage, carding a six-under-par finale to lift the famous Claret Jug.
Ballesteros; having endured countless setbacks through sixteen holes, composed himself sufficiently to finish Eagle-Birdie, thus securing a share of Second Place with none-other-than Jack Nicklaus.
And a star was undoubtedly born.
Indeed within 36 months, Seve was crowned Open Champion following victory at Royal Lytham & St Annes, with the aforementioned Nicklaus resigned to yet another runners-up berth.
Ballesteros recognised (above all else); that to be truly accepted within the Sports hierarchy, involved securing Major success Stateside. Namely the 'invitation-only' US Masters at Augusta National.
His Birkdale exploits had garnered a free-pass in April 1977, and Seve adapted reasonably well to the unique Georgia contours, improving his position exponentially, with a credible 12th place finish by 1979.
In the build-up to the 1980 event; Europe's premium Golfer was in rude health, and determined to prove his Lytham success was no flash-in-the-pan.
Seve came out swinging.  He carded a course-best 66 on Day 1, following it with rounds of 69 and 68, which afforded the young pretender an incredible seven-shot cushion with eighteen holes remaining.
After a trouble-free front nine, he endured a five-hole torment, before Birdieing 15 to all-but secure the Green Jacket.
In becoming the first European to win the US Masters (a feat he repeated in 1983); Seve created a pathway for countless others. His achievements with regard to the Bi-Annual Ryder Cup event (victories in 1985,'87"89 and '95 as a player); plus captaining the side to victory in his homeland in 1997; render him beyond comparison.
And as this years Masters unfolds, his legacy lives long – Around Amen Corner and beyond.
Gracias por todo Seve.
We hope you enjoyed the article "Seve Ballesteros – Our Diamond in the Rough." What is your favourite memory of Seve? Let us know!

Read more on Golf here: