Top 10 Best Treadmills for Home Workouts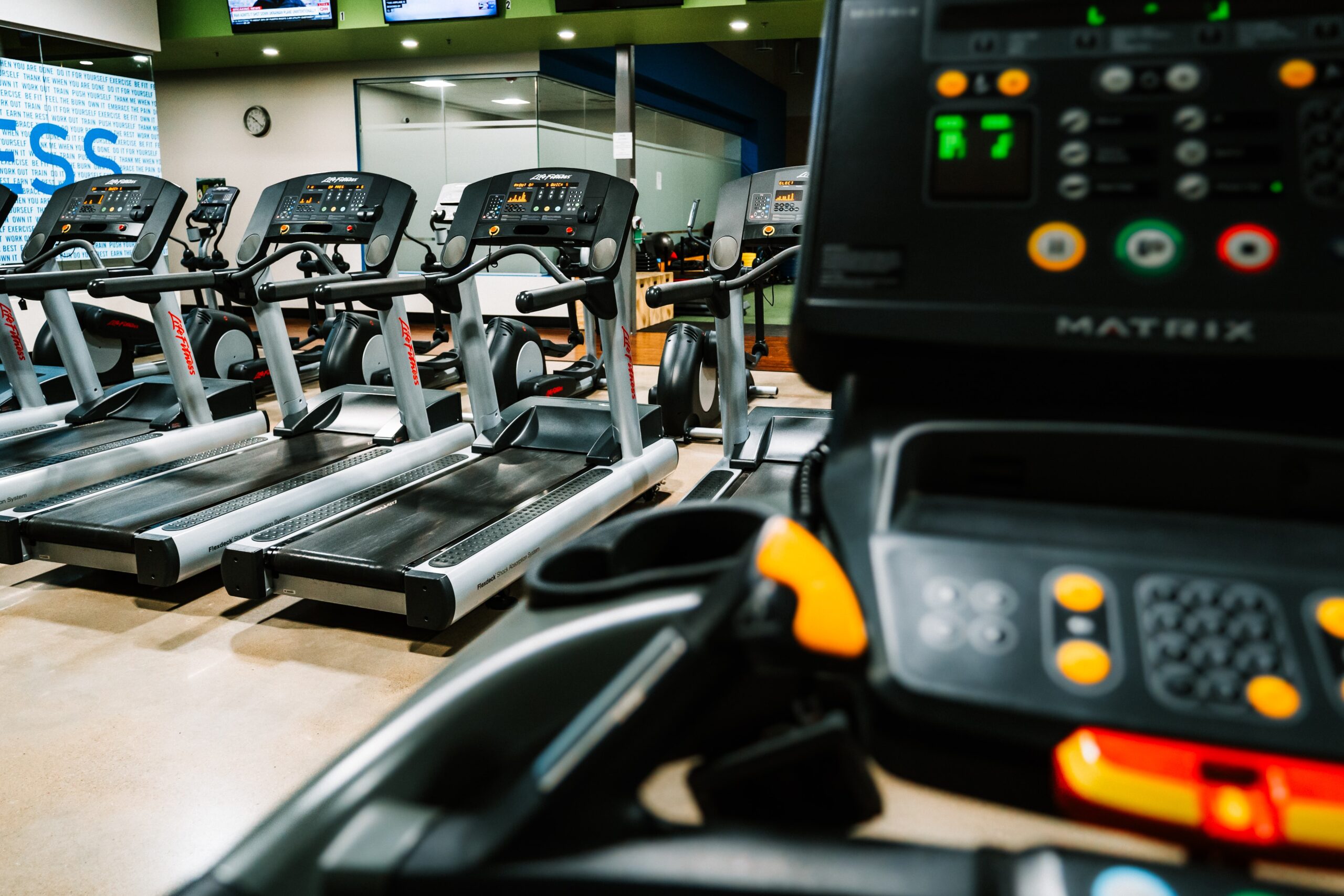 Top 10 Best Treadmills for Home Workouts
Following a year of uncertainty after the coronavirus pandemic, many of the population has taken comfort in the fact that they can exercise from home. With local gyms closed and indoor activities postponed, people have had to adapt to accommodate their active lifestyles.
The most likely form of exercise has been outdoors, where running and cycling has increased in popularity. However, there has been a boom for home-fitness products as well.
Not only has this helped companies get through this difficult period, but also allows the customer to complete their daily exercise. Treadmills for home workouts especially, have been the most common form of exercise over this lockdown period.
However before we look at the best treadmills currently on the market, we must ask, what should you be looking for when purchasing and how do you find the best option for you?
What factors to consider when buying a treadmill
Size – Depending on your home requirements and space at your disposal, the size of a treadmill can be a huge determining factor when buying a treadmill. For people lucky enough to fashion a home gym or utilise a spare room, a treadmill can most likely be left unfolded permanently. However for others a mitigating factor will be the compatibility of a treadmill, something that can be easily folded away after use. Treadmills vastly range in weight, shape and size, for some a treadmill that can conveniently fold and fit behind the sofa or under the stairs, remains a must-have feature.
Cost – Everyone will have their personal budget in mind when shopping for a treadmill. Prices can range extensively and there will be a right price for everyone.
Speed/Features – Make sure to read the finer details on each treadmill. The range of features can be vast. Below is an overview of the top 10 treadmills we think are worth viewing.
Sporting Ferret have listed the top 10 best treadmills currently available to purchase, taking into account a variety of factors. The best value, most accessible to use, best features, and most popular was the main criteria taken into account.
10. JLL T350 digital folding treadmill
Although this treadmill may have a slightly heftier price in comparison to others, it still holds an excellent value. At £599, it has speed ranges of up to 18 km/h and incline levels of up to 20. It is foldable with built in wheels and great for experienced runners, however is a larger product than some others on this list.
On top of that, it enables Bluetooth with an iPod, iPhone, MP3 connectivity and USB interface. The treadmill contains 20 running programmes, and allows you to customise the first three. It also has advanced cushioning, to help with absorption to prevent injuries.
With a 2 year all parts and labour warranty, as well as 5 year motor cover, you can be certain that the JLL T350 Treadmill will not let you down.
9. Fitnessclub folding electric motorised treadmill
The Fitnessclub motorised treadmill is set at £399.99 on Amazon, focused with an adjustable incline design. It's main strength is its good size and foldable design, making it easy for storage. It's built with handle bars to help with grip and is set at a very reasonable price.
Not only this, but it is built in with an iPad or mobile holder to keep customers occupied when exercising. Along with a bottle holder, emergency system, and programs to help you monitor your progress- for its price this is a great treadmill.
8. ISE Mini folding electric treadmill
At a reasonable price of £280.99, the ISE mini folding electric treadmill is a great bargain. As said in the name, it is easily foldable and can fit in small spaces around the house. It is fit for low-level jogging, or high-intensity running, with 10 step speeds and four preset programmes.
In terms of home comfort, it is great for space-saving but still gives the customer what is required for a good fitness workout. The treadmill also has running fabric that is composed of five different PVC and rubber layers with good cushioning to run on.
7. Merax Redliro treadmill
The Merax Redliro treadmill is available at £465.99 on Amazon, and is one of the top rated treadmills with 4.3 stars. Even though it costs more than others, it has a high level of quality. The foldable machine has a low-noise capacity and although being slightly larger than other home machines, it can still be easily stored.
It has 12 pre-set programs fit for all forms of intensity, with two speakers, an iPad/iPhone holder and USB/Aux connectivity. As well as this, it offers multi-layer cushioning for knee-friendly training.
6. Sportstech F37 professional treadmill

As the most expensive treadmill on this list, the Sportstech F37 professional treadmill is £868. However, as seen in the reviews, the product is of the highest quality. Made for serious runners, that want to improve their running abilities. It has top speeds of up to 20km/h, a 15% max gradient and a large five-layer surface perfect for daily exercise.
It has transport rollers and a quick fold-away system, despite its large size. What makes this treadmill stand out, is the video events, coaching and multi-player mode, where you can link it to your tv or device to get the best experience possible.
5. Dripex 2 in 1 folding treadmill
The Dripex two in one treadmill, offers a very stylish and advanced look to work out on. It is very easily foldable and great for storage, with it being able to fit underneath a bed space. With its size the treadmill is great for transportation and is a quiet but powerful motor. Its two in one feature allows you to turn it into an under-desk walking pad, so you can exercise while working.
Rated at 4.7 stars on Amazon, and being one of the top sellers, for £445.99 customers are definitely getting a great home/office treadmill. A running mode of up to 12 km/h and a built in Bluetooth speaker adds to its modern style.
4. Branx fitness 'cardio pro' treadmill
As one of the top rated treadmills on Amazon, the Branx fitness 'cardio pro' is perfect for home workouts. It's 4.8 stars from 288 customer ratings suggests it is definitely worth considering. It has a large running space, 17.5 km/h max running speed, 20 incline stages and 12 programmes.
it is very easily foldable for home use and has an amazing smart shock absorption system. At £699.99 it is a little bit more expensive than most would like, however, it is a reliable machine fit for comfort and support.
3. JLL S300 digital folding treadmill
As the number three best-seller on Amazon for treadmills, this 2020 new generation machine is very popular. It has digital control technology, advanced shock absorption and a powerful digital motor fit for high-intensity levels of exercise. It has a heavier and larger build, but is still easily foldable and moveable.
The treadmill has 20 levels of incline, 15 running programmes to replicate outdoor activity and a very spacious running deck. It's high powered motor and speakers help to give it an advanced feel. At £549.99, you can find better price treadmills, but it makes up for that in quality.
2. CitySports treadmill 440W motor
As one of the best treadmills for home, the CitySports treadmill is the 4th top seller on Amazon. It has a quiet but powerful 440W motor, with adjustable speeds and is very accessible to use at home or at work. While it is more of a walking machine rather than a running machine, it still offers multiple speeds to run on.
The CitySports treadmill has a built in Bluetooth speaker and is ultra-thin, perfect for portable storage. For £299 this is one of the best valued treadmills on Amazon, and is great for a quick and easy home workout.
1. Murtisol bluetooth folding treadmill
Click Here for Deal
Sporting Ferret's number one on the list for best treadmills at home is the Murtisol bluetooth folding treadmill. It is the second top seller on Amazon and ticks all the boxes needed for a great home workout. For a cheap £209.99, it is easily accessible, easy to store and use and has multi-functioning display programmes so you can track your best performances.
Amongst the top rated treadmills, for both value and practicality, it holds all the components you would need. A tablet/Phone holder, smartphone app connection and Bluetooth services are all included. The treadmill has a perfect-sized running surface and a comfortable platform. The best way to workout on a treadmill at home.
We hope you enjoyed the article 'Top 10 best treadmills for home workouts.' Which best treadmill for home workouts is your favourite? Let us know!!
Read more Sporting Ferret reviews here: