Who could stop Lewis Hamilton's Championship Run?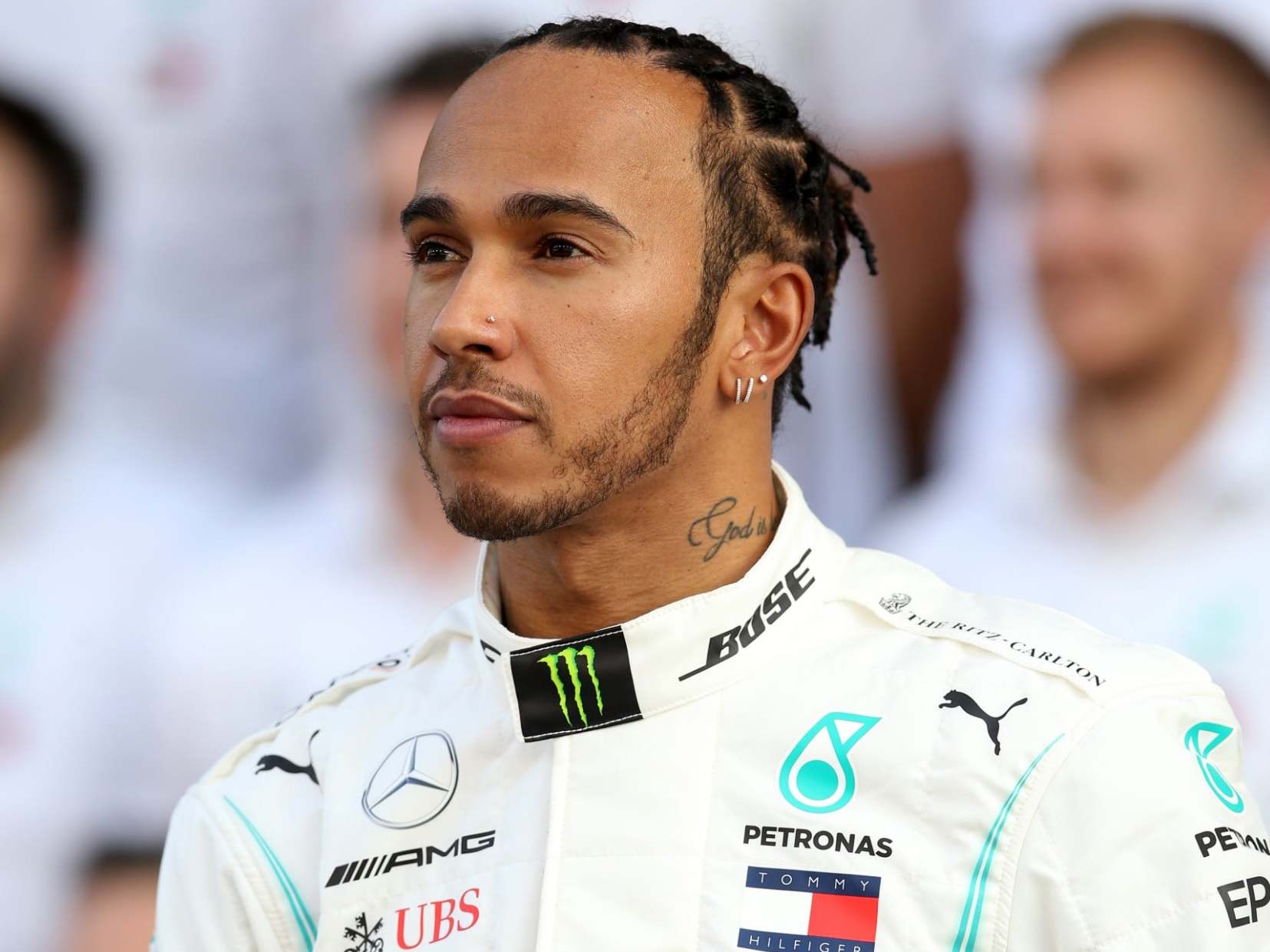 Who could stop Lewis Hamilton's Championship Run?
Lewis Hamilton, unsurprisingly, won his seventh world title this season to bring him on par with Michael Schumacher but who is the likely contender to stop him?
Despite Valtteri Bottas' win in the season opener and Max Verstappen's win during F1's 70th Anniversary, Hamilton charged towards his record-equalling seventh world title after he secured victory in Turkey's Intercity Istanbul Park. 
While some fans love Hamilton's impressive run, others hate the predictable nature of the motorsport as Mercedes and the seven-time world champion seem to be in unstoppable form. 
Seemingly unchallenged for world championships since Nico Rosberg's title win in 2016, who could stop Hamilton's championship run?
That's a wrap for the season! 💨🏁Gotta say a massive thanks to my team. It's been one hell of a year with you guys and I'm so grateful for everything we've accomplished together. Let's keep making #HIS7ORY together🙏🏾 pic.twitter.com/KTK7YBZQOT

— Lewis Hamilton (@LewisHamilton) December 13, 2020
George Russell
Understandably, George Russell will not be facing a championship fight next year as he retained his seat at Williams alongside Nicholas Latifi for 2021. 
However, he put in an incredible performance during the Sakhir Grand Prix when he looked likely to score his first points, maiden podium and win when he replaced, Covid-strickened, Hamilton. 
There's a high chance the 2021 season will be Russell's final year at Williams and he will obtain a seat for Mercedes for the 2022 season.
Hypothetically, if Russell secures a seat in Mercedes for 22, the Briton has the perfect opportunity to get himself a title and stop Hamilton's championship run. 
Can't thank these guys enough for this year. The results may not be there yet but even in the toughest moments of a brutal season they've given it everything for me. Cheers, legends 👊 pic.twitter.com/6TgFvYswFo

— George Russell (@GeorgeRussell63) December 13, 2020
Charles Leclerc
While Ferrari have admitted they cannot be competitive before the 2022 season. Charles Leclerc is another youngster who looks to be world championship material. 
Whether or not the Italian outfit will be a title-threatening outfit in 22 is another matter but if they can fight for the drivers championship, Leclerc would be in the running for the title. 
Although Carlos Sainz would give the Monegasque a run for his money in Ferrari's first competitive season since 2019. 
This is only one part of the team.
But a Huge Thanks to all of my team that have been working day & night to improve the car and find the tinniest gains.
I can see we are heading the right way, it's a long way but we'll get there.
Thank you for your dedication and passion ❤️ pic.twitter.com/Wf57OsJIj8

— Charles Leclerc (@Charles_Leclerc) December 13, 2020
Sebastian Vettel
After Racing Point obtained fourth in the constructors championship, it could lay the foundation needed for the Silverstone-based outfit to bring in some silverware.  
While it's unlikely they will be fighting for the constructors title, Sebastian Vettel – a four-time world champion – could give Hamilton a run for the championship, an opportunity his final season at Ferrari couldn't provide. 
But this could take a few seasons to materialise for the former world champion – seasons he may not have.
The perfect content to end such an emotional day ❤️#Seb5 and @Charles_Leclerc's helmet swap 🥰#essereFerrari 🔴 #AbuDhabiGP 🇦🇪 pic.twitter.com/bajGHmmh7U

— Scuderia Ferrari (@ScuderiaFerrari) December 13, 2020
Valtteri Bottas
After he replaced Rosberg in 2016, when the German departed F1. Bottas has been given the mantle to take the fight to Hamilton for a world championship. 
However, for the past four years, he has failed.
With the same equipment as the Briton, Bottas seems to get a good start in the season openers but fails to gain traction as he is overtaken by the defending world champion, plagued with mistakes, slow-starts or terminal issues that see him retire from a race.
The 2021 season could be Bottas' final chance to take the championship fight to Hamilton after Russell's impressive performance in Bahrain. 
In 4 years as Hamilton's teammate

Rosberg: Bottas:

1 World Title 0 World Titles
22 wins 9 wins
50 podiums 47 podiums
29 poles 16 poles
1426 laps led 644 laps led pic.twitter.com/Bhu1lDMCyQ

— Daniel (@TsunamiQuiff) December 15, 2020
Max Verstappen
Verstappen is the likely contender to put a stop to Hamilton's championship form. While teammates have come and gone for the Dutchman, Red Bull remain as one of the closest rivals against Mercedes. 
In hindsight, if the Dutch driver hadn't suffered five DNF's across the 2020 season we could have seen him in P2 within the drivers standings.  
However, for him to take a worthy fight to Hamilton, Red Bull need to bridge the performance gap that has seen the Silver Arrows dominate the turbo-hybrid era.
But, if they can tighten the gap, it won't be surprising if the Dutchman halt's the Briton's championship run in the coming seasons.
He started P1, and finishes P1 🏁💪@Max33Verstappen wins the final race of 2020! 🏆🎉#AbuDhabiGP 🇦🇪 #F1 pic.twitter.com/eqON8Z92wB

— Formula 1 (@F1) December 13, 2020
We hope you enjoyed this article 'Who could stop Lewis Hamilton's Championship run?'. Who do you think will be Lewis Hamilton's closest challenger next season? Let us know!
Read more on Formula 1 here: