Top 10: Best sports-related video games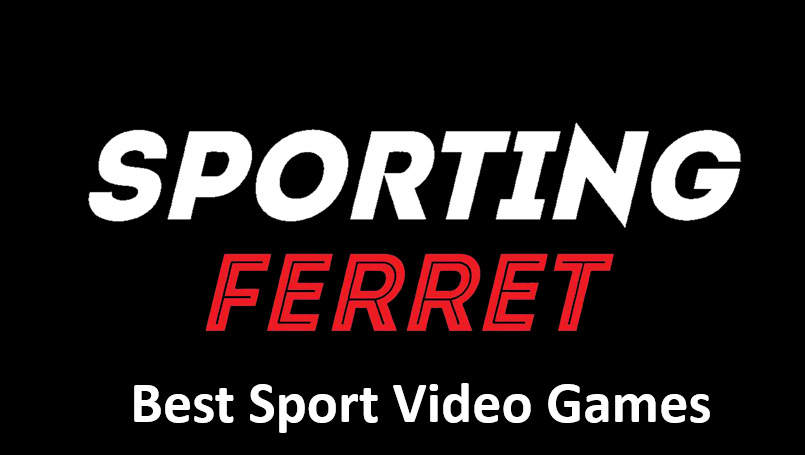 What are the best sport video games?
Games today are getting better with more realistic rag-doll/contact physics and better immersion to help players delve into hours of gameplay, some games have even added in storylines to help build upon that feeling. We have listed below the best sport video games available now.
The NBA 2k franchise is great for this as it allows you to build up your own character and develop them from High School, College with the aim to be drafted into the National Basketball Association.
Like Monopoly, hitting countless strikes in Bowling, ace serves in Tennis on Wii Sports can make or break families – albeit a bit more damaging to your wallet when you, a friend or family member 'accidentally' breaks the TV or controller.
Here are our top 10 choices of the best sport video games over the years.
Pro Evolution Soccer (or PES) is Konami's challenger to EA Sports' FIFA franchise.
Although everyone has a preference between PES and FIFA, the Konami product has seen a massive improvement in the clubs involved as they have acquired more team licences over the years.
Infamously calling the likes of Aston Villa 'Dublin', Manchester United 'Man Red' and Manchester City 'Man Blue' in the past.
While, out of FIFA and PES where the former seems to be the preferred football simulator, it doesn't look as if another unknown challenger is yet on the horizon to unbalance Konami or EA.
Like Pro Evolution Soccer's 'Master League' and FIFA's 'Manager Mode,' Football Manager – given by the name – puts you in the feet of a club's head coach/manager.
Rather than taking the reigns of each player on the pitch during a football game, the game only allows the players to influence what occurs on the pitch from a strategic and tactical standpoint.
It puts you in similar shoes to that of Pep Guardiola, Jurgen Klopp and Jose Mourinho as you deal with in-game decisions, press conferences, player discussions and pre-game prep.
One of the best football simulation games would, undoubtedly, be FIFA.
Despite EA's notorious issues with a 'pay-to-win' method in regards to player packs, which – in a way – promotes gambling as gamers can use their own money to get a chance of winning a Lionel Messi, Cristiano Ronaldo or Neymar.
FIFA does a good job with immersion through its Ultimate Team, player mode and 'Volta' – a FIFA Street-like mode.
In addition, its well-known 'manager' and 'player' modes which allow players to build their own legacy in the world of football or lead a lower-tier team to glory.
Like Marmite, you either love or hate Rocket League.
This game is a hybrid between motorsports and football as you drive, and fly, a small vehicle around a pitch with the sole objective: get the ball into the opposition's net.
The Motorsport/Football hybrid is, in a sense, a very creative game with the way you can create chances and goals.
It allows the player to use a 'boost' feature to destroy your opponents, get the first touch or increase the power behind your contact with the ball, which can create unique assists and memorable goals.
This kid-friendly motorsport is one those of all ages can thoroughly enjoy.
The ability of being able to select your favourite Nintendo character and race against your friends and family or take a solo charge for the Mushroom Trophy was nothing but special.
This gem allowed (and still does) many hours to be lost throughout the day as you fight for the lead of the 3-lap race in a mix of Nintendo-themed karts and motorbikes.
The next 5 best sport video games are listed below
---
We hope you're enjoying Top 10: Best sports-related video games, don't forget to follow us on Twitter!
---
The official game of the World Rally Championship also known as the WRC places you in the drivers seat of the most gruelling and challenging rally stages across the globe.
Following the real life WRC championship, you're challenged to beat the rest of the WRC drivers to be the crowned the world rally champion.
Flicking the back-end of your Hyundai i20 around a hairpin or pulling off a drift to maintain some speed in a grade one turn – where the smallest of mistakes can result in an event-ending crash.
It provides a perfect snapshot into the challenges a real-life rally driver can be faced with.
Set around the sport of the same name, Codemasters' Formula One pits you against 19 other drivers in the most elite motorsport in the world.
This game allows you, following from its virtual introduction in F1 2019, start your driver career from the feeder series Formula Two as you work towards becoming an F1 driver. However, last years instalment came with another mode which has helped player immersion, 'My Team.'
In the footsteps of previous owner drivers, you have the ability to create your own F1 team in a bid to become the world's constructor and drivers champion.
The 'My Team' mode also allows you to choose your own (fictional) sponsors, team colours and engine (supplied by some of the teams on the current grid).
The National Hockey League is one of the most popular and well-known ice hockey leagues in the world.
The EA developed game of the same name, allows you to build a player to develop and join the NHL in a similar fashion to that of the NBA 2k games.
However, this game provides you with something nothing else really does (unless it's a fighting game), and that is to allow players to scrap it out without being issued with a suspension for un-sportsman like conduct.
Granted, if you fight, you'll be set an allotted time in the penalty box but there is no better serotonin release when an AI player gets on your last nerve and you can show them who's boss.
As stated above, the NBA 2k franchise is fairly rich in playability, meaning it doesn't get truly boring.
For the new players the automatic difficulty setting sets a fair but challenging pace to the game as it can force players to work as a team rather as a selfish member. Depending on your playstyle, it could hinder or reward your players development and team chemistry.
The game allows player's to develop their characters using a progression system which rewards players with an in-game currency (VC) to buy better stats, thus improving their players overall number.
Its only downfall would be its storyline which is, by no means, bad. It just builds up to the NBA and falls off a cliff, rarely to be seen again.
---
We hope you're enjoying Top 10: Best sports-related video games, don't forget to follow us on Instagram!
---
The golden child. The product of dreams. Wii Sports was a revolutionary game.
As games developed in their early days, they began to become more technical with different systems to immerse the player.
It was a change of scenery when instead of holding a controller – pressing buttons, you could hold a controller and mimic Andy Murray in tennis, Rory McIlroy in Golf or Tyson Fury in boxing.
Wii Sports was one of the pioneers in motion-censored gameplay which promoted the player to get up and moving – promoting a healthier lifestyle.
What do you think are the best sport video games?
We hope you enjoyed Top 10: Best sports-related video games! Have we missed out a game which should be included in this list? Let us know in the comments!