Why Puerto Rico continues to punch above its weight in boxing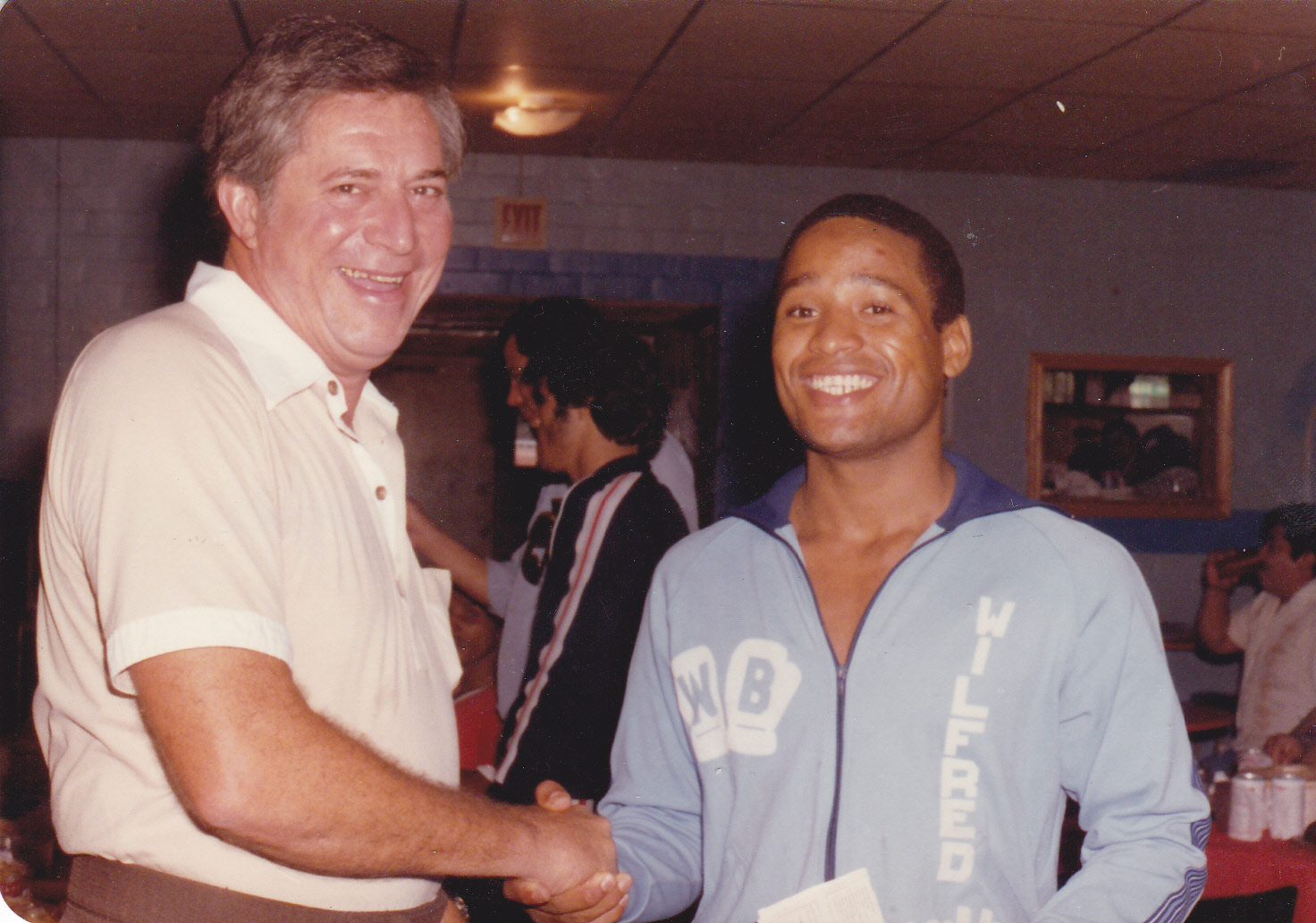 Why Puerto Rico continues to punch above its weight in boxing
The small Caribbean island of Puerto Rico sits around 1,000 miles south of Miami, and its people have always felt like underdogs. Colonised by Spain and then the United States, Puerto Ricans are now citizens of the U.S, but without voting rights to make their voices heard. It has been battered by floods and hurricanes for most of its history.
But there is one sport where Puerto Rico continues to punch above their weight, with more boxing world champions per capita than anywhere else on the planet. But just why is the 'Isla del Encanto' so successful? 
The beginning of a national obsession
There was an enthusiasm for boxing in Puerto Rico even before it was officially legalised in 1927. The fights of legendary heavyweight Jack Dempsey were played on radios across the island. In the 1930's, Puerto Rico got a first world champion of their own, in Sixto Escobar. Escobar was arguably the first sports star of any variety to come from the island. From that point on, the Puerto Rican people's love for the sweet science really came into effect.
A photo from Lou Salica vs Sixto Escobar I, bantamweight title bout, 1935 #boxing #history pic.twitter.com/gNCuljsCIP

— Boxing History (@BoxingHistory) May 14, 2016
For Puerto Rican boxing fan Rafael Ocasio Aviles, he witnessed countless kids from the poorer parts of the island use boxing as a way to stay off the streets. "Especially in poorer neighbourhoods, it's passed down through generations" he told me. By the time he was growing up, boxing had firmly replaced cockfighting as the national sport. Local and international boxers both had fights broadcast on the island, and Rafael remembers packed out bars to watch Muhammad Ali. 
Ocasio himself fell in love with the fighting of the fascinating Wilfred Benítez. 'El Radar' became a world champion at only 17 years old, with his high school classmates in the audience. He went on to earn world titles in three different weight divisions, and took part in the first ever world title fight between two boxers from Puerto Rico. "He did it all" as Ocasio said. Later on in his career, declining health and promoter issues plagued Benitez. He was once stranded in Argentina for over a year after his promoter stole his fight purse and passport after a fight.
🇵🇷 Wilfred Benitez vs. Roberto Duran 🇵🇦

The great Wilfred Benitez famed for his outstanding defensive skills, surprised the world by going toe to toe with Duran!

Benitez defended the WBC super welterweight championship via UD in 15 rounds!#WBCclassicbattles pic.twitter.com/VrA0X3vl20

— World Boxing Council (@WBCBoxing) October 15, 2020
The golden era
The 70's and 80's were truly a golden era for Puerto Rican boxing. Alongside Benitez, there was also Edwin Rosario and Hector Camacho. The seemingly endless conveyor belt of talent continued into the 1990's, when 'Tito' Trinidad made his debut. Arguably the biggest star of them all, Trinidad was a big puncher who dominated the welterweight and light middleweight divisions. He beat De La Hoya and Whittaker during his reign as world champion, and was a hero to the Puerto Rican people. He was also the Ring magazine fighter of the year in 2000. 
As the new millennium began, so did a new group of champions. Miguel Cotto made more history for the island when he became the first Puerto Rican four-division world champion. And Rafael is confident that "we will continue to produce great boxers". The evidence supports that. The island has at least 35 boxing gyms, each with experienced and talented trainers. Young prospects like Edgar Berlanga and Xander Castro continue to come through gyms like these.
"Tito Trinidad was my idol. He still is. Just being with him opened up my eyes as to what boxing is about, the dedication, the focus, leaving the streets and the bad people alone." -Edgar Berlanga
–
📸Mikey Williams/Top Rank via Getty Images#EdgarBerlanga #boxing pic.twitter.com/yZ7KvMPU96

— Hector Franco (@MrHector_Franco) December 13, 2020
The future
But there are issues with preserving the enthusiasm for boxing on the island. Puerto Rico is still a relatively poor place, with more than 43% living in poverty (and a shocking 57% of children). With that in mind, most can't afford to see the increasingly high percentage of big fights that are Pay-per-view. Ocasio recognizes this issue, telling me "we don't get fights on HBO like we used to, and that means less people are seeing fights in general. Prices definitely need to go down for people on the island".
Legends of Puerto Rican boxing such as Cotto are helping to combat this by hosting fight cards on the island, bringing boxing to the people. If actions like this continue to take place, then the Isla del Encanto should retain its status as boxing's pound-for-pound king. 
We hope you enjoyed this article 'Why Puerto Rico continues to punch above its weight in boxing'. Who is your favourite boxer from Puerto Rico? Let us know!
Read more on boxing here: