Top 10 Home Exercise Bikes for Workouts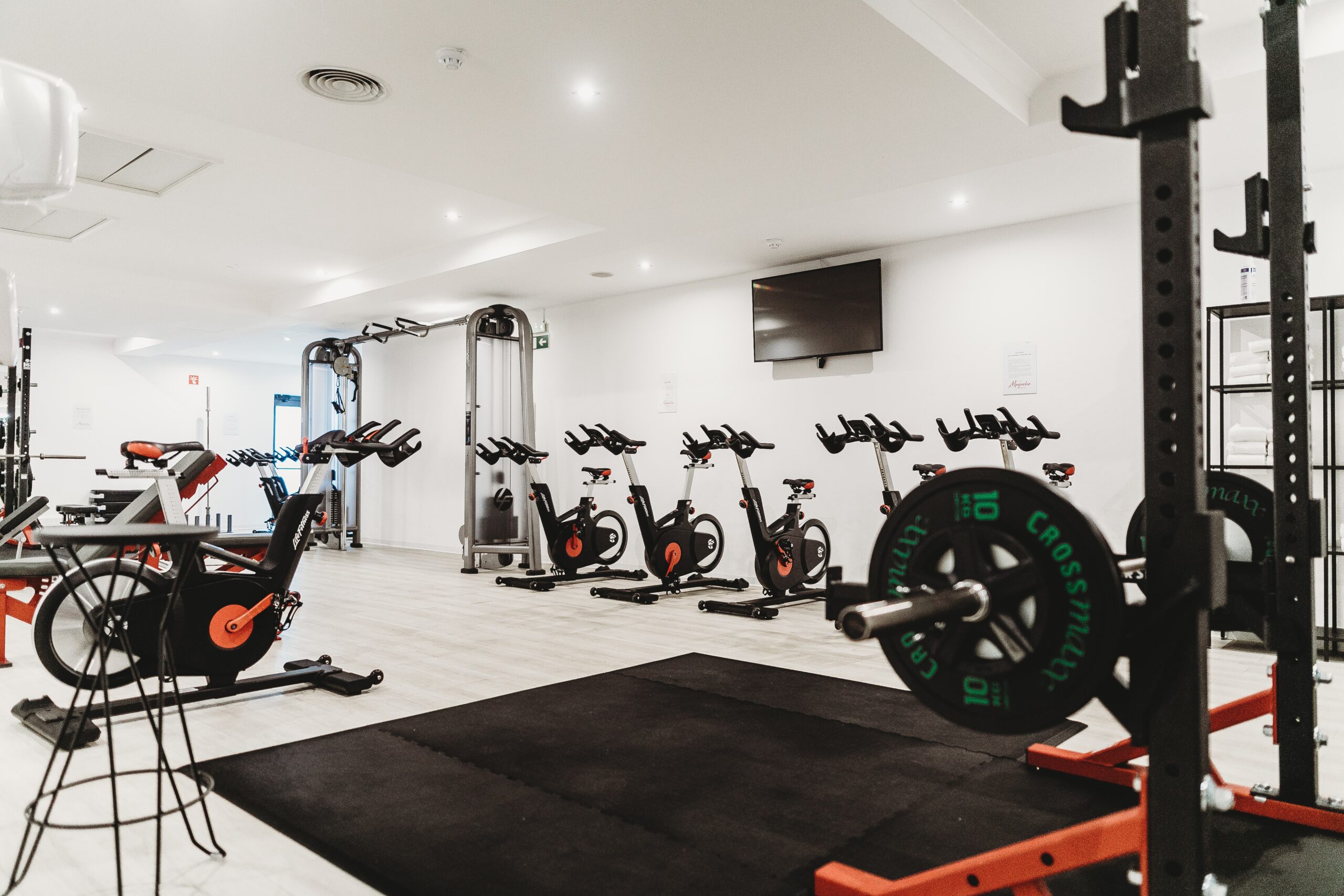 Top 10 home exercise bikes
Along with treadmills, rowing machines and cross trainers, an exercise bike in your home is one of the best ways to work out. In comparison to others, a bike is much easier to include in your fitness space. You can get a compact machine for a lot cheaper but still at a high quality – even though the quality can be less for these types of fitness machines.
Whether you purchase a bike that replicates an outdoor bike riding experience or just one that fits within the comforts of your own home, Amazon offer a variety of choices. For fitness enthusiasts or just those that want to do a form of exercise, bikes are the perfect step up to work out at home.
We take a further look at the top home exercise bikes that you can buy via Amazon shopping. Taking into account its price, quality, and reviews, we have managed to narrow down the best 10 you can buy. Take a look at which bike you would want to buy for the best value below!
10. SONGMICS exercise bike
This easily foldable exercise bike is available on Amazon for only £135.99. When you no longer want to exercise anymore, you can fold it up with ease to make room for other belongings. It comes along with floor mat protection, an easily displayable screen and 8 resistance levels. Not to mention it has a low-noise capacity and it is exceptionally light. The SONGMICS bike is a great purchase for its price and does the job you'll need it to. It may not be perfect for fitness guru's however who want to go to the max.
9. HOMCOM flywheel exercise bike
This HOMCOM flywheel bike is £204.99 and is very accessible for a home workout. It's steel design weighs 29kg which means it is one of the heavier bikes, but it has wheels for it to move around. However it is not a foldable bike so is likely to remain in a similar spot. It is built however for maximum comfortability and stability so is great for long workouts. The bike also has a modern LCD monitor, which allows you to to see your time, calories burnt, speed, odometer, pulse and adjustable resistance levels.
8. PLC exercise bike
The PLC exercise bike is similar to the HOMCOM, as a stationary flywheel bike. Despite it weighing slightly more and not being easily moveable, it provides the user with a great workout for your home comforts. It is great for stability and has comfortable seating, adjustable resistance and an LED monitor to help you track your progress. This exercise bike gains an advantage over the last, because it is available from £189.99 and has great five star reviews.
7. Dripex Upright exercise bike
The Dripex brand is of great quality for all sorts of gym equipment for home workouts, especially the treadmill and exercise bike. Its slightly more expensive than previous bikes mentioned at £229.99, but is of studio quality as if you were at the gym yourself. It is really easy to move and is very comfortable for the user. As an all-round bike it offers adjustable limitless resistance so it suits all types of cycling fans. Although it is still a heavy bike, its 2020 new model has a modernised style and will fit perfectly in a home gym environment.
6. JLL RE600 Pro Recumbent bike
The JLL Re600 is a wise choice for someone that wants to get into shape. It has a great adjustable, relaxed riding position for those with lower back pain but can still allow you to get in a good workout. 12 workout programmes and a light, 6kg flywheel makes it great for all types of users. Although, it is the heaviest bike on this list and costs a much more expensive £499.99, it offers a specialised workout for those looking to get back into full fitness. The bike allows you track your device easily and has a smart device mount, not to mention Amazon also gives it a 12 month warranty.
5. Reebok GB60 exercise bike
The Reebok GB60 is a very trustworthy bike that comes from a great brand. It has many reviews complementing on its sturdiness and stability, with a 6kg flywheel weight. The bike is light enough to move around your house with ease and solid enough to take a weight of up to 110kg. It has a padded seat for comfort, eight resistance levels and is available at £419.16. For the price, it is a solid choice and Amazon offer it with a two-year warranty. It is perfect for replicating a smooth cycling experience. However it can also challenge the user as well with four different fitness programmes built in the machine.
4. JLL JF100 home exercise bike
The JLL JF100 is one of the top rated bikes on Amazon and has excellent customer ratings. Its price of £159.99 has it reduced from £199.99, and has a great value for what it offers. It is a very comfortable and stable exercise bike that offers 10 levels of magnetic resistance. The JLL JF100 is perfect for indoor workouts, especially in a home environment. While it may not be able to handle the levels of an extreme fitness session like a gym bike could, it holds excellent quality for its price. Not to mention how easily transportable it is.
3. JLL IC300 Pro exercise bike
For those that want to replicate a gym/studio spinning workout, the JLL IC300 Pro is perfect for you. For a beginner looking to start off at entry-level, this offers a smooth cycling experience to kickstart your exercise regimes. The 5th top seller on Amazon has an adjustable magnetic resistance with a 3-piece crank system to suit all users. It also includes a large, 7-function monitor screen to track your workouts. An easily transportable bike, but weighs slightly heavier than its previous models and costs £399.99. However with its 20kg flywheel, it gives you the best performances when transitioning to home workouts.
2. Ultrasport F-bike home trainer 200B
The top two bikes from our top 10 list are from the same brand Ultrasport, the number one sport and fitness brand on Amazon. The F-bike home trainer 200B, differs from the previous exercise bikes shown. The collapsible bike offers a curved design which is perfect for storage. It's great for getting your heart rate going, with eight levels of resistance and the bike is only £136.55. It's extremely light but still gives you the perfect home workout as most stationary bikes would. Not to mention it also offers very comfortable seating with a back rest for longer-style workouts. The F-bike also one of the top rated exercise bikes on Amazon.
1. Ultrasport F-bike and F-rider
The Ultrasport F-biker and F-rider is the number one best selling bike on Amazon and the best out of our home exercise bikes. It has exceptional value for its price of only £109.99. It is easily foldable for storage, accessible and is just 12kg in weight, great for moving around. The bike is quick and easy to set up, and offers eight levels of resistance – usable for all ages and types of cyclists. The Ultrasport has a modern look and a battery-operated LED display to track your progress. It just beats our number two, due to the value of the machine. The F-bike and F-rider exercise bike will definitely fulfil all your cardio needs, perfect for an indoor home workout.
We hope you enjoyed the article 'Top 10 Home Exercise Bikes for Workouts.' What do you think of our top ten list of home exercise bikes and do you agree? Let us know!
Read more from Sporting Ferret here: