NBA 2020-21 Season: Opening Night Preview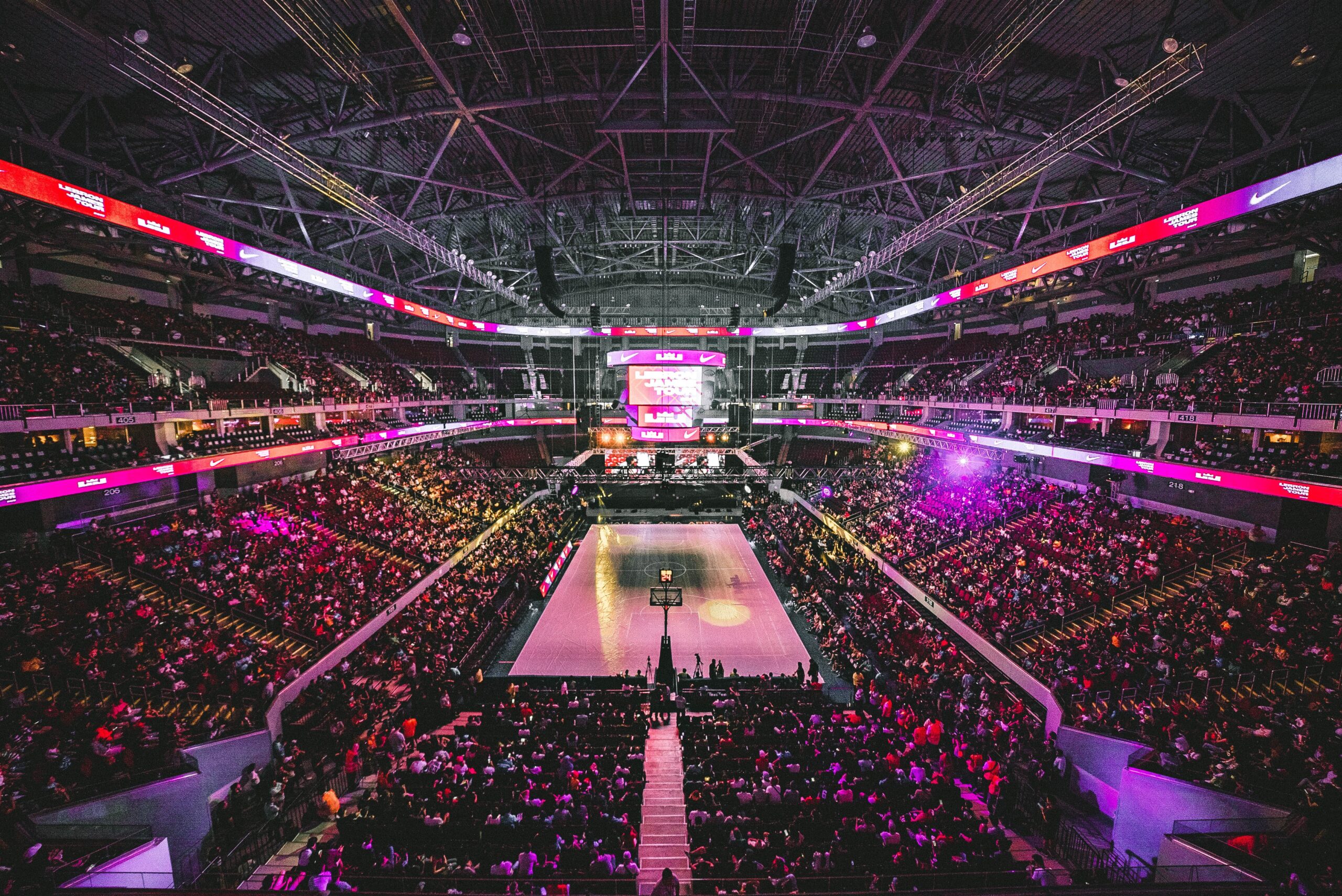 NBA 2020-21 season
The NBA season kicks off with a bang on Tuesday night with two opening night matches to start the 2020-21 season. Following the shortest pre-season in the history of the NBA, teams begin their campaigns looking for an opening win. The Golden State Warriors will face the Brooklyn Nets in a nail-biting affair with both teams looking to get back on track.
Former teammates Stephen Curry and Kevin Durant will face off for the first time since Durant left the Warriors last summer. Both players missed the majority of last season through injury and the game promises to see a blockbuster start to the season.
Soon after, the two LA teams will go head to head at the Staples Centre. Kawhi Leonard and the Clippers will face reigning NBA champions the LA Lakers, home to Lebron James and Anthony Davis. They beat the Miami Heat 4-2 in the Finals to claim their 17th title in October.
This upcoming season has been shortened this year from 82 to 72 games. We can expect however, no less than the usual levels of entertainment that derive from an NBA season. Already this off-season we have seen huge changes in teams rosters. There is also still a likelihood that some big moves can still happen – with rumours swirling around that James Harden wants to leave Houston.
With the much-anticipated start to the season around the corner, we preview the opening night games to see what could happen on Tuesday night.
The NBA is back! 🙏

❤️ this tweet to receive reminders for #OpeningNightonTNT on Dec. 22, and TNT games on Dec. 23 and Dec. 29.

Coverage begins Tuesday at 5pm/et. pic.twitter.com/GEdCeUjl7q

— NBA on TNT (@NBAonTNT) December 16, 2020
Golden State Warriors @ Brooklyn Nets (12am GMT)
In the first game of the 2020-21 NBA season, The Golden State Warriors travel to the Barclays Centre to play the Brooklyn Nets. Last season the Warriors had the worst regular season record (15-50). They struggled quite heavily without their star players Stephen Curry and Klay Thompson, who were out with injury.
They were hit with even worse news after it was reported that Klay would miss another season after tearing his Achilles. Luckily they have the services of Curry at their disposal and rookie James Wiseman this time, who was picked second overall in this year's NBA draft.
Two-time MVP Curry is expected to get back to his old tricks this season. In five games last year, he averaged 20.8 points and 6.6 assists per game from the back of an injury. After a long pre-season for him and the Warriors, we can expect them to come out in full force.
KD and Kyrie are back
The Nets on the other hand are boosted by the return of both Kyrie Irving and Kevin Durant, the latter making his first appearance for the Nets this week. They managed to secure playoffs last season, finishing 7th in the Eastern conference (35-37). They were later swept by the Toronto Raptors in the first round of the playoffs though.
Kyrie averaged 27.4 points and 6.4 assists in 20 games last season. Add on Kevin Durant to those stats and Brooklyn will be hard to stop this year. KD has averaged 27 points per game so far over his 13-year career, winning two championships and one MVP.
This game is set for fireworks, as both teams are looking for better seasons this time around. Both will want to come away from this contest with the win and it is going to be an extremely entertaining matchup.
KD's first bucket in a Nets uniform 🔥

He's back. pic.twitter.com/Z3BP0PQnDQ

— NBA TV (@NBATV) December 13, 2020
Los Angeles Clippers @ Los Angeles Lakers (3am GMT)
The reigning NBA champs will face their next door neighbours in the second game on opening night. 2020 Finals MVP Lebron James will lead the LA Lakers out against the LA Clippers, having only finished their previous campaign two months ago. The Lakers will witness the shortest gap between two seasons in NBA history, but star man Lebron will still reportedly play on Tuesday.
The Lakers finished as the number one seed in the Western conference last season (52-19). They then saw off the Trailblazers, Rockets, Nuggets and then the Miami Heat in the final. It was their 17th championship, tying with Boston Celtics for the most in NBA history.
Lebron is coming off a stellar season, not to mention as a 35-year-old. He averaged 25.3 points, 7.8 rebounds and 10.2 assists per game. Teammate Anthony Davis also boosted the Lakers massively last year. He averaged 26.1 points and 9.3 rebounds per game.
The duo however, may struggle with fitness coming off a long and demanding season. We can expect to see them rested more for this encounter.
The Lakers have also acquired the services of Dennis Schroder from OKC and Montrezl Harrell from the Clippers. It will be interesting to see how they fare in the yellow uniform, especially with Harrell facing his old team.
Vengeance
The Clippers are looking for revenge this season, after a shock exit in the Western Conference semi-finals to the Nuggets. They finished second in the regular season table (49-23) but struggled to progress through the latter stages of the playoffs.
Headline players, Kawhi Leonard and Paul George both remain with the team, despite controversy over their potential destinations for the upcoming season. This is certainly a big boost for new head coach Tyronn Lou, who won a championship with Lebron in 2016.
They also have signed Serge Ibaka on a two-year deal, who will be a big asset for them. They are definitely beginning to look like a squad that can compete for a championship this year. This game is lining up to be an amusing contest to kick start the season on opening night.
We hope you enjoyed the article 'NBA 2020-21 Season: Opening Night Preview.' Who do you think will win the first two games of the NBA 2020-21 season? Let us know what you think! 
Read more on Basketball here: