The Negative Impacts That Brexit Will Have on British Football and Society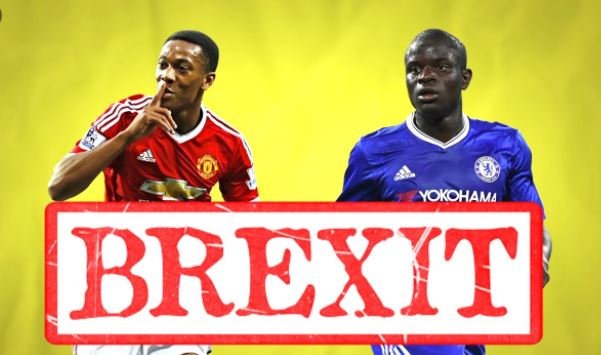 As Britain continues to debate the full terms of a Brexit deal, racism within football is spiralling out of control
As we all know, Brexit has now been a long time in the making. The 2016 referendum has been dragged out during four long years by an incompetent British Government. Due to their struggles to finalise any set in-stone agreement with the European Union, British football and society is set to pay a heavy price in years to come.
The decision to leave to the European Union suggests that in the coming years, opportunities for foreign players to join the English ranks will be limited. In recent weeks, a 'points-based system' has been suggested, ultimately bringing to an end the free movement for players from countries that remain in the European Union to join the British football leagues. 
The Premier League has been blessed with the likes of Thierry Henry, Kevin de Bruyne, Cristiano Ronaldo and many others in years gone by. Whilst Brexit will not stop future EU-stars from joining the Premier League, it will throw greater obstacles in their way. A change that may ultimately convince such players to play their trade in other EU-countries, where English leagues have been able to attract sensational talent from all over Europe, clubs may struggle to have that same influence once the Brexit negotiations are finalised. 
Has Brexit been an influencing factor for the rise in bigotry in the UK?
Absolutely, the result of the 2016 referendum has highlighted the underlying issue that Britain has with racism, discrimination and xenophobia; especially within football. The Brexit result has seen a rise in nationalism, [that whilst in its purest nature can be great for society], has shown its ugly side within football. Since the referendum, there has been a rise by 13% in ethnic minorities having experienced overt racism in the UK. This problem extends to football, with players and fans of ethnic minorities experiencing concerning levels of racism and abuse both at games and on social media. 
The Brexit result is one that is not only dividing Britain, but is causing chaos and divisions throughout Europe as a whole. In a time where we need such unity and togetherness, the decision of 2016 will damage the status and quality of the British football league system, it will continue cause a greater divide in British society and fear for foreign players, playing in the country.
"Behind closed doors, it does hurt. You are no different to anybody else. You are human and when people say certain things about you, it bitterly disappoints you. There's no doubt Paul will be bitterly disappointed."https://t.co/Xi5RTaUli5

— talkSPORT (@talkSPORT) August 23, 2019
We hope you enjoyed the article 'The Negative Impacts That Brexit Will Have on British Football and Society.' What effects do you think Brexit will have on British football? Let us know!
Read more about racism within football here: